by Melosa & April
"Eneey meenie minieeeee mo commit abroad or be a H*e?"
Let's face it, along with planning our travels and packing our cases the idea of "what if I meet a hot chick/guy abroad" has popped into our head at some point. It almost seems inevitable that at some point during the span of your travel life that you have or will have a romantic affair abroad. There is something about the sea breeze, the powerful cocktails, and the carefree vibe of vacations that allows us to tune into our hearts, or needs more.
With the travel industry looking to boom this summer after a year of cold isolation a lot of individuals worldwide are craving the same thing; love.
Dating abroad can be a fun and immersive way to experience a new city and culture. Whether you are on a mission to find love or simply to just have fun dating, testing the waters abroad can open your eyes to different forms of love and can lead to memories which last a lifetime!
Both of us, (Melosa and April) are avid travelers and romance seekers who have met wonderful people in other countries, and we have had some fun experiences so we wanted to share a few tips on how to have a great time (and who knows; perhaps find love) while traveling abroad.
We both speak from experience when we say we have had our fair share of romantic mishaps abroad, but let's be honest, there's nothing more exciting than the thrill of falling in love with a stranger, in a completely unfamiliar location abroad!
Let's get into some tips for dating abroad!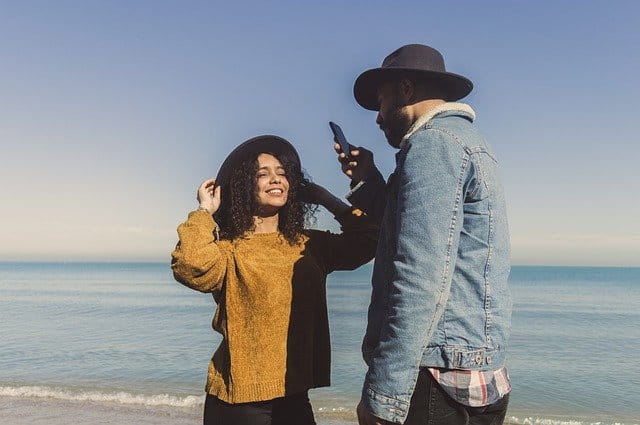 Top Tips for Dating Abroad
Social Media Apps
Traditional dating apps are great to connect with others whilst abroad.Bumble for example has a mode for those looking to date, to make friendships and to network, it has an amazing toggle feature at the top of the app. Dating apps should literally be part of your travel itinerary, I have had some of the best romances (and sex) abroad.
Expat apps, such as the Xpat App, are also great for finding ex-pats abroad who are also looking to connect with others.
Connecting with others globally couldn't be easier, all you need is a sim card or wifi and a phone. For safety it is best to meet- up in a public location or with a friend accompany you.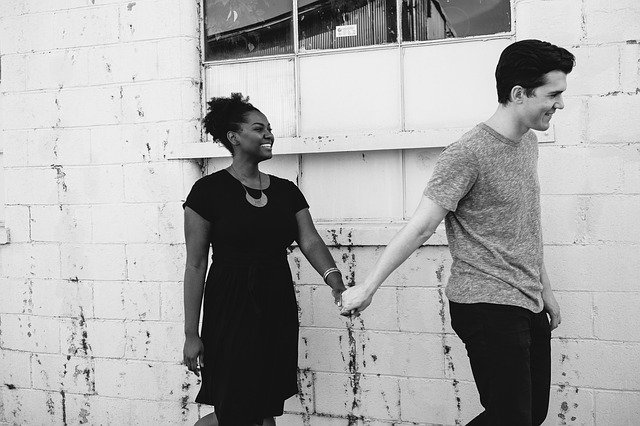 Be Open
A lot of the time when dating someone at home we have high expectations with the intention of trying to pick out our Prince Charming to spend the rest of our lives with. If he's not over 6 foot, earning 6 figures with his own house and car this is enough for a lot of women to turn a man down. You ever seen photos of Tom Cruise before fame? Would you turn him down now? We can sometimes focus so much on the external shell of a person and initial first impressions that we block our own blessings.
When romancing abroad, let's go with the flow a bit more. Let's enjoying getting to know other people. Even if it doesn't work out, you may have still earned a lifelong friend.
Learn the Culture
Understand the dating culture before you venture out.
Nicole and Azan, Ariela & Biniyam, what did all of these "90-Day Fiance" couples have in common? An American partner who did not do their research on the culture of the country beforehand and spent 90% of their season in tears. Don't be that person when dating abroad.
A lot of the time in the western world we assume other cultures to be like us in their practices. However, this can be very far from reality.
Don't Be a Sugar Mama
Do not send money under any condition.
Let me repeat this:
DO. NOT. SEND. MONEY.
Especially if you have never met in person before. There are plenty of people who have been scammed. And yes…they thought their online lover was "different" too. Stories of being on a secret opps mission overseas, getting unfairly arrested, getting robbed, being in the military, or a doctor volunteering in an African village, or a mother who is extremely sick and needs medication or surgery; these are all heartbreaking tales of why someone needs money. But many (many, many) times, these are scammers. No matter how nice, how honest, and how fine as hell your partner is. Just say no.
And just for transparency, yeah, I have given money to a former foreign lover. Yup. Do as I say not as I did when I was a damn fool. It's a helluva' lot less painful to deal with the heartache wondering whether he used you for sex rather than to wonder if he used you for money, too.
I could tell you hundreds (thousands?) of stories from friends and women in ex-pat groups and dating foreign men groups where people talk about being used for sex and fiance visas, but a huge percentage of women never get over the pain of having been used for money. In fact, that is an excellent article idea that I will post soon. But for now, just say no.
And of course not all foreign men are scammers or looking for money. Just a few bad apples, so don't let that stop you from having fun and possibly finding love with your soul mate. But if he loves you, he'll be with you even if you do not send him any money.
Booking Your Own Accommodation
rather than staying with the person from then jump.
Communicate Often
WhatsApp, Google Hangouts and Facetime for iPhone users make it easier now to get to know someone who lives on the other side of the world. Dramatically different time zones can be a challenge, but at least there are plenty of (free) ways for you to be able to communicate often.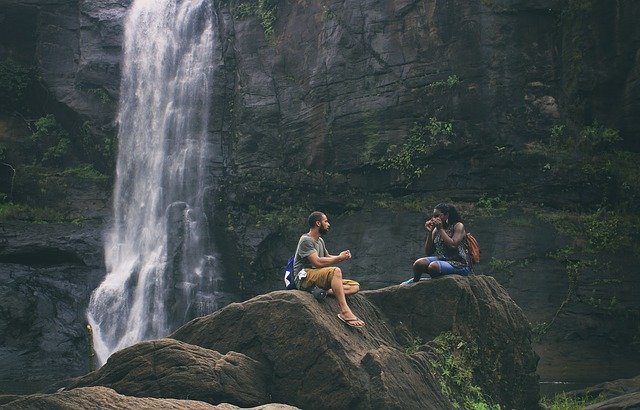 Try Sexting
Whether you're a bold, badass babe who can stimulate your partner with a string of seductive sentences that would make a sailor blush, or you're a sweet, shy sis who simply cannot take another minute of frustration this pandemic has us all dealing with, try sexting your partner. It just might help to relieve the tension until you can be together again. If you need a few pointers on how to begin or how to heat up the convo, check out our wildly popular Sexy, Naughty, Dirty Texts for Sexting Your Long-Distance Lovers, our most popular article that had one million views so far!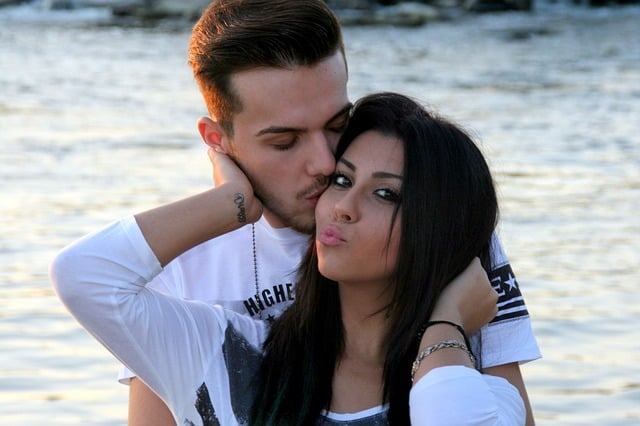 Be Adventurous
If you're ready to be even more adventurous, try the app We-Vibe WeConnect and video chat with your lover while you control sex toys for each other.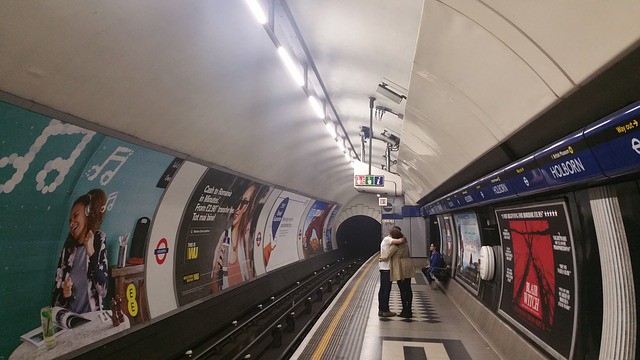 Learn the Language
Even if your partner is going to move to your country, try to show how much you care about them and their culture by trying to learn at least a few words and phrases of their first language. It's not only sweet and considerate of you, but when you meet their friends and family, it will impress them to see how much you're trying. Plus, it can be hot af to whisper a few dirty things in their language when you're in bed together.
Be Honest
Oftentimes when you meet someone from another culture, the dating and relationship differences can be huge, and confusing. While people in NYC might think hooking up on the first date is "normal" and a fun way to send an evening with a new friend, in some countries kissing, or even just talking to someone may have them believing you are in an exclusive, committed relationship.
While it's not always true, there are people in some countries who are excited at the thought of dating and marrying a European or American, and the possibility of getting a green card and moving abroad could be the equivilant of winning the lottery.
Of course, that does not mean your new lover is only seeking a green card or fiance visa. But even if they genuinely like (or love) you, their fantasies and expectations may not match yours if you're only seeking something casual. So if you have no intentions of being in a long-term relationship or marriage, it's best to be honest and upfront from the beginning and let them know you only want a temporary, fun, casual fling.
Do you have any tips for dating abroad? Have you ever met someone while traveling? Or, have you ever met somebody online who lived in another country and you formed a relationship? We would love to hear about your experience, either in a comment below, or if you're feeling bold, why not write a guest blog post and share it on Love Lust or Bust?!
If you're a blogger, or an aspiring writer, you can share a link back to your website. Or, you can share your story anonymously if you prefer. But tell us the tea!
If you'd like to submit a guest blog post, you can get ideas here.
Or, just send your tips or your story via email here: travelriter (at) gmail (dot com).
Here are a few other posts you may find helpful if you're looking to date abroad:
April is the founder of Love Lust or Bust and you can read more about her on the ABOUT page, or here and here, and check out her semi-scandalous photo gallery here.
Melosa is the world's first space-focused travel blogger, and the founder of Mind Over Matter Travels. I take my passion for cosmology, planetary science, and ANYTHING space related to provide industry updates and to encourage conversations on the future of travel. The future of travel is out of this world, (literally) with Space tourism and Space colonization becoming the new norm for us. Let's boldly go where no man (or woman) has gone before!
The wider focus of Mind over Matter Travels seeks to illuminate and stimulate the mind when it comes to solo, unconventional and adventurous travel. The goal is to inspire, uplift, and empower individuals through my blogging and vlogging to break down the barriers of fear by sharing my raw travel experiences and opinions. The world is our oyster, there is so much to explore, it's time to take charge!