10 Tips to Help You Travel on a Budget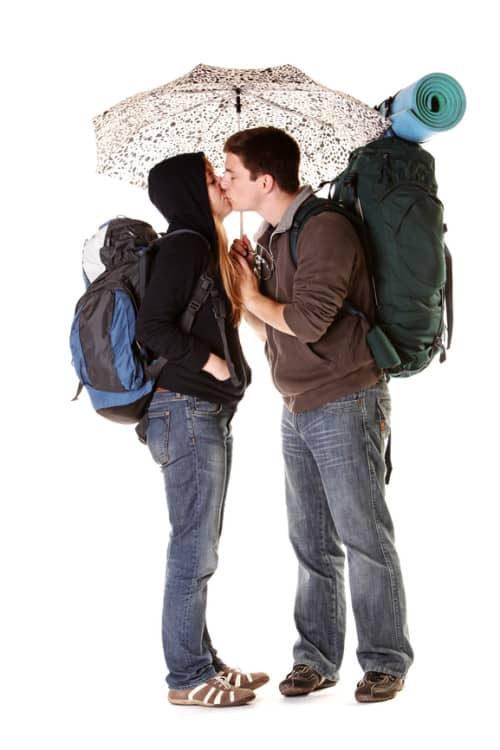 Traveling on a budget can be difficult. Although you might find a fantastic deal on a low-cost flight now and again there are often catches; hidden costs, fees, and taxes can add up, plus you often have to get to the airport at an insane hour and don't even think about bringing an actual suitcase (and in some cases, not even a carry on will be included). However, cheap travel can be done. Below are 10 travel tips to help you save money while travelling on a budget.
1. Steal a penny from your piggy bank.
Yes, I've gotten one penny tickets from NYC and Ft. Lauderdale to Mexico, Guatemala, and Jamaica, and I paid $19 to Puerto Rico. The only catch was that the dates were limited, it was actually one penny each way not round trip, and the taxes were between $50-100. Also, I was only allowed one carry-on. Sign up on Spirit Air and check other airlines for similar deals. It sounds crazy but it's a great marketing strategy and it works because most flights have a few extra seats so they're able to offer deals in order to attract new customers.
2. Take a bus for a buck.
Megabus, BoltBus, and several other bus companies have incredibly cheap deals to NYC, DC, Boston and other cities, (including Canada), usually around $15 but I've gotten many tickets for $1 because I was willing to travel around 1:00 am. Check Chinatown bus companies in NYC, DC, and Boston for other low-cost options.
3. Spend the night with a stranger.
I said that to get your attention, but it's much safer than it sounds.Couchsurfing, Hospitality Club, Global Free Loaders and US Servas are a few sites that bring hosts and travelers together. I've made hundreds of new friends by offering free accommodations to women from all over the world. I've only hosted women but men, couples, children (even pets) can link up with travel partners and hosts by creating a profile and building up references. Servas has been around for over 60 years and charges a fee to join, but the other sites are free.
4. Stay in hostels.
Hostelworld.com, hostels.com, hihostels.com are just a few sites you can use to find cheap accommodations, but I tend to be a bit more frugal and use the forums in Hospitality Club and Virtual Tourist to ask fellow travelers for suggestions on cheaper alternatives that cost even less than some hostels. For those of you who are less budget-conscious, AirBnB.com is pretty awesome.
5. Be frugal- don't be cheap.
Sure, a taxi driver may try to get an extra buck from you but when you're in an impoverished country like India is paying $1 for a 50 cent ride going to kill you? That extra dollar can feed an entire family for days. I used to brag about bargains I got from markets and souks until I learned how much the average vendor earns a year. It's appalling. While I do haggle (it's almost a sport in many countries), I do it with humor and I know when to give in. Ask politely if you can get a discount but don't accuse someone of trying to screw you over because you're a tourist. Yes, it could be true, but bargaining is usually done with respect, humor, and fun.
6. Be a star.
Okay maybe you won't become famous, but I've been an extra in films in Bollywood, Nollywood and in movies in the US, which not only gave me extra cash, but also my transportation to other cities, unlimited food and alcohol and really great hotels rooms which were paid for, and I was able to extend my trips with the money I earned. Look on Craigslist, ask hostel employees and post on travel forums to get linked up with casting directors.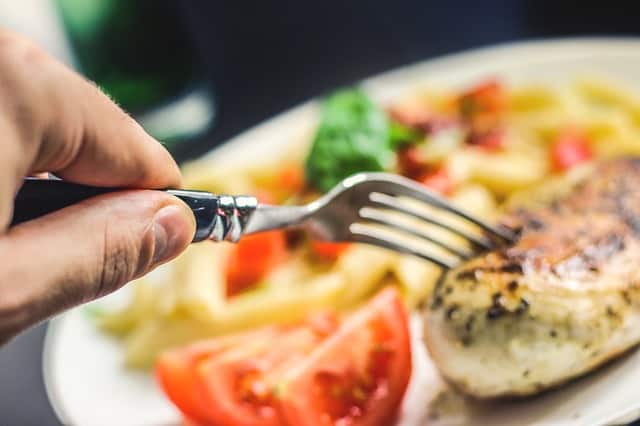 7. Know when to splurge.
I usually try to buy fruit and snacks at a supermarket and eat at small, local cafes at night but will often splurge on a nicer restaurant for lunch when meals are cheaper. Whenever possible I try to have access to a kitchen or fridge when I travel.
8. Do a timeshare.
I don't mean sign on the dotted line, but if you're willing to listen to a two or three-hour high-pressure sales pitch, aggressive salespeople whose jobs are just to get you into the office to listen to their spiel will offer you free dinner, shows, limo rides, etc to get you to agree. I was given transportation and a ticket to Xcaret, an eco-archaeological park in Mexico, a spectacular show, and an amazing seafood buffet. Passed on the timeshare though.
9. Do Restaurant Week.
Many cities participate once or twice a year, offering normally expensive meals for a pre-fixed price ($27 lunch and $42 dinner) including appetizer, entree, and dessert. To learn more about the most romantic places to go for Restaurant Week in NYC, click here.
10. Walk like an Egyptian.
Or follow one anyway. When I was in Cairo there were luxurious cruises along the Nile river and I wanted to go on one where they offered decadent meals and shows on huge, fancy ships. But the tickets cost $25 and I was on a budget. I noticed locals walking the opposite way toward smaller feluccas, canoe-like boats covered in Christmas lights, Michael Jackson songs blaring from giant speakers, and men belly dancing. I got in line and had an incredible trip down the Nile for $2.00.
Talk to locals to find out where they go and what they do for entertainment and you'll be sure to not only save money but make new friends and have a blast.
BEFORE YOU GO:
☑ Book your flight: My absolute favorite sites for cheap flights are Skiplagged and Kiwi.com. I also find really great deals on Skyscanner, Google Flights, and Momondo. The reason I've been able to get dirt cheap flights around the world is that I'm flexible, not only with travel dates but also with airlines, baggage, seat choices, etc.
☑ Book your accommodation: I always use Airbnb and Booking.com. If you're on a budget, consider using Hostelworld. If you click on the Airbnb link and you don't have an account yet – you'll get a $30 discount on your first booking.
☑ Protect yourself: Yes, I mean condoms, girl. But also, travel insurance. Travel insurance is a must, especially in a post coronavirus pandemic world. World Nomads and SafetyWing offer the best rates.
☑  Do you need a visa? If you aren't sure if you need a visa, it would be a smart idea to take a quick look before you go. You can use iVisa – it's super useful and easy to use.
SUPPORT US
Subscribe to the Tribe
If you think Love Lust or Bust is scandalous, you should join our Patraeon tribe. For those of you who really love getting great dating and travel advice but want more, like the juicy, personal stories I don't share here, you can subscribe for as little as $1 a month.
Your subscriptions mean I can keep my integrity and not have to fill up ad space here with all the shit people try to get me to post, like ads for Russian brides and female blow-up dolls.
Ok, let me be honest, I would consider taking their money, but 1. Google hates that so it's "illegal" and 2. The heffers only offer me between $25-100, and these hookers can afford so much more, so I just quote them "$22,222 per sponsored post.
Anyway, for all you guys from Morocco, Egypt, India and all you Nigerian Princes who tell me you love me and want to marry me before you even learn my name, y'all can pay for the $20 a month membership.
*If I get enough of you subscribing at that tier, I might even post some of my more scandalous photos. I'll even reply back to you once in a while.
**And any Zaddies in the house, yes, I am open to getting free flights. My Paypal is @travelriter.
Subscribe to the Newsletter
I rarely send newsletters. I'll be honest, I'm a lazy f*ck.
Alright, that's not really true. Actually, I don't send many emails (yet…I will one day) for the same reason I'm not good at being a "Fatal Attraction" type of stalker. I just do not have the damn time.
I prefer focusing on writing content rather than sending emails, but in the future, I intend to make more time, both for emails and stalking men who have ghosted me.
For now, I will send the rare email when there's such a damn good deal that I HAVE to let you guys know about it (like one penny flights, seriously)! So subscribe now and I promise; no spam shitty emails.
You can also follow us on Facebook 'cause that's where I rant about unsolicited dick pics and shit.
Disclaimer: This post may include affiliate links. If you click one of them, we may receive a small commission at no extra cost to you. It's a great way to show your support. Thank you!
For the best accommodations, and more tips & tricks when traveling to Morocco, check out these popular articles below:
For more travel tips and tricks, and to learn about the world's most romantic destinations, check out Love Lust or Bust!
This article was written by April Hope.
To learn more about her and her travels throughout Morocco and around the world, click here.
Disclaimer: This post may include affiliate links. If you click one of them, we may receive a small commission at no extra cost to you. It's a great way to show your support. Thank you!