It's tough to choose the top three most romantic places in Thailand; the entire country is absolutely breathtaking! There's a reason Thailand is known as one of the most popular honeymoon destinations in the world.
Beachside weddings, thrilling waterfalls and mountain views, and an abundance of nature make it the perfect, picturesque place for couples, whether they're looking for the most exquisite, romantic sunsets over the ocean, or excited to hit the sexiest full-moon party hotspots.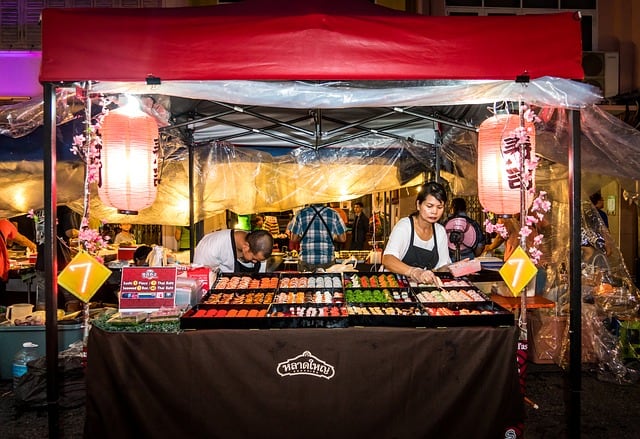 You could almost go with no pre-planned itinerary and still come home feeling as if you've discovered the most romantic destination in the world, but I've tried to narrow it down to a few of my favorite places.
But, rather than to only choose the typical honeymoon hot spots, I realize that the definition of "romantic" is different for everyone, so I chose a variety of places.
Here is a list of the top 3 places couples can visit on their romantic dream vacation.
Phuket
The giggling eight grader in me has always loved that the name Phuket sounds so scandalous and sexy, but the real reason for its popularity is its crystal clear beaches and gorgeous tropical sunsets.
But, it's also appealing for those who want a unique, gorgeous getaway spot on a budget. You will be amazed at how low the prices are here, and in Thailand in general. You can take a surprisingly affordable, romantic, four island tour on a cruise that will give you enchanting views of the entire city. Or, have fun by checking out the renowned lady-boy show.
Whatever you decide to do in Phuket, be sure to pamper yourself with a rejuvenating couple's massage at one of the many excellent spas.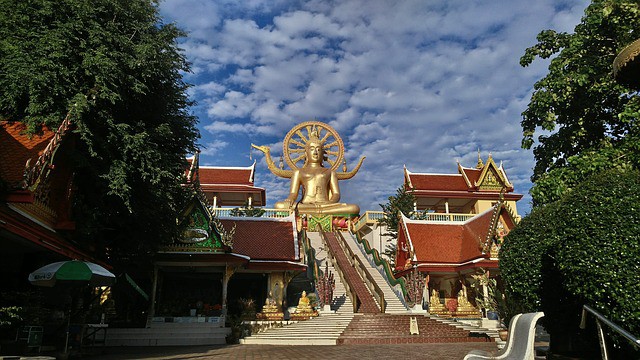 Koh Samui
Romantic trips are lovely, but sometimes you need a little sexy atmosphere to spice up your love life. For those looking for a bit more excitement, Koh Samui is a must. Some of the biggest beach parties, especially the infamous full moon parties, are held in Koh Samui. Dance and grind all night with your partner as you indulge in mind blowing music and good vibes.
If you're not too hung over, the next day you can visit the Big Buddha shrine and perhaps be given some blessings. And of course, you can't miss the spectacular Namuang waterfalls, or explore Ang Thong National Marine Park, which is known for its rare marine and wildlife species.
Bangkok
For a more sophisticated, cosmopilitan vibe, Bangkok is the best, and most luxurious place in Thailand. There are the famous markets, but also many high end, fancy restaurants, shows and events.
Bangkok is the 4th most visited city in the world, partly due to the fact that for such a sexy city, its incredibly affordable.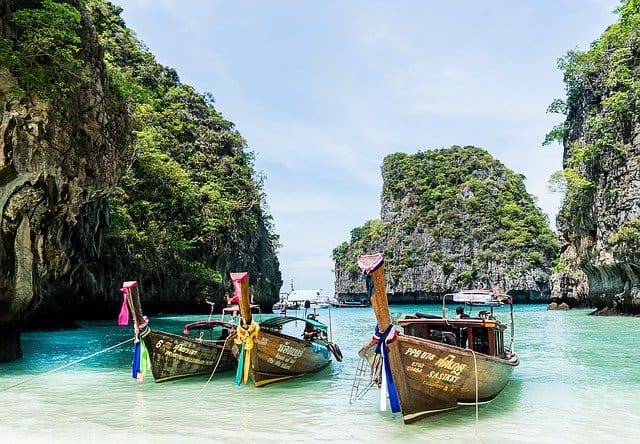 Whatever type of romantic vacation you and your lover are seeking, Thailand is sure to be a perfect destination.
What type of romantic getaway is your favorite? Have you been to Thailand, or are you planning to go? Let us know in the comments below!