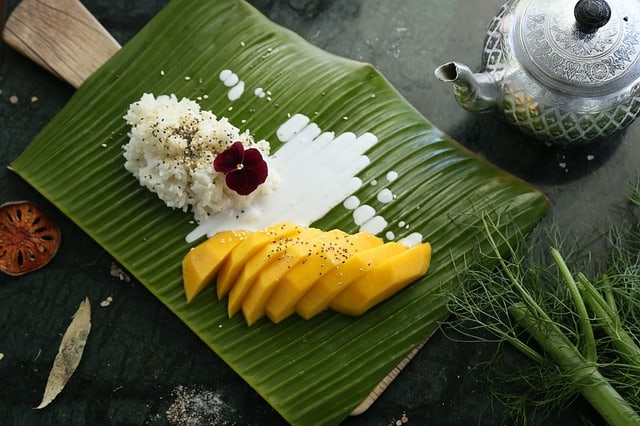 Kiss your diet goodbye. These decadent desserts from The Philippines will make your mouth water, and almost impossible to avoid. In The Philippines you will find a wide variety of specialty desserts made primarily of rice, coconut, and fruits native to this tropical country  
Filipinos are dessert-lovers, so they have a myriad of mouthwatering treats to offer, Not only are they wonderfully sweet, but are also filling and comforting.
Dessert is the last course of the meal and some people consider this as the best part, especially if we are talking about Filipino Desserts.
We've listed the top 5 Filipino Desserts you must try!
1. Halo-Halo
Halo-halo, which translates to "mix-mix," is the quintessential Philippine dessert and the most popular merienda among Filipinos, especially in the summer. The ingredients used to make Halo-halo vary depending on personal preference, but the main ingredients are shaved ice, milk, and a variety of toppings ranging from sweetened beans to seasoned fruits.
Bananas, sweet potatoes, taro, jackfruit, jelly, mung beans, corn kernels, coconut, and tapioca pearls are just a few ingredients used.
And that's not all. This dessert is topped with shaved ice, milk, custard, purple yam jam, and ice cream. Talk about a texture and flavor explosion!
2 . Silvanas
Silvanas are frozen cookies that are crunchy and creamy. A layer of silky butter cream is sandwiched between two cashew-meringue wafers that have been dusted with cookie crumbs. It's best described as a cookie version of a Sans Rival, another popular traditional Filipino dessert.
They resemble French macaroons in appearance, but the flavor and texture are not the same. Silvanas are typically imported from the southern part of the country and are not typically made at home due to the complex process involved.
3. Filipino Fruit Salad
4. Suman
5. Buko Pandan
The Philippines may be known for having the most beautiful beaches in the world, but Filipino food is also something to brag about because it not only fills your stomach but also your heart.
Enjoy your Filipino desserts !
Have you been to the Philippines? What are some of your favorite meals or desserts?