Badass Bloggers
Google "Top Travel Blogs" and you'll find hundreds of "Best Blogger" articles raving about hot chicks with bikini bods, the majority of who have Instagram accounts filled with stunning photos of themselves in sexy swimsuits posing perfectly in their "Look at me in paradise" shots. There are plenty of cute "Barbie bloggers" out there who will inspire you to travel.
But how many of those bloggers are black?
If you aren't following these women of color on this list, you're missing out. Whether it's in film, government, banking or the travel industry, people of color have very little representation compared to the white (mostly male) faces that dominate these spaces, but this is particularly true in the travel industry, and it's a shame that they aren't given as much media attention.
Big mistake.
Female bloggers of color have a huge influence on their followers, mostly due to their strong, bold opinions, and the fact that their readers know, and trust them. In this country the media is controlled by (mostly) affluent white males, so women's voices in general have not be represented, but although there are thousands of incredible blogs by black women, their sites are often overlooked and simply not shared as much as many of the more well-known white male bloggers.
However, black travelers spend more than 48 billion dollars on travel in the U.S. so why do we overlook their huge contribution and knowledge of the business of travel? Blonds in bikinis may be cute to look at (and they do inspire me to avoid eating that pint of ice cream- okay I'm lying, I'm still gonna' eat it) but I don't give a damn where they're going on their next vacation. I want to know how I can plan a trip.
There are plenty of white bloggers who kick ass, and that's cool. But there are also many badass black blogger babes that know their sh*t and look amaaazing rocking a 2-piece.
These bodacious babes of color are bloggers that all white girls need to start following (and sharing about) now, and I'll tell you why.
Gloria Atanmo
Glo, from The Blog Abroad, is funny, sassy, and sweet. And you will probably never see her without a smile. She has become pretty famous in the travel blogging world and once you watch her Youtube videos or check out her blog, you'll see why immediately.
In spite of her huge popularity as a blogger, she's humble.
She often deflects praise by pointing others in the direction of other women that she admires and follows.
I rarely see women sharing the spotlight and supporting each other the way Glo does. I could go on and on about this woman, but then everyone will know how much of a crazy stalker chick I am when it comes to Glo, so I'ma play it cool for now.
Check her out and you'll fall in love with this cool as hell chick, too. If you read her blog, or any of her freelance articles for Huffington Post, Matador or many other publications, you'll be impressed with her opinions on race, culture, and feminism as well as her pieces on travel.
While I do love her intellect and appreciate her budget travel tips, I have to admit, I'm crazy about her fashion sense and I try to copy her sexy, feminine style. Many bloggers I admire tend to wear what is commonly known as a backpacker wardrobe; non-wrinkly jeans, t-shirts, and, no offense sistas, but some ugly mutha*ing shoes.
Just because we're living out of a suitcase (or in Glo's case, permanently out of a suitcase) doesn't mean we can't be fly af in cute clothes!
Check out her blog, her incredible photos, and her sexy, sassy wardrobe on her blog.
(And ps, make sure you check out her annual "Top Hate Comments" blog posts; she is hysterical.)
Kellee Edwards
While Kellee Edwards more known as a tv personality and host than a blogger now, she is a traveler you have got to learn more about.
She looks like a damn supermodel, but don't hate.
Once you hear her story you'll see why she's pretty amaaaazing.
Kellee conquered the fear that many of us probably share (especially after we watch reality shows like Survivor, or Naked and Afraid); how the hell would we manage to survive one night in the wilderness?
Well, Kellee can.
But being able to survive off the land wasn't enough for her. She wanted to conquer her fear of water, too.
So, she got certified as a scuba diver.
That would be impressive enough for many of us (have you seen Open Water? Jaws?)!
But Kellee had a fear of heights, too. So what did she do?
You guessed it; she became a pilot.
Seriously? But she went on for years and years, no matter how many roadblocks she encountered to achieve her number one goal; to get on the Travel Channel. Now many of us may have had this dream growing up but seeing a bunch of white men (and no women, and absolutely no women of color) we brushed that dream under the rug. But after seeing Samantha Brown on tv, Kellee was even more inspired to never give up until she w became the host of Mysterious Islands.
Find out more about this modern-day Amelia Earhart here.
Danielle (Danny) Rivers-Mitchell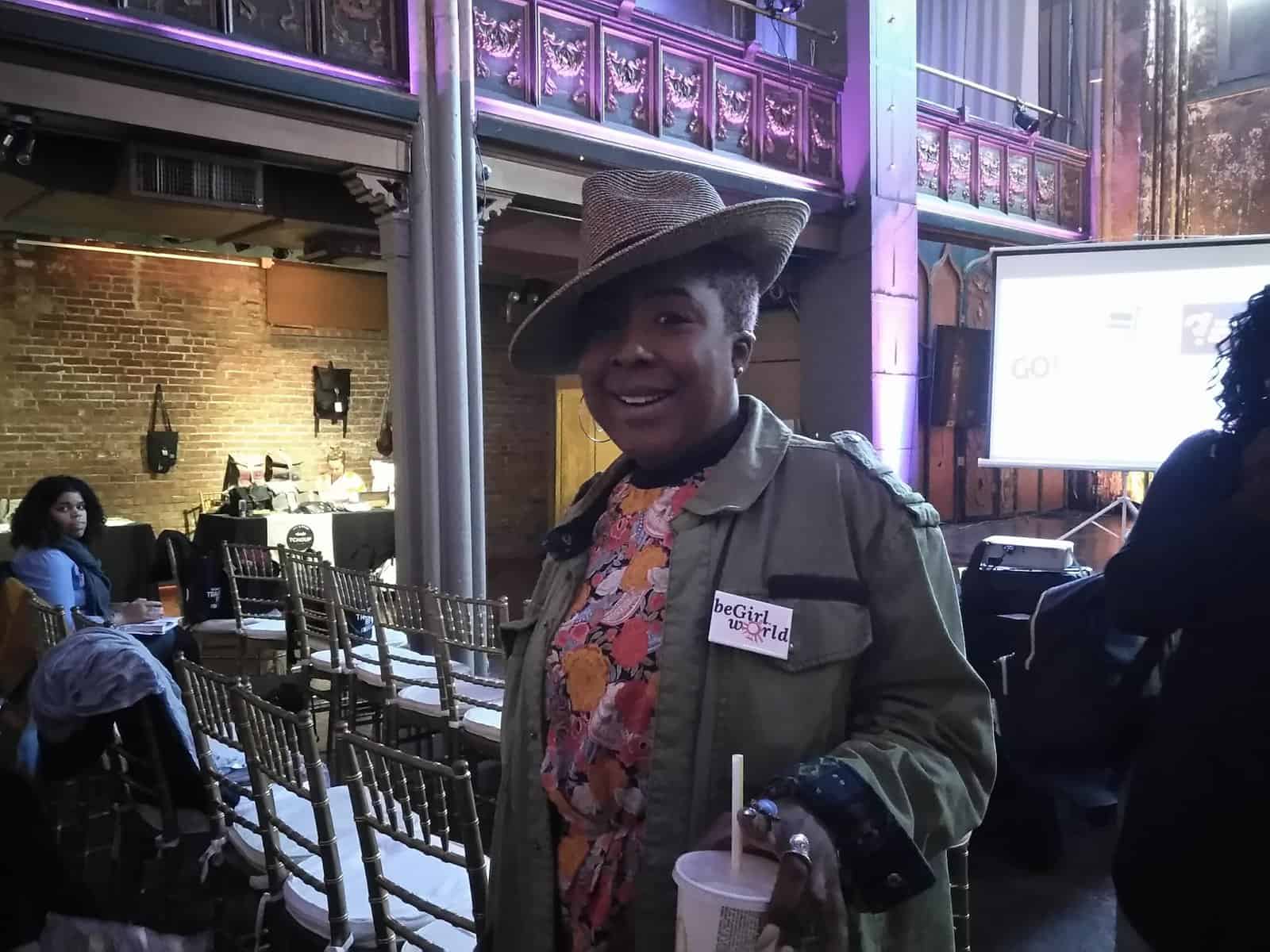 I noticed Danny in a room full of women in the travel industry and immediately wanted to know who she was.
She had a strong, powerful presence. After learning she was the creator of Black Girls Travel Too, I quickly found out why so many people love her.
Her photographs on Instagram give proof to the world that hundreds of thousands of beautiful sisters are exploring the world, and it isn't just rich, famous folk, but plenty of everyday women who yearn to travel and to empower other women of color to think outside the box.
The Black Girls Travel Too group tours have been to Cuba, Barbados, London and other destinations where they share discoveries and experiences together. If you want to be part of the "in" crowd, jump on her site and check it out.
Justa Lujwangana
Justa is another woman that isn't known as a blogger primarily, (although she does include a blog on her website, Curious on Tanzania) but as someone who helps others to have an authentic, amazing experience in Tanzania. She guides people in going to Tanzania, not as typical tourists, but provides an experience that will make travelers feel almost as if they've been adopted by a local family.
Her tours include homestays with locals who will cook with you and show you why they love their home, and you'll come away with an experience through travel unlike anything you've ever had before.
Evita Turquoise Robinson
Even white girls have heard about the Nomadness Tribe and Evie Robinson. In fact, plenty of Caucasians have joined this somewhat exclusive travel group with over 15,000 members (85% African American members).
However, Evie cautions if you're going to apply for membership understand that it will be as an ally, so don't think you're going to come into the group with an agenda and start changing or trying to control sh*t.
Nomadness was created and now exists to inform the travel industry that there are plenty of black folk spending money and brands need to take notice. Recent studies have shown that $48 billion dollars are spent by African Americans on travel in the United States alone, and Evie and the Nomadness Tribe is proving that the stereotype that black people don't travel is bs.
Look out for the Nomadness conferences, workshops, web series, events and group trips. But be prepared. Everyone has to be approved and accepted first, and that means you must have at least one passport stamp and have completed a Newbie Bootcamp first.
Metanoya Z. Webb
I met Metanoya several years ago when she was a speaker at The NY Travel Fest in NY. She's smart, funny and sassy, and the only blogger I know besides me who packs her damn stilettoes in her carry-on! She looks fly as f* no matter where she's off jet-setting to. You'll fall in love with her cool sense of fashion and style as well as her travel photos. And for those of you who think you can't travel because you have kids, Metanoya now has a baby and doesn't let that stop her. Now, she and her child are globetrotting around the world; only her baby has booties.
Check out www.GlobetrottingStiletto.com for this badass blogger.
Zim Ugochikwu
If you're a travel lover, then surely you've heard of the CEO and founder of one of the coolest communities for people of color, Travel Noire. Forbes  (as well as many other publications) have featured Zim as a thriving businesswoman who helps travel addicts and lovers to share experiences abroad. You can check out her Instagram account for stunning photos that will inspire you to jump on a plane or go to her site at Travel Noire.
Oneika Raymond
Oneika the Traveller is probably one of the most famous bloggers on the web (not simply among people of color) although she does aim to inspire women and people of color to get out and explore other cultures.
She's known as a travel expert and has been written about (and has been a contributor to) such publications as Condé Nast Traveler and many others. Currently, she's a host on The Travel Chanel for Big City, Little Budget and One Bag and You're Out.
You should definitely check out her travel shows as well as her blog, Oneika the Traveller.
Nicole Brewer & Renee Evans
I Love to Globe Trot was created in 2012 after Nicole Brewer and Renee Evans met while teaching English in South Korea in 2010. Their passion for travel inspired them to take vacations together, but they loved it so much they decided to share their enthusiasm with others to motivate them to travel as well. Avid globetrotters of all ethnicities will love learning hot tips and tricks from these savvy explorers.
Check out the iluve2globetrot community.
Eunice Adjei
Nubien Gypsy is the perfect blog name for this beautiful blogger from Botswana.
I met Eunice in Bali and although we're from different sides of the planet, our mutual love for travel inspired us to take a crazy scooter ride to Changuu where we partied at "Old Man's", a famous bar where sexy surfers hang out overlooking the ocean.
I love her blog. She's cute, sassy and sexy, and she loves to have fun. I left her alone at Old Man's for a little while and came back to see her surrounded by a bunch of new friends from all over the world.
Eunice and I had some crazy, fun experiences, including a bizarre, fish spa, where our feet were given an exfoliating treatment by fish nibbling on the dead skin. Eww! I know, that's what I thought, but after you get used to the tickling for a few minutes, it actually feels really nice. I don't know if I was more offended, or flattered when the fickle fish went back and forth between us.
Eunice is beautiful, and her Instagram photos are gorgeous.
You can read more about Eunice and her travels on her site, or Instagram page under the same name.
Joanna E.
Joanna E. is the blogger you'll want to be best friends with. She's the girl who will inspire you to stop saying you can't afford to travel, stop saying you don't have the time, and stop saying you just can't. Like an older Italian grandmother who coerces you into trying "just one" little cannoli that she just baked from scratch (knowing damn well you'll be hooked), she'll have you addicted with the travel bug before you even finish her first blog post.
Joanna E. teaches us that the glamorous trips we dream of taking when we watch reality shows that are filled with drama and cat-fighting and backstabbing are nothing like the type of girls' trips she takes. She'll show you how you can manage to have an amazing, once in a lifetime girls' trip, whether you want to have a spa getaway, a road trip, or go on a cruise together.
Check out Joanna E.'s blog for more ideas on how to mix beauty, fashion, and fun with travel.
A Few Other Bloggers I Love
Donella Bracey and Anki on the Move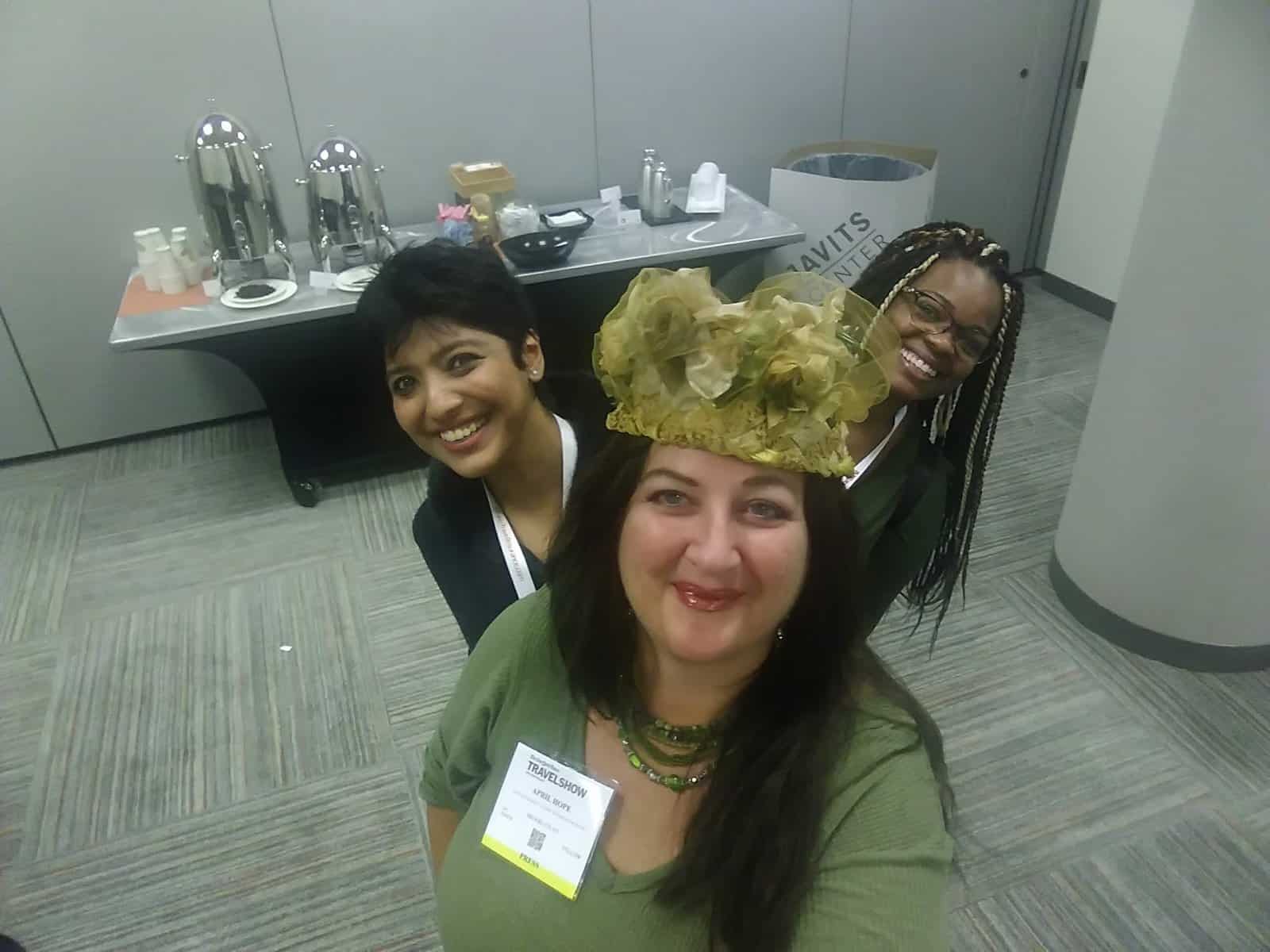 Donella and Anki are blogger/vloggers who are fun, feisty and fabulous. These women of color are globe-hopping with their cameras to bring you some hot videos from around the world.
Anki is an award-winning fashion/ adventure/ travel vlogger whose site and Youtube channel is hot right now; especially around India. But since she currently lives in New Jersey, she inspires East (and West) Coast chicks to pack a bag and book a flight domestically as well as abroad.
Donella has been globe-trotting around Europe and Asia with her camera and is putting the finishing touches on her site, packed full of exciting videos, so stay tuned to see how she works full-time and manages to be a jet-setter who is socially conscious and is determined to leave as little a footprint as possible while learning about and embracing other cultures.
Martina Johnson and Leslie Johnson Jr.
So, this blogger is a secret little bonus for you. Martina (Martina Johnson and Leslie Johnson Jr) is the adorable, wifey half of the couple travel blog That Couple Who Travels. They are about to launch their blog (April 22nd) but have a big following already thanks to their Facebook page, so follow them there and be the first to know when they go live. I added them to the list because you're going to love following Martina's adventures with her fine as hell hubbie, Leslie Johnson Jr.
This couple has such a romantic story that you'll want to find out more; they met while a flight to Kenya, their relationship (and their mutual love for all modes of transportation and travel) grew, and they fell in love in NYC and got engaged in London. They are incredibly sweet together (and beautiful to look at, so you're going to love their photos)!
You can check back soon, and you'll see why I added her. (Your welcome.)
For a list of even more amazing bloggers, check out this article.
Who are your favorite badass bloggers? Comment below so we can follow them, too!