*Disclaimer: I am not a licensed financial advisor. I am not a financial advisor, and this is not advice. I am someone who loves travel, and I wanted to share my journey of how I started investing in crypto with only $10. Do your research, and know that investing in general can be risky. You should not buy, sell, or invest in any asset based on what I write here. You should know that investing carries extreme risks. You could lose your entire investment. This is not trading advice and I am in no way liable for any losses incurred.
To read about my journey, keep reading. But if you're ready and can't wait to begin investing, scroll down to "Let's Get Started".
Friends are always asking me how I get to travel so much, especially people who have previously referred to me as "Ms. Broke Mofo".
People often assume I have wealthy parents and a trust fund. Some have wondered if I sell drugs. And I never know whether to be offended or flattered that people think I'm cute enough to have a sugar daddy.
Otherwise, they wonder how I am able to go jet-setting around the world, staying in palatial hotels like the Taj Mahal and stunning riads like Palais Blanc and Riad Mabrouk.
My friends, family and followers have read about many of the exotic places like Morocco, India, Egypt, and Paris, and so many other places I have been to and have wondered how I can afford it.
The answer is a combination of things; sacrificing many of the things most people don't think twice about splurging on, saving, being flexible and sticking to a budget, doing AirBnB's, and a million other things.
Plus, by investing in cryptocurrency.
So none of their crazy theories are correct. Although lately, I have been posting tons of photos of all the fancy places I've been going to all over social media, so I'm sure that has also piqued people's curiosity. (I especially loved showing off when I celebrated my birthday this year at La Mamounia, voted "the best hotel in the world" by Conde Nast).
Come to think of it; I do sound a bit suspect. So how is this lil' broke heffa sipping mocktails and speaking with a fake, terrible British accent acting like a baller when you know her picture's been on the front of a SNAP EBT benefits card?
My ability to manifest fantastic travel experiences around the world has been a result of a few things;
I have a firm belief in the power of The Secret and The Law of Attraction to visualize and manifest dreams.
An uncanny ability to be able to find "impossible" flights to other countries, like NYC to Ireland for $70, Marrakech to Athens for $30, Marrakech to Istanbul for $25, Malaysia to Thailand for $20, and flights from Florida to Mexico, Guatemala, and Jamaica for one penny. Seriously. (And not because I'm a travel writer. For more info on how I find such amazing deals, click here).
More recently, I have moved from being an expert on traveling on a budget and finding ways to be super frugal (like getting free accommodations on Couchsurfing) to manifest a more affluent, abundant travel style well as attracting more wealth in my life.
And, thanks to my cryptocurrency investment strategy.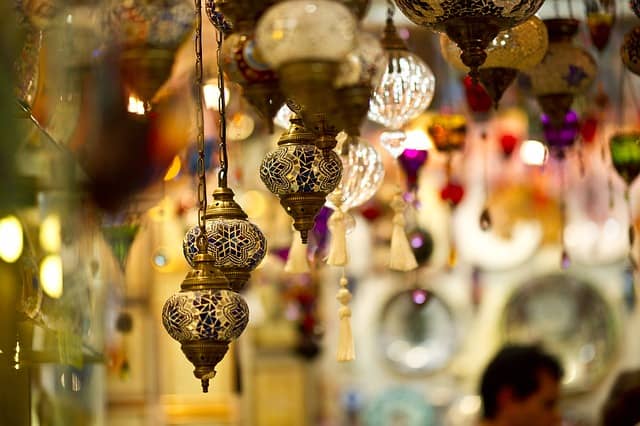 For most of my life I was called a gypsy or a bohemian by friends. I was not at all materialistic, and never seemed to have much money, but I was pretty down to earth and happy with non-material things.
However, having a "poverty mentality" and being okay with sleeping in hostels, tents, bamboo structures, (and once in a cave)…while exciting, well, it can get old after awhile. Not the travel adventures, but the lack of having the freedom to do what I wanted to do.
I'm too old to be kept awake in my hostel bed until 5:00 am by drunk millennials strolling in from nightclubs singing lousy karaoke, farting, snoring, and throwing up in the bunk above me.
And don't get me started about being stuck with the top bunk when a guy sneaks into the all-girls dorm room to have sex with the backpacker under me. Mind you, this is the same girl who will be sobbing non-stop the next day once she realizes her local lover just used her for sex, money and a place to deposit the crabs he picked up from his last lover the night before.
A few times I passed on having experiences or going to places I really wanted to visit when I was so close but I was worried about money. For example, I was in Mumbai, India, and I really wanted to go to Delhi, and to stay longer in Goa, but couldn't because of a lack of funds. I also did not go to Cappadocia when I was in Turkey, even though I've always dreamed of going on a hot air balloon ride there.
For a long time, I accepted that I was destined to be broke, but I could still manage to travel, somehow, if I cut a lot of corners and stuck to a really tight budget.
That poverty mindset couldn't be farther than the truth.
Shopping at The Grand Bazaar in Istanbul, going scuba diving in The Red Sea, parasailing in The Bahamas, and island hopping while cruising in the Caribbean does take money, but it is possible, especially if you have passive income and you're smart about investing.
In my travels, I have learned that there is nothing wrong with enjoying an all-inclusive, high-end resort in the Dominican Republic, going on tours to a luxury desert camp in The Sahara, and dining at some of the world's most elegant restaurants. And most important; the universe is abundant and there is enough wealth and affluence for every one of us.
Over the past few years, I have learned an exciting new way to manifest travel, but in a much more comfortable way; by earning passive income.
There are many ways to earn passive income, but my favorite is through investing in cryptocurrency (bitcoin and other altcoins).
By using the principles of The Law of Attraction, plus investing wisely (not that I've always wisely, but I'll write about how I got scammed in another article soon), I now have a strategy to make money to be able to travel more, for longer periods, and to enjoy the fabulous experiences.
You can read more about my bitcoin journey to financial freedom here. But if you're ready to invest now, keep reading.
Let's Get Started!
Learn First
You can buy crypto in 5 minutes if you like. It takes me less than 30 seconds. But before you make any decisions about whether or not investing is for you, consider watching a few Youtube videos and/or read about cryptocurrency and get a bit familiar with cryptocurrency in general.
I learned by watching Shameless Maya's Bitcoin for Beginners and others. There are videos in French, Arabic and other languages as well.
Here's another, more recent video for newbies into crypto.
CoinStats
CoinStats is a crypto portfolio tracker that helps you sync your wallets and exchanges. It also gives you details about coins and companies in the crypto world. My favorite thing about the CoinStats app are the graphs and charts to help you see the exact amounts your coins are moving over days, weeks and since the coin's beginning.
*Just a note; the trend is your friend. I used to get so nervous when I saw my coins decreasing. But now, I love when there's a lower dip which gives me the chance to buy even more of the coins I believe will rise exponentially in time.
Watch Youtube videos like this one and educate yourself.
Choose an Exchange
There are many exchanges where you can buy cryptocurrency.
What Is a Bitcoin Exchange?
A bitcoin currency exchange is a a digital marketplace where investors and traders can buy and sell cryptocurrency.
Investors and traders can buy and sell bitcoin using money (fiat currencies like U.S. dollars or other currency, or altcoins, or alternative coins similar to bitcoin) and on some exchanges, you can also trade coins.
Cryptocurrency exchanges can be confusing, but there are simple ways to invest if you're a beginner.
CashApp
CashApp is a mobile payment app similar to Venmo and Zelle, and is really easy way to buy Bitcoin. If you use my referral code, CashApp will give you free money that you can begin investing into Bitcoin. (It's usually between $5 and $15.)
Here is my referral code:
Here is a good Youtube video that walks you through buying Bitcoin on CashApp by Spath.
Paypal
It was incredibly frustrating to not be able to buy Bitcoin or to use CashApp while I was stuck abroad in Morocco during the pandemic, but thank God I was able to sell some to live on. It killed me to do that, but I'm so grateful I had it.
Paypal now offers a platform for people to buy Bitcoin, as well as Ethereum, a powerful altcoin. And the good news is that my friends in Morocco are allowed now to download Paypal. I'm not sure if those with VPN's in Morocco are legally allowed to buy cryptocurrency or not, however, you are able to have a Paypal account.
Here is a Youtube video on how to invest using Paypal.
*Just a note; while you are able to trade on other exchanges using your CashApp wallet, with Paypal you can only buy or sell, but this may change in the future.
Coinbase
Coinbase is one of the more popular exchanges. It looks a bit overwhelming at first but is actually quite easy after the brief learning curve. You can buy Bitcoin, and also many other alt (alternative) coins like Ethereum, Litecoin, and XRP (one of my favorites) for a lot less than Bitcoin.
Here's another referral code for you.
https://www.coinbase.com/join/hewitt_0h?src=android-link
Kucoin
KuCoin is an amazing way to buy crypto! This world-class blockchain asset exchange prides itself as "The People's Exchange" and burst onto the crypto space a few years ago. I recently started using Kucoin instead of Coinbase when Coinbase raised their fees, and I love Kucoin!
I've got a referral code for you if you'd like to check it out.
https://www.kucoin.com/?rcode=yhQN3u
Get a Wallet
I don't mean a regular wallet that you carry in your pocket or purse. There are several types of wallets for crypto.
You can choose a digital wallet like Atomic or Trust, a hardware wallet, and/ or a paper wallet where you store your usernames, passwords, and most important; your mnemonic key phrases.
Mnemonic Phrases
When you get into crypto, you'll find that you usually have a username (often your email), a password, and you will be given e mnemonic phrase, usually 10 words. Write them down in the exact order you see them, and keep them in a safe place.
ALWAYS keep your phases in a safe place!
***If you only learn one thing from this article today, please remember to keep your phrases. There are possibly even more important than your passwords.***
Hardware Wallets
Ledger Nano
Ledger Nano is a hardware wallet you can buy from Amazon or other places to store your cryptocurrency. There are plenty of various types, so read the reviews and choose the best one for you. Or, you can choose a digital or paper wallet instead.
Digital Wallets
Atomic Wallet
There are plenty of digital wallets to choose from but Atomic is one that I am using. I choose to have several and not put all of my eggs in one basket.
Trust Wallet
Not only is trust my favorite wallet because I feel it's a safe place to hodl (hold on to my crypto as it shoots to the moon), you can easily buy crypto straight from your wallet.
The more you learn about the history of money, who actually controls your money, and how to earn more passive income, you will become more financially savvy and comfortable achieving your goals.
It's great to save money on accommodations, transportation, adventures and experiences while traveling. But you will have a much better time if you have the freedom to do exactly what you want because a lack of money won't be a problem.
What about you? How do you save and budget money for travel? Do you already invest in cryptocurrency/ bitcoin? Have you traveled using bitcoin? Share with us by leaving a comment below!
BEFORE YOU GO:
☑ Book your flight: My absolute favorite sites for cheap flights are Skiplagged and Kiwi.com. I also find really great deals on Skyscanner, Google Flights, and Momondo. The reason I've been able to get dirt cheap flights around the world is that I'm flexible, not only with travel dates but also with airlines, baggage, seat choices, etc.
☑ Book your accommodation: I always use Airbnb and Booking.com. If you're on a budget, consider using Hostelworld. If you click on the Airbnb link and you don't have an account yet – you'll get a $30 discount on your first booking.
☑ Protect yourself: Yes, I mean condoms, girl. But also, travel insurance. Travel insurance is a must, especially in a post coronavirus pandemic world. World Nomads and SafetyWing offer the best rates.
☑ Do you need a visa? If you aren't sure if you need a visa, it would be a smart idea to take a quick look before you go. You can use iVisa – it's super useful and easy to use.
SUPPORT US
Subscribe to the Tribe
If you think Love Lust or Bust is scandalous, you should join our Patraeon tribe. For those of you who really love getting great dating and travel advice but want more, like the juicy, personal stories I don't share here, you can subscribe for as little as $1 a month.
Your subscriptions mean I can keep my integrity and not have to fill up ad space here with all the shit people try to get me to post, like ads for Russian brides and female blow-up dolls.
Ok, let me be honest, I would consider taking their money, but 1. Google hates that so it's "illegal" and 2. The heffers only offer me between $25-100, and these hookers can afford so much more, so I just quote them "$22,222 per sponsored post.
Anyway, for all you guys from Morocco, Egypt, India and all you Nigerian Princes who tell me you love me and want to marry me before you even learn my name, y'all can pay for the $20 a month membership.
*If I get enough of you subscribing at that tier, I might even post some of my more scandalous photos. I'll even reply back to you once in a while.
**And any Zaddies in the house, yes, I am open to getting free flights. My Paypal is @travelriter.
Subscribe to the Newsletter
I rarely send newsletters. I'll be honest, I'm a lazy f*ck.
Alright, that's not really true. Actually, I don't send many emails (yet…I will one day) for the same reason I'm not good at being a "Fatal Attraction" type of stalker. I just do not have the damn time.
I prefer focusing on writing content rather than sending emails, but in the future, I intend to make more time, both for emails and stalking men who have ghosted me.
For now, I will send the rare email when there's such a damn good deal that I HAVE to let you guys know about it (like one penny flights, seriously)! So subscribe now and I promise; no spam shitty emails.
You can also follow us on Facebook 'cause that's where I rant about unsolicited dick pics and shit.
Disclaimer: This post may include affiliate links. If you click one of them, we may receive a small commission at no extra cost to you. It's a great way to show your support. Thank you!