by Anonymous
Did the book or movie 50 Shades of Gray get you curious in spite of the one-dimensional characters? Does the idea of a sexy Christian Gray spank you for all sorts of naughty girl behavior turn you on?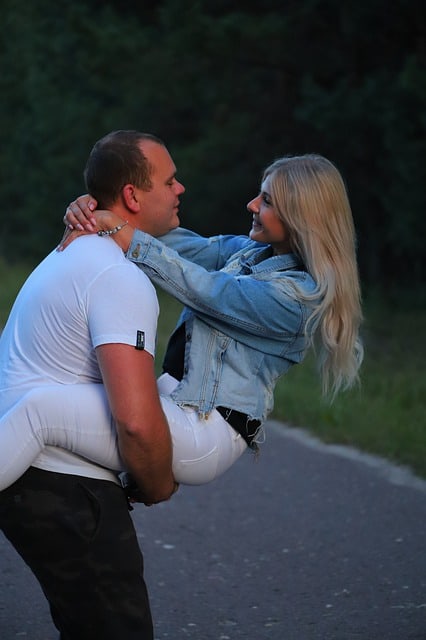 Then perhaps you might be open to exploring a bit of BDSM with your partner.
Or, for the more adventurous among you, why not embrace your secret sexual fantasies and embrace your daddy issues by considering a domestic discipline relationship.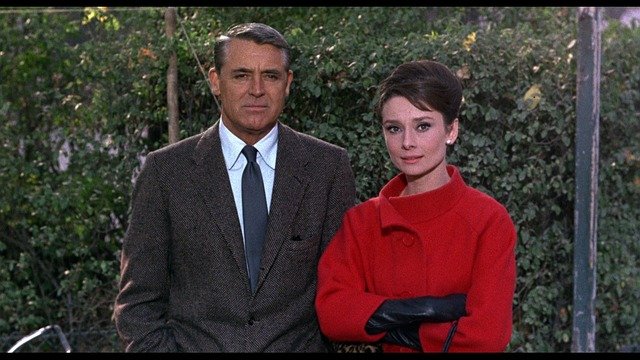 Domestic Discipline
Relationships are like students at a university, you get all kinds of characters.
Some of these relationships are not like the others, they follow a different set of rules.
I'm talking about Domestic Discipline. This is the sort of lifestyle you're more likely to see in very conservative households.
Many couples live and pray by the guidelines of this relationship, what are the benefits? How big is the down side?
What is Domestic Discipline?
Domestic discipline is a way in which couples instill discipline to each other.
In this lifestyle, one has to be dominant while the other is submissive. On most occasions, the woman is the submissive one while the man is dominant.
Domestic discipline, as many refer to it, is often practiced as a "Christian virtue" – as elaborated in the Bible. It is done in a Christian setting and allows a man to punish or spank (up side?) his wife if she has done something they consider was 'wrong'.
But it's not all about spanking, the dominant partner can instill other punishments; like having your partner not talk to you for thirty minutes.
Being submissive to your man like that is not for everyone. If you feel like Domestic Discipline is not for you but you're looking for something similar, FLR (Female Led relationship) is what you're looking for
In this lifestyle, the husband will often be referred to as 'The head of household (HoH). He is the one to give the wife permission to do tasks and activities – like meeting up with friends, going for groceries or driving a particular car.
This means they have full control of what the other partner engages in and also most of the decision making.
Domestic discipline might sound to some people in 2020 as a way to sugar-coat domestic violence. However, the mantra of those choosing to be in BDSM relationships is "Safe, sane and consensual". The same goes for domestic discipline.

It is definitely not for everyone and should be done between consenting adults.
Male dominant domestic discipline also implies that the woman needs to live according to the man's expectations and not make "mistakes". It is considered an unusual way to handle relationship issues. Many see it as very wrong, others misinterpret it as abusive, and some support it as a viable lifestyle or biblical practice.

How Can You Use DD in a Relationship?
As a couple, when you decide to take on domestic discipline as your relationship lifestyle, you need to research and learn about all it takes to practice it. You should consider that domestic discipline is all about respect and love, not violence.
It is believed that when couples practice the DD lifestyle in a relationship, there will be fewer chances of divorce and unhappiness. To others, it may be a way to revive the connection if it is on the verge of breaking down. The DD lifestyle helps you to get back the respect and love that is fading.
When couples choose domestic discipline, you should have an open mind and not get influenced by others. Do your research and work out your significant others' lifestyle. Both of you should give consent for it to work out. Without one, it could really hurt your SO's self-esteem.
As a woman in this type of relationship, make sure you give consent to what your man is doing. DO NOT accept any injuries or abuse.

What is the Difference Between BDSM and Domestic ?
Some people fail to know the difference between BDSM and domestic discipline. BDSM involves more sexual activities that are erotic. At the same time, domestic discipline is an embraced lifestyle in these relationships – it gives the dominant partner the authority to administer punishment if the other partner "goes astray".
Another difference we focus on is who plays what role in BDSM and Domestic Discipline. The man who is termed as HoH is the dominant one, and the wife and his entire household are the submissive ones. They use the biblical version where God gave the man authority over his family. He's the one to make rules and ideas as the "king of the hill". In BDSM, power distribution and sharing is completely up to you.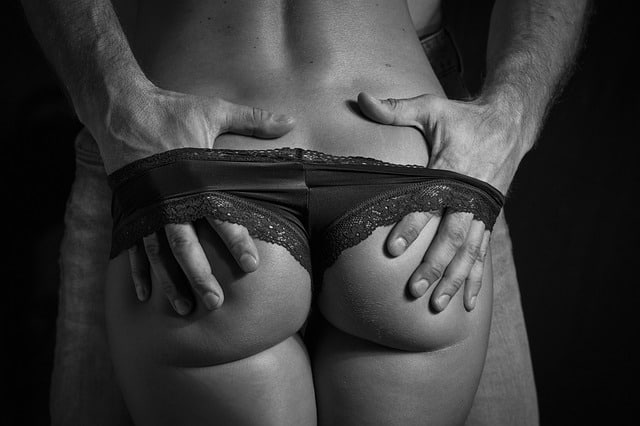 On the other hand, in BDSM, both the man and woman can play dominant and submissive roles. It depends on the activities you want to engage in and what both of you gave consent for. Although it also involves submission and discipline, I would recommend it to explore your sex life than being a lifestyle to adopt as a whole.
BDSM also involves inflicting pain and bondage and lots of other kinky stuff when engaging in erotic activities. Many see it as a HUGE turn on, as the activities are usually done as foreplay and not part of sexual penetration.
If you're interested in exploring a bit to see if domestic discipline or BDSM might be for you, why not have a little fun on the phone? Talking about your fantasies can be a great way to get your feet wet before jumping head in. If you're shy and don't know where to start, check out these sexy, naughty, dirty texts for sexting your partner.
When you involve your significant other in BDSM, it needs both your understanding and knowledge of each other's limits when it comes to certain activities. This is a big difference when compared with domestic discipline. In DD, only one person plays the dominant role, and it does not involve exploring their sexual life but a lifestyle of submission as a wife.
Domestic discipline is not always bad as a lifestyle. A couple can try it to give new life and experiences to their relationship.
Don't have a partner to explore with? Check out these tips on finding kinky friends.
Have you ever been in a domestic discipline relationship? Have you ever tried, or been curious about BDSM? We're all friends; leave your comments or questions below and don't be shy! You can always leave a comment anonymously.