Welcome to Dahab, Egypt, a charming and adventurous destination that is perfect for solo female travelers!
From its stunning beaches and crystal-clear waters to its vibrant culture and welcoming locals, Dahab has something for everyone. In this funny blog post, we'll explore some of the best activities and things to do in Dahab, as well as some tips for making the most of your solo travel experience.
As a solo female traveler, you may feel nervous about going alone, but I actually lived there for less than a year and I loved it!
Below I will share some of the fun things you can do in this beautiful coastal town.
Getting to Dahab
Getting to this little paradise is easier than you might think. You can take a bus from Cairo to Dahab (about 6 hours), or fly into nearby Sharm el-Sheikh and take a taxi to Dahab. Once you arrive, you'll be greeted by the warm hospitality of the locals and the breathtaking beauty of the Red Sea.
Fun Activities and Things to Do
There are so many fun things to do in Dahab, from diving to snorkeling to seafood restaurants overlooking the ocean. Below are a few ideas for fun things to do.
Snorkeling and Diving
One of the main things Dahab is famous for is scuba diving. The crystal clear waters of the Red Sea offer some of the best diving in the world, with colorful coral reefs and an abundance of marine life.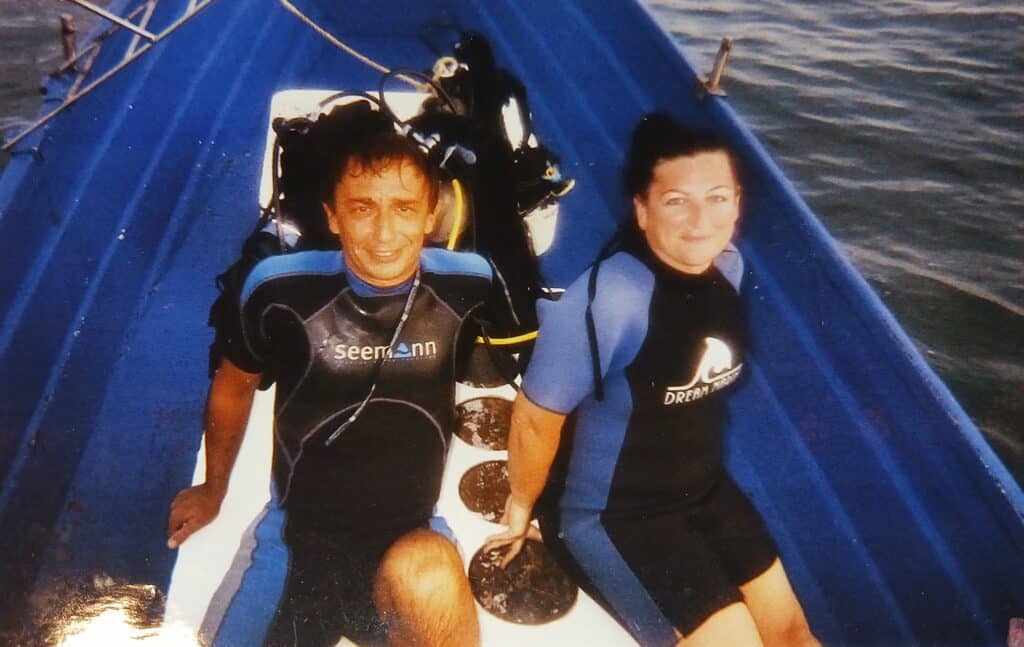 But scuba diving isn't the only water-based activity on offer in Dahab. With an average of 300 windy days per year, Dahab is a haven for kitesurfers and windsurfers, with two sheltered lagoons offering safe stretches of flat water for beginners and top spots like Baby Bay providing perfect conditions for freestyle surfers.
With its clear waters and vibrant marine life, snorkeling, and diving are must-do activities for any traveler. Head to sites like the Blue Hole or the Blue Lagoon for some of the best snorkeling and diving in the area.
Beach Time
Dahab is home to some of the most beautiful beaches in Egypt, and they're the perfect place to relax and soak up the sun. Head to Golden Beach or Laguna Beach for some of the best beach vibes in town.
Camel Rides
For a unique and unforgettable experience, take a camel ride through the desert. The South Sinai Desert surrounding Dahab is a great place to do this, and it's a great way to see the area from a different perspective.
Hiking
For those who prefer to stay on land, Dahab has plenty of options as well. Hiking is a popular activity, with the world's holiest mountain, Mount Sinai, located nearby. The hike to the top to watch the sunrise is one of the most recommended activities in Dahab.
Mount Sinai is the world's holiest mountain, located near Dahab. Hiking to the top to watch the sunrise is often the number one most recommended activity in Dahab. The hike is not too difficult, and there are different routes available depending on your fitness level. The most popular route is the Camel Trail, which takes around 2-3 hours to complete. The hike is best done overnight, starting around 2-3 am, so you can reach the summit in time for the sunrise.
Desert Camping
If you're looking for a more immersive experience, staying at a Bedouin desert camp is a must. The camps offer a unique opportunity to experience traditional Bedouin culture and hospitality and to get away from the hustle and bustle of city life. The camps are often located in remote areas, surrounded by stunning desert landscapes. You can go on camel safaris, hike in the desert, or simply relax and enjoy the peaceful surroundings.
One popular Bedouin desert camp in Dahab is called Bedouin Moon. The camp is located in the Wadi Gnai area, about an hour's drive from Dahab. The camp offers traditional Bedouin tents and communal areas for guests to relax and socialize. They also offer camel safaris, hiking trips, and cultural experiences, such as learning how to make traditional Bedouin bread.
Overall, hiking up Mount Sinai and staying at Bedouin desert camps are two unique and exciting activities that should not be missed during a trip to Dahab, Egypt. These experiences offer a chance to connect with nature and immerse oneself in traditional culture, making for an unforgettable adventure.
Bedouin Dinner
For an authentic cultural experience, consider joining a Bedouin dinner. The Bedouin people are the original inhabitants of the Sinai Peninsula, and they have a rich culture and history that is worth exploring. A Bedouin dinner typically involves traditional food, music, and dancing, and it's a great way to connect with the local community.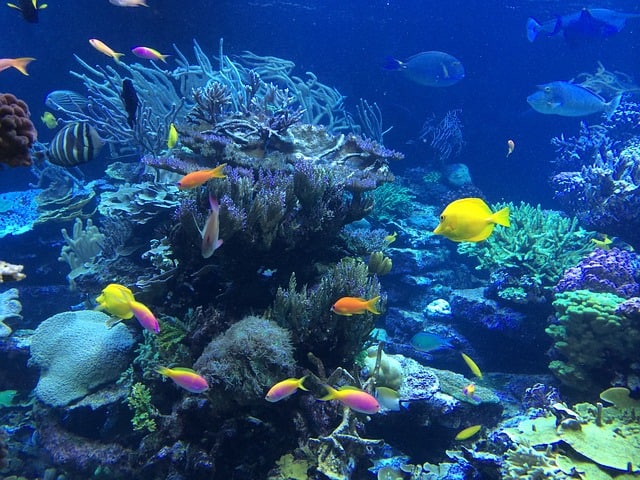 Dahab, Egypt is a beautiful and exciting destination that is perfect for solo female travelers. With its stunning beaches, vibrant culture, and endless activities, there's something for everyone in Dahab.
Are you worried about visiting Dahab as a solo female traveler? Check out these tips here, here, and here.
Have you ever been to Dahab or any place in Egypt? Is it on your bucket list? Leave a comment below!
GALLERY