"What if I get lonely traveling by myself?"
I used to be amazed when women said this to me; especially when they were cute, single girls. It's always been easy for me to meet new friends while traveling. I'm often invited to fun parties, I've attended meet up groups and Couchsurfing events, and it's easy to meet other travelers at hostels and hotels around the world.
Many times I've found myself secretly wishing for a dating app or website that helped travelers hang out, hook up, have fun, and fall in love. But I started traveling long before apps and websites even existed, so I was pretty much on my own. Besides, rarely did I ever have a problem meeting men when I was younger.
But recently I've had to admit to myself that once in awhile, especially when traveling for months at a time, travel can get lonely.
It does pass. But, until it does, maybe this list can help.
Today there are many dating apps and sites that can help solo travelers to find friends to hang out with. And then there are the apps that help you find people to hook up with if that's what you're seeking. No matter what you're looking for, you can easily find it while traveling solo.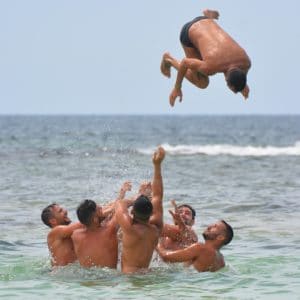 I've traveled around the world as a young, thin, twenty-something-year-old, an ultra-fit vegan hippie with long dreadlocks, a very overweight, divorcee, and as a more mature, celibate-far-too-long solo traveler, and believe me there has never been a shortage of men interested me.
Sure, some of the men I met were "rent-a-dreads", or "rastitutes" (the name locals have given beach boys looking for wealthy sugar mamas who will take care of them), and others were desperately looking for green cards who declared their undying love after five minutes of conversation. And don't forget the hot young guys on spring break, or the "hostel ho's" seeking hippies to hook up with while partying their way through a country.
But there are many stories about people who have actually met (and married) their soul mates while on a trip.If you're hoping to meet fellow nomads and perhaps your life partner, consider some of these online dating sites and apps. I've left out eHarmony, OK Cupid, POF, and other popular sites because this list is specifically for globetrotters, planet hoppers and digital nomads.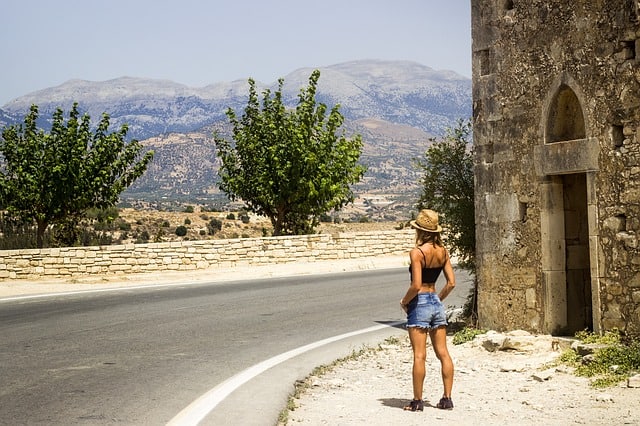 Tinder
Ugh, I suppose I've got to begin with Tinder since everyone seems to love it, but this isn't one of my favorites. I need more than just a hook up.
But if over 50 million people are using it, there must be a reason why people are addicted to it. If you let people know up-front if you're only looking for someone to show you around, or if you're looking for some casual fun, then Tinder can be a great tool (but just be honest).
*Update 7/2020
Rcently I found myself stuck abroad in Morocco during the coronavirus lockdown and the entire world was shocked by the pandemic, forcing us to stay inside for several months. Although I had no intentions of actually meeting anybody since I was tucked away in a remote village in the desert, I reluctantly went on Tinder when they offered the "Passport" option for free where you could change your location to meet men who were not in your local area. I was not surprised to find that several men were only seeking phone fun or actual sex, but there were a few nice guys who were interesting to talk to and who helped me get through a few periods of loneliness.
When the lockdown lifted slightly and I was able to move into the city of Marrakech, I never actually met anyone in person, but who knows; I might one day. But I'm no longer completely biased and I now know that not every man in Tinder is just seeking sex.
Bumble
Bumble is on the list because people seem to love it, but it's basically for ballsy chicks who make the first move. Bumble is all about making women feel empowered and equal, but no. I'm old-skool and if a man is interested, he'll let me know. I'll smile at a man, but I am not going to be the pursuer, hell to the no. Millennials, do your thang. I want an ole G, alpha male who swaggers up to me with a cheesy line from a 70's cult film, cockiness dripping off him like a Soul Glo jheri curl in "Coming to America".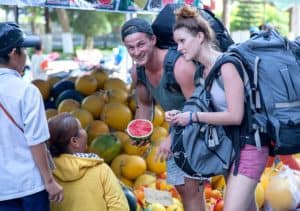 Nomad Soulmates
Nomad Soulmates is a site specifically for travelers and digital nomads. If you're a millennial and you're looking for a travel partner, Nomad Soulmates is a good place to start. Unlike some dating sites or apps that target those looking to hook up for brief encounters or high-class escorts seeking jet-setting sugar daddies (not that there's anything wrong with that), on this site you'll know that the people you connect with are seeking like-minded potential partners. If you're eager to find a potential long-term relationship (or just travel buddies) this new dating site that officially launched in February is the one you need to join.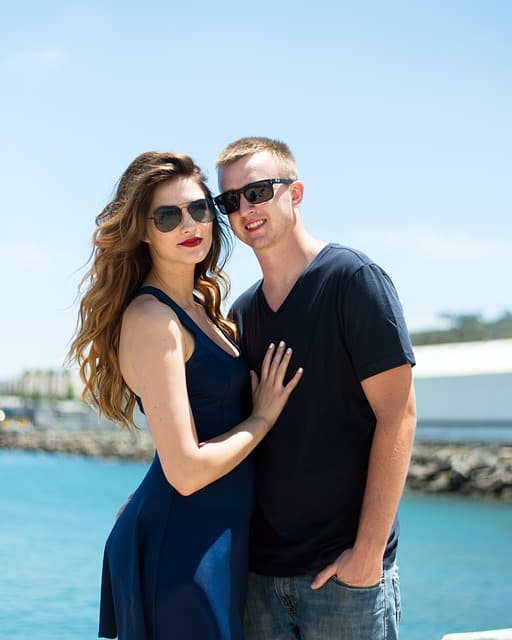 Miss Travel
Since Miss Travel was created by Brandon Wade (of the Seeking Arrangement Sugar Daddy fame), I hesitated to add this one. A recent PR campaign over the past year or so has been attempting to prove that this app is different and not specifically for escorts seeking rich sugar daddies, but I'm not convinced. The app is free to join but men must pay to message women. Members get to check boxes specifically stating whether they are willing to pay for a stranger's trip, or that they expect to have their flight, accommodations, and other expenses all paid for. They can add to their wish list places they would like to go, or are planning on visiting, and they can include their availability.
If you're a female excited about the potential to meet generous frequent travelers, just be careful. And please check out this post on staying safe while hooking up.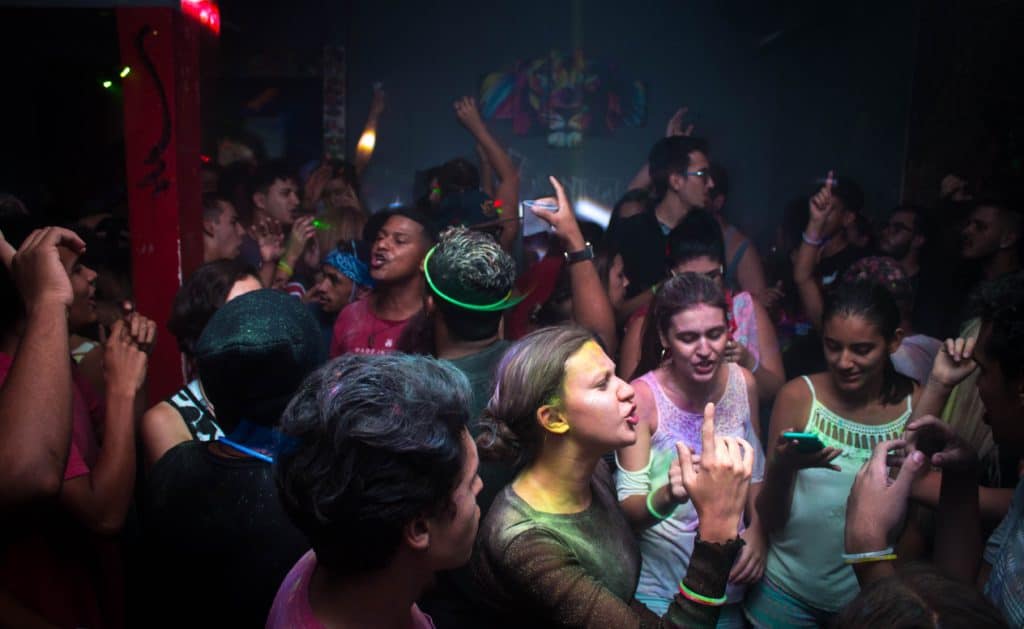 Tripr
If you're not a fan of solo travel but your friends have kids or never seem to have the funds to travel, or just don't get the travel itch like you, Tripr can help you meet others headed the same way so you can check out a new place together. You just add your upcoming trips and see who else is planning to be there at the same time. Tripr, like other travel apps, isn't focused on matching up people for romance or hookups, but hey, it can happen. You're meeting like-minded souls who are as adventurous as you are, so keep an open mind. And if you don't feel any chemistry with fellow travelers you can always meet locals who might be a better match.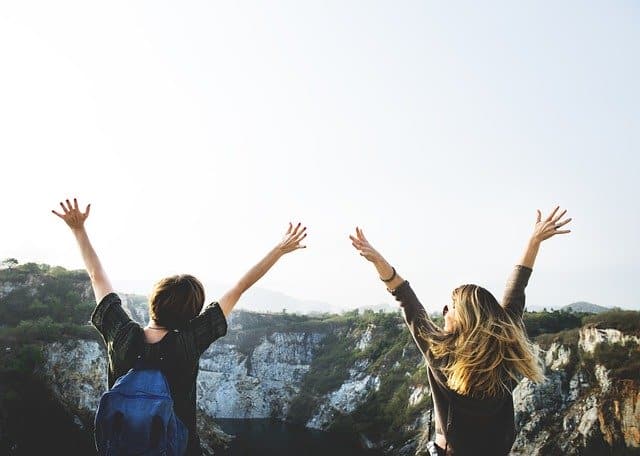 Tourbar
Tourbar (like several other apps listed here) claims to be like Tinder for travel. Meet other travelers and locals from all over the world so that you never have to worry about being lonely while you're away from home. Or, if you're like me and are based in a huge city, maybe you can show a visitor around if you find yourself unexpectedly alone on a weekend.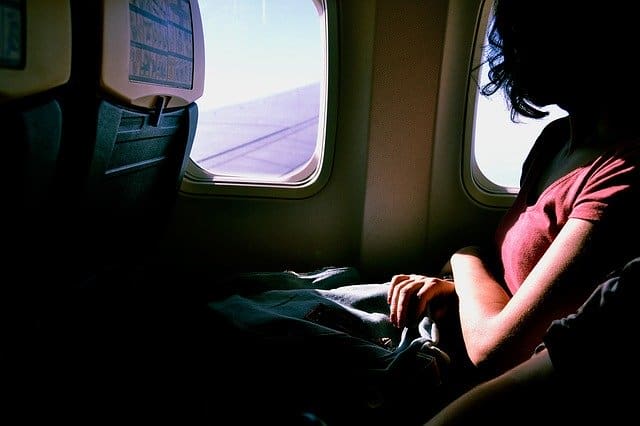 Mile High Singles
Whether you're afraid of flying, or you get excited at the thought of going to a new destination you've never been to before, according to ads you don't have to wait to meet a local or someone from Tinder when you can use Mile High to make friends before you get there. I have a tough time reading on flights, especially long-haul trips, and movies are usually old flicks I've already seen, so a site like Mile High Singles that connects you with potential new friends on the same flight sounded good to me. You simply enter your flight number to see who else is on the same flight and you might be able to find a hottie to share an Uber with, and maybe grab dinner once you land. However, before I could sign up I did a bit of research, and apparently, people felt scammed by this site which charges from $1,000-9000 for memberships.
Just a note, there is an app called MileHi, but since I am not sure if it is affiliated with the previous dating site, I cannot recommend it. I'm not sure if it is owned by the same company, but it does have some good reviews. You can investigate on your own if you like. It's possible that one is a dating site and the other a completely different app, so who knows, it might be legit.
Skout
Skout is a bit different in that you type in the location of where you are, say at a bar, festival, or a museum, and you search to see others located nearby. There are several million users worldwide, so it's great for connecting with people based on wherever you happen to be. It's actually been around for a long time, more than 10 years. Who knew?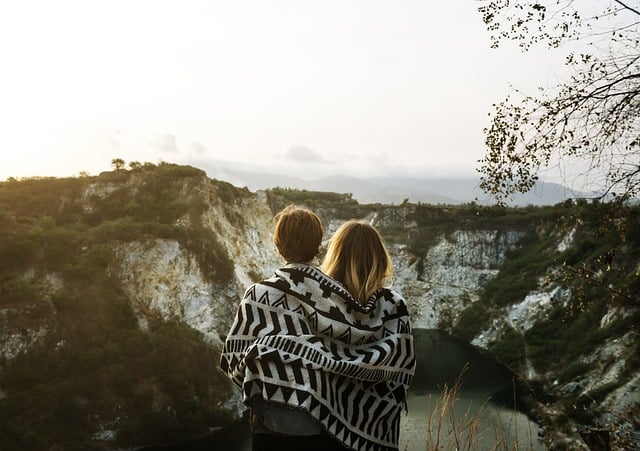 AirDates
Imagine an app that works without internet access? Whaat? You mean if I see a fine man sitting two rows ahead of me on my flight, we can cyber flirt? Hell, yeah, thanks to Airdates Buckle Up. Apparently, once you download the app and turn on your Wifi, Bluetooth and airplane mode on your phone, you'll be able to find other passengers and flirt away. This app can also work on subways when there's no signal, so you New Yorkers might want to download it asap.
Wingman
Wingman sounds different because, well, it is. You can't create a profile for yourself but your friends can. If you're shy or never really feel comfortable raving about your stellar qualities, this will be a relief. You friends can describe you and help you find a suitable match.
Pretty sweet (if you don't have crazy friends like I do).
Btrfly
I'm not sure which of these apps came first, or which has the most members, but Btrfly, MileHi, and AirDates are all fairly new apps for travelers that can help you to meet up with others for potential romance, or just for those looking to network while at the airport waiting for a flight. But Btrfly seems to be a pretty cool app even if you're not interested in sex, love, or soul mates. You can meet other travelers who may want to split a taxi to or from the airport or just make a new friend.
But it's nice to know the possibility of something scandalous could happen.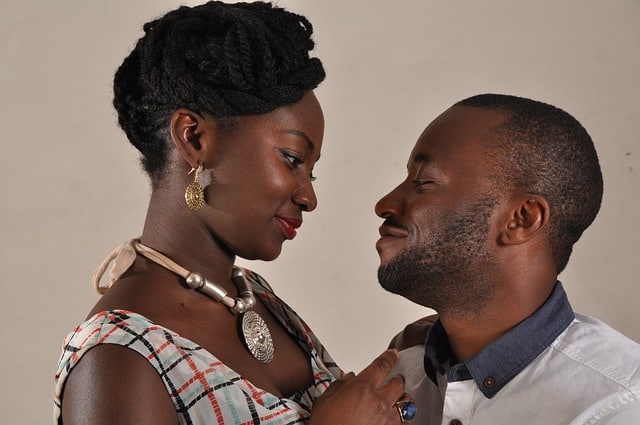 TravelHostDate
Yet another app for travelers, but without the lengthy questionnaires and boring profile drama that makes you sit for an hour trying to come up with a cute, fun description of yourself. You simply add your gender and email and choose a destination and you're in. What makes Travel Host Date extra special is that they make it really difficult for escorts, scammers or catfish to sign up by making members verify at least one photo.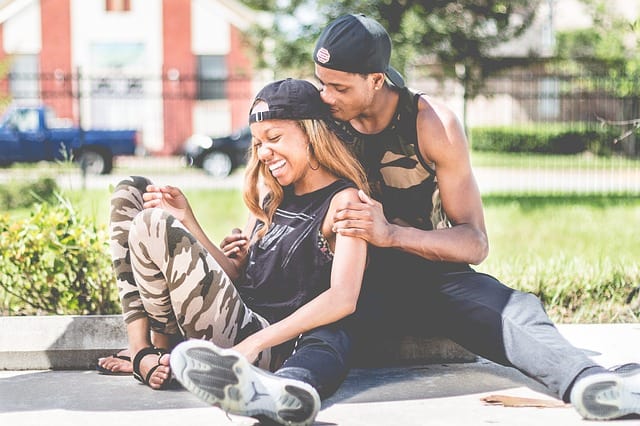 Your Travel Mate
Your Travel Mate is definitely a dating site for travelers, so you won't be wondering whether someone is simply bored and looking for a museum buddy. Supposedly the security is high in order to make sure people are safe and not as likely to meet "catfish", so you can relax and browse potential dates and see what happens.
Girls Travelling
This United Kingdom based dating site has over a half a million members, and you don't need to be based in the UK to sign up. Girls Travelling is free as well, so it doesn't hurt to sign up.
Travel Meet Date
Another app that you sign up with through your Facebook account, Travel Meet Date helps to eliminate "catfish" possibilities as much as possible, but your personal information is still private, at least until you're comfortable going to the next level to chat with and meet someone in real life.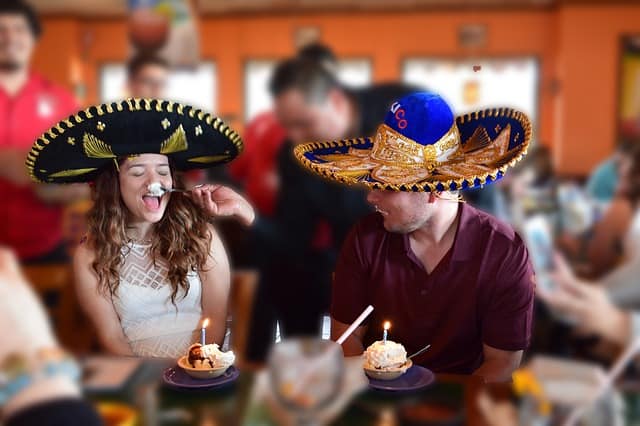 eLoveDates
I recently found out about eLoveDates and have not personally used it yet. It states that this is a free site for men and women, but rarely have I seen a dating site that is truly free other than OK Cupid or Plenty of Fish. However, even those sites, (as well as on Tinder), have paid, premium versions as well. This dating site does look interesting so I've added it for you to check out. Please let me know if you have any luck, or what your thoughts are.
Dates Abroad
Another site that sounds promising. Dates Abroad offers a free membership but there may be charges to use communication features. They offer voice and webcam chat rooms for you to get to know members, and they also send you members they think will be a good match for you.
InterNations
One of our readers brought this dating site to my attention, but I did some digging and learned that Internations organizers specifically state that it is NOT a dating site, but more for expats to mingle and network.
However, I must say InterNations looks fantastic! With over 3 million members and over 5,000 events every month, this expat community seems to be a great way to meet people. The site lists a hot air balloon competition, a renaissance style party, and an Armenian Oriental dinner. I don't even have time to date right now but I am going to join this website. They have almost 400 cities worldwide represented, the activities they offer look really fun, and there are over 200 destination guides.
InterNations is a community that any traveler might enjoy being a part of, even if it's just to network.
WhatsApp
WhatsApp is not a dating or travel app, but once you're meeting sexy strangers around the world, WhatsApp is a perfect way to speak to or video chat with potential dates. Or, after you've met and decided it wasn't just a fling but true love blossoming, you'll need a way to keep the flames burning, and having some exciting conversations (for free) will help.
For some reason, Americans don't seem to love WhatsApp as much as foreigners do, but I'm sure it will catch on soon. Anyway, WhatsApp can be used with WiFi so you don't have to use up all of your data or pay for huge cell phone roaming fees.
Couchsurfing
Couchsurfing is NOT a dating site or app, and it annoys the shit out of me that many, many men use it as a way to try to take advantage of single women who are actually looking for a host.
However, I added it here for two reasons; one, to warn women that sometimes the men who offer you a free place to stay (which is what Couchsurfing is, a site for travelers seeking free accommodations and new friends) might have an ulterior motive, and two, because there are some people who do meet through Couchsurfing and fall in love. Or hook up because they choose to.
I have stayed with men only a few times and they were respectful and really cool guys. But I have also had men let me know before I arrived, thank God, what their intentions were.
If and when you get harassed by men simply seeking sex (unwanted sex, I mean) make sure you report them to the admins. If you're interested, however, by all means, have fun. However, when I went to Morocco, I received 173 offers from men who wanted to host me, and one from a female. I accepted her offer and now she and I are great friends. The boys will always be there; I prefer not to put myself in that position unless I'm really comfortable and feel safe.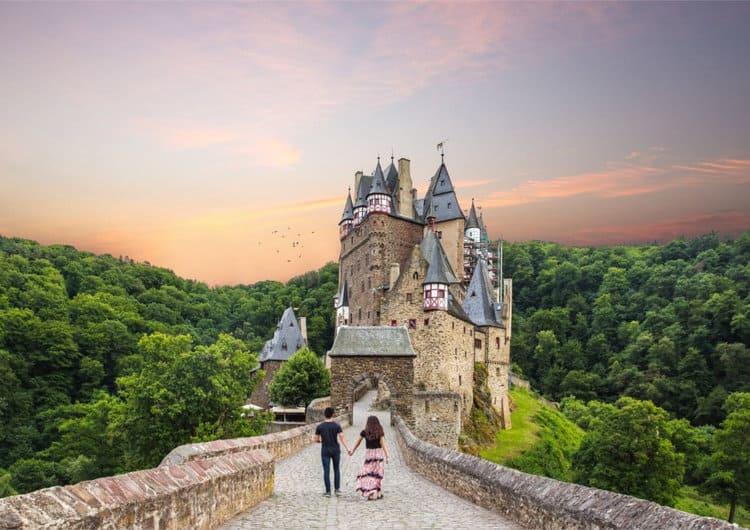 Fairytrail
Fairytrail is a fantastic travel app that makes dating safer and more fun. Designed for world citizens and digital nomads, it lets users book a group adventure with someone they find attractive and already have some things in common with. Users match with each other, then try to match on a destination. After video chatting, just buy a ticket to meet your match on the group adventure! How easy is that? You just might meet your soulmate, but even if there is no chemistry, you're sure to have an amazing adventure with new friends.
Have you used a dating app to meet guys or other travelers? Or would you consider using one? Let me know what your experience was like in the comments below!
BEFORE YOU GO:
☑ Book your flight: My absolute favorite sites for cheap flights are Skiplagged and Kiwi.com. I also find really great deals on Skyscanner, Google Flights, and Momondo. The reason I've been able to get dirt cheap flights around the world is that I'm flexible, not only with travel dates but also with airlines, baggage, seat choices, etc.
☑ Book your accommodation: I always use Airbnb and Booking.com. If you're on a budget, consider using Hostelworld. If you click on the Airbnb link and you don't have an account yet – you'll get a $30 discount on your first booking.
☑ Protect yourself: Yes, I mean condoms, girl. But also, travel insurance. Travel insurance is a must, especially in a post coronavirus pandemic world. World Nomads and SafetyWing offer the best rates.
☑ Do you need a visa? If you aren't sure if you need a visa, it would be a smart idea to take a quick look before you go. You can use iVisa – it's super useful and easy to use.
SUPPORT US
Subscribe to the Tribe
If you think Love Lust or Bust is scandalous, you should join our Patraeon tribe. For those of you who really love getting great dating and travel advice but want more, like the juicy, personal stories I don't share here, you can subscribe for as little as $1 a month.
Your subscriptions mean I can keep my integrity and not have to fill up ad space here with all the shit people try to get me to post, like ads for Russian brides and female blow-up dolls.
Ok, let me be honest, I would consider taking their money, but 1. Google hates that so it's "illegal" and 2. The heffers only offer me between $25-100, and these hookers can afford so much more, so I just quote them "$22,222 per sponsored post.
Anyway, for all you guys from Morocco, Egypt, India and all you Nigerian Princes who tell me you love me and want to marry me before you even learn my name, y'all can pay for the $20 a month membership.
*If I get enough of you subscribing at that tier, I might even post some of my more scandalous photos. I'll even reply back to you once in a while.
**And any Zaddies in the house, yes, I am open to getting free flights. My Paypal is @travelriter.
Subscribe to the Newsletter
I rarely send newsletters. I'll be honest, I'm a lazy f*ck.
Alright, that's not really true. Actually, I don't send many emails (yet…I will one day) for the same reason I'm not good at being a "Fatal Attraction" type of stalker. I just do not have the damn time.
I prefer focusing on writing content rather than sending emails, but in the future, I intend to make more time, both for emails and stalking men who have ghosted me.
For now, I will send the rare email when there's such a damn good deal that I HAVE to let you guys know about it (like one penny flights, seriously)! So subscribe now and I promise; no spam shitty emails.
You can also follow us on Facebook 'cause that's where I rant about unsolicited dick pics and shit.
Disclaimer: This post may include affiliate links. If you click one of them, we may receive a small commission at no extra cost to you. It's a great way to show your support. Thank you!

For the best accommodations, and more tips & tricks when traveling to Morocco, check out these popular articles below:
For more travel tips and tricks, and to learn about the world's most romantic destinations, check out Love Lust or Bust!
This article was written by April Hope.
To learn more about her and her travels throughout Morocco and around the world, click here.
Disclaimer: This post may include affiliate links. If you click one of them, we may receive a small commission at no extra cost to you. It's a great way to show your support. Thank you!