There are many different types of accommodations available in Morocco. Whether you're on a backpacker's budget and prefer camping, AirBnB, or hostels, you're seeking only the best, finest luxury accommodations, or something in the middle where you want a great price but to still feel pampered and treated like a VIP guest, you'll find it in Morocco.
However, the choices can be overwhelming and you may not recognize some of the best types of accommodations because you're unfamiliar with the terms, like "riads", which are similar to guest houses, but with an opulent twist. And be sure to keep an open mind, and don't quickly pass on a palace or Kasbah by assuming that level of luxe is out of your budget. You may be very pleasantly surprised at how affordable many of the most luxury places are in Morocco.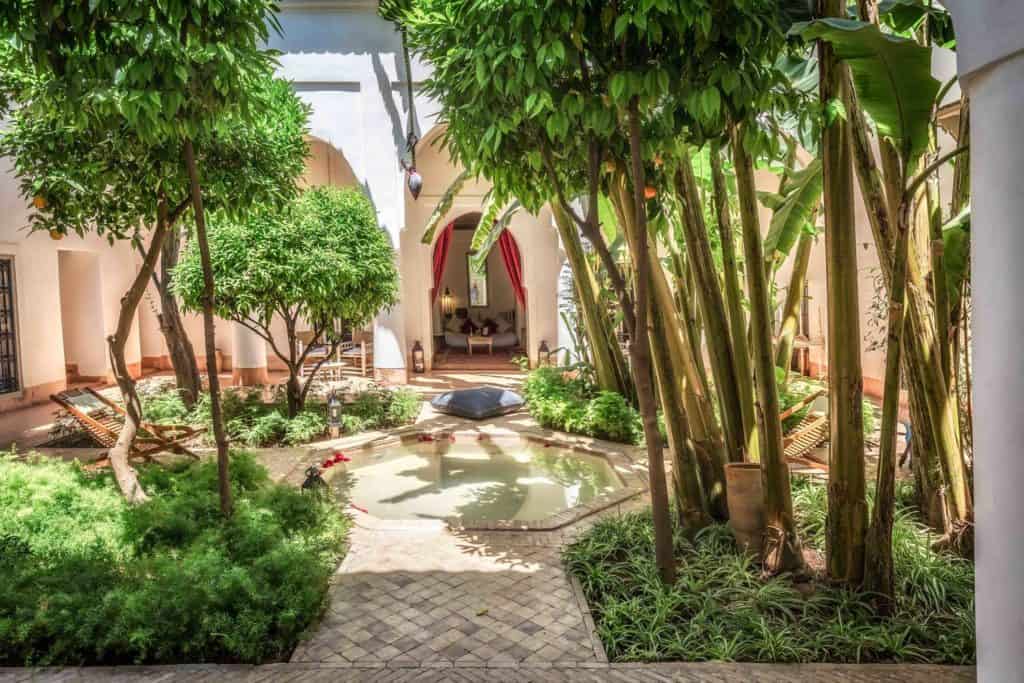 Accommodations
Morocco has some of the most beautiful riads, hotels, and luxury glamping tents in the world. In fact, one of its famous hotels, La Mamounia, was named "Best Hotel in the World" at the 2018 Conde Nast Traveler Readers Choice Awards.
You may be surprised to find that affordable luxury tours are possible with Love of Morocco, depending on the time of you you wish to travel, your group size, and the category and type of accommodations you are interested in. If you let the tour company know your budget, they can create the best tour in your price range that will fit your expectations.
Before you begin planning your trip, be sure you know what the various types of accommodations are in Morocco. It may be possible for you to stay in different types of accommodation on the same tour.
For example, you might be able to get a stunning, deluxe suite at a gorgeous hotel the first night you arrive, but switch to a standard room at a perfect riad for a few days, then have a fancy glamping experience in The Sahara Desert, before spending a night at an exquisite palace or kasbah for your last night.
Whether you're more drawn to a trendy, world-class 5-star hotel or beach resort like Sofitel in Agadir, a kasbah oasis in the desert, or a palace fit for royalty, we know which places will feature private bathrooms, restaurants, swimming pools, spas, and Hammans. We have handpicked the places that go above and beyond the basics and offer the type of VIP and luxury service and hospitality you deserve.
Riads
The concept of a riad is unique to Morocco. The word "riad" originally meant "garden" but is commonly used to describe a former family home centered around a courtyard and converted into a guesthouse with a small number of bedrooms. 
Riads are more like guesthouses, but with the most incredible Moroccan architecture, and most are designed to have several floors of beautiful rooms that can all overlook the courtyard gardens below. Usually, there is a small pool or jacuzzi in the middle of the courtyard, and tables and chairs for dining, (some with restaurants) and of course, surrounded by lush plants and trees. Riads have rooftop terraces where people can sunbathe, relax, or dine.
Hotels
There are plenty of 3-5 star hotels in Morocco, including well-known chains. Most have pools, spas and hammams, restaurants, and bars.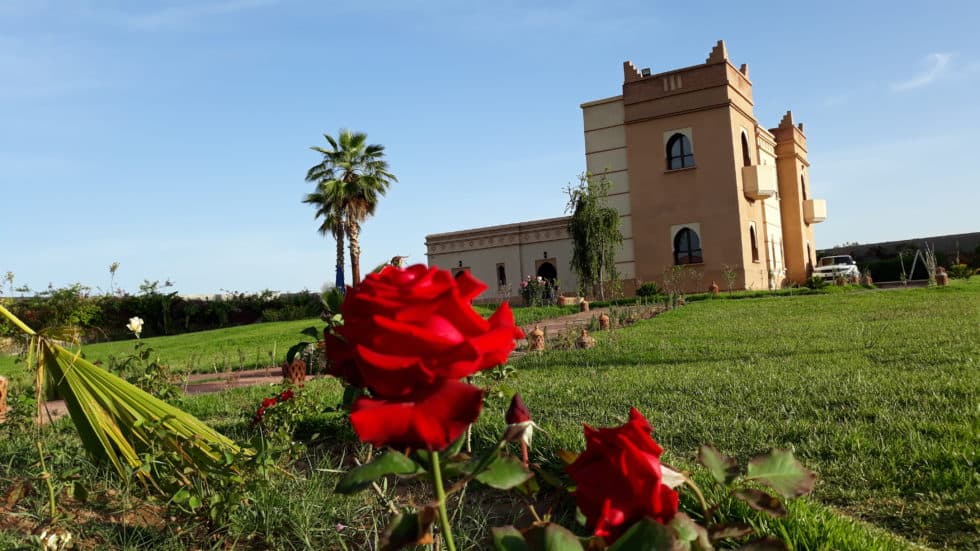 Villa
RELAXATION IN MOROCCO
There are thousands of large villas to choose from in Morocco, all designed with relaxation in mind. Extensive private gardens are gated and beautifully manicured, while al fresco terraces provide ample space and choice of where to dine and relax.
Rooftop terraces provide some of the best views in Marrakech. Relax and watch the sunset against the breathtaking Atlas Mountain vistas. 
Many of the stunning villas for rent have gorgeous private pools, a focal point of the homes to cool off from the African heat. 
Like most accommodations in Morocco, included is a delicious breakfast prepared by the villa's cook adds to the high level of indulgence to an already luxurious experience. 
Kasbahs
If you're seeking the most romantic options, kasbahs are majestic castle-like structures that will make you feel like royalty. These palatial clay buildings are unique, and mostly located in the Southern, Berber regions where you will be able to relax along your journey to the Sahara Desert.
Palaces
Don't mistakenly assume that staying at a palace is only for the rich and famous or VIP celebrities. In Morocco, you'll find quite a few options, even for princesses who can only splurge $100 a night to live out their fairy-tale fantasy. But it can be done indeed. Click here for one of my favorite places in Marrakech.
Resorts
All along the coast of Agadir, you'll find the most lovely resorts. With swimming pools, mini-golf courses, and sprawling buffets with endless selections, resorts in Morocco are a popular choice for locals and travelers, from super low budget to the more luxurious Sofitel type of client.
Tents
There are many different types of traditional caidal tents in the desert, from simple structures to more elaborate, highly luxurious pavilions. Inside you'll often find exquisite carpets or thick, plush rugs, and at more upscale camps, hand-carved, bamboo beds, and en suite bathrooms with hot and cold water, and beautiful hand-painted tiles and vanities. Tents often have small, individual lounge areas outside with overstuffed pillows and sofas. At night, tents in the camp are connected by rows of glowing lanterns, and most have a large cauldron with a fire in the center where nomads gather to play drums and sing traditional songs.
For more tips & tricks when traveling to Morocco,
check out these popular articles below:
For more travel tips and tricks, and to learn about the world's most romantic destinations, check out Love Lust or Bust!
This article was written by April Hope. To learn more about her and her travels throughout Morocco, click here.