By Jenny Harrison
There are plenty of hot spots in this famous Texas metropolis, but there are five bars you must check out in Houston. Houston is a city full of vibrant life and nature. It's a city that is full of life in the summer but also all year round rocks on its own. There are a lot of exciting things to do and should be on your bucket list, whether you're just visiting, or you're moving to Houston! But if your main interest is in getting familiar with the city and its environment be sure to check out these pubs and bars. Pubs and bars are a great way to interact with strangers and to rewind after a hectic day. They can really help you to ease into the comfort of your new city. It's never easy moving out of one place to another and the whole process of re-adjusting can be emotionally and physically exhausting.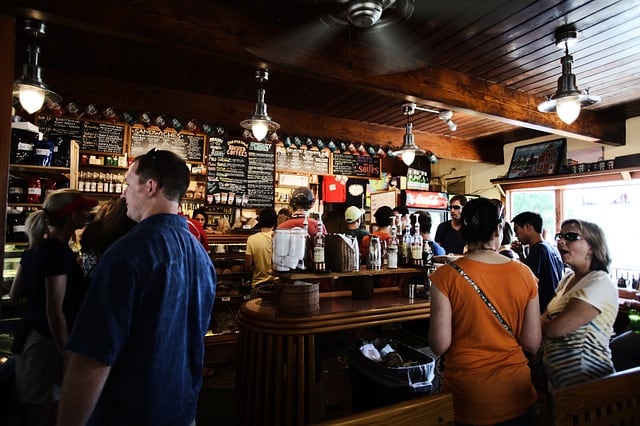 Are you in the mood for something Mexican? Be absolutely sure to check this place out which started off by using only traditional methods and serving techniques which later evolved into providing amazing Mexican food and aura. Their juices and drinks are heavily and heavenly intoxicated with the rich taste of Mexico. The ambiance of the bar makes as if you're in the heart of Mexico City while being in Houston. If you come from a Spanish background or love the Spanish culture, this pub is definitely the place to be when in Houston!
If you claim to be a beer nerd, this is your go-to place in Houston with piggy eared snacks that make you feel elated and delighted at being in such a different and amazing themed pub. It is co-owned and run by Kevin Floyd, of all things hop and barley. There is no doubt that this bar is one of the finest and the most fun bar in Houston. Hands down critics claim that this is The place for all beer lovers. Beer geeks are downright turned on by the bar's dynamic selection of brews, both local and out-of-staters which are broken down into these categories: Sociable & Refreshing, Hop-a-Licious, and Not for the Faint of Heart. Over the past couple of years, the bar has introduced their 5-years-in-the-making bottles that feature a list of around 80 various types of drinks along with a refreshing and fun cocktail program that runs from the tap.
Normally bars are cheap and not for the faint of heart, but this pub's idea to include charity to the bar scene is innovative. This non-profit bar donates a percentage of it's proceeds to various charities at the end of every month. It's a cause that helps you to justify quenching your thirst while giving to a good cause. Every drink you get earns you a vote, the more drinks you buy the more applicable you are to an evening of fun and solace. Be sure to try this pub for a unique experience.
So, do you feel like going out to enjoy the perfect summer breeze? Then head to Anvil's bar and refuge for the best booze in town!
Bobby Heugel's first bar put Houston's cocktail trend on the map with a focus on form and a robust collection of house-made bitters, sodas, and infusions. Cocktail enthusiasts should definitely go through the 100-something list of various cocktail infusions and drinks. They have the dream bucket list for all your alcohol cravings, with a vast variety of drinks to try out each time you visit this pub. There's also a cool as hell break-even bottle program to make luxurious sips more affordable. The bar's more recent renovations added a fresh new look with booths that include charging stations.
Are you hoping to impress your date by taking them to a hip spot with the best wine available? This place is for you! 13 Celsius vows to serve you drinks that are as cold as 13 degrees Celsius! Pretty cold right? Hence, the name. Located in a 1920's-era building, this is the perfect date night spot! Its extensive 450+ library of global selections is one of the best in show. Get offerings by the bottle, glass or half a glass. Drink alongside bar snacks, wine-centric dinners, pop-up tastings and art installations. A special list of Sunday bottles helps to raise your enjoyment levels that much higher. This bar's goal is to provide something new and memorable to its customers, the owners of this pub are bent on providing a one in a million experience. The ambiance and drinks go so well hand in hand that it sure promises to be your favorite date place in the city.
Houston is a city of love and fun. Be sure to check out its huge variety of pubs that will leave you hungover for more.
Do you have any favorite Houston bars or pubs? Please comment below!