Virtually every online travel site, magazine, and guidebook offers tips on travel safety for solo female travelers. Wear a wedding ring. Carry a picture of your "husband". Wear a hijab to cover your head in Muslim countries and don't look Arab men in the eyes. Don't smile at men. Never get into a car with strangers. Don't talk to strangers. This is all great advice, but we already learned this from our mothers, and it's pretty much common sense.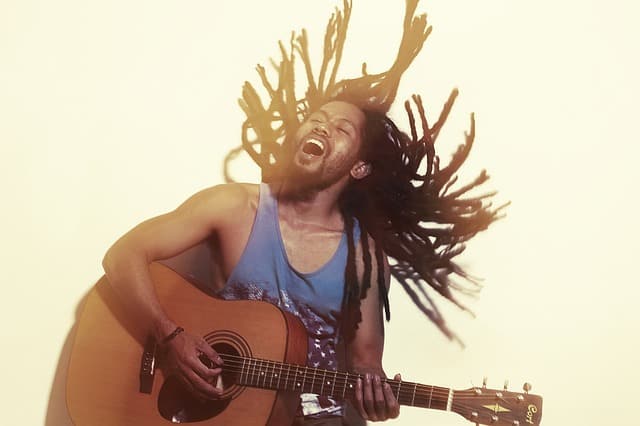 But what if you're a "sexy in the city girl" who has saved up for that one week Caribbean vacation and you want a stress reducing spicy fling? Or maybe you're curious what it would be like to hook up with one of the Jamaican "Rent-A-Dreads" who became wildly popular after the movie "How Stella Got Her Groove Back" became a blockbuster hit?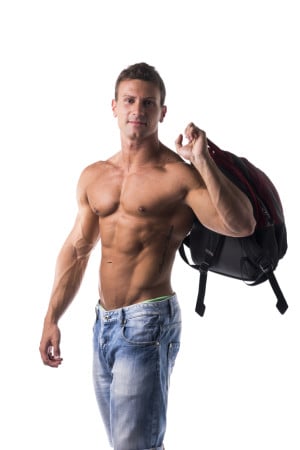 Perhaps visions of the two strapping, Swedish backpackers you met at a hostel dance in your head.
Have you ever wondered if the Lothario lovers in Italy can prove that the Italian Stallion myth is true? Getting drunk on an unknown local beverage, eating the worm and going to a stranger's hotel room (although it does sound like fun,) may not be the wisest idea. So how can you add a bit of spice to your life while keeping yourself away from dangerous situations?
There are quite a few things you can do even before you leave home to help to reassure your loved ones that you aren't going to end up being sold into a sex slavery ring. If you're a spontaneous traveler who isn't used to calling a friend at 5:00 am after a club closes to let them know you've gotten home safely, you might not want anyone to know you've decided to spend the night with a hot guy you just met from an internet dating site. Calling family to give details about your sex life with a stranger may cause a bit of a heart attack for your mother.
But it's better to deal with a bit of embarrassment than to wind up with the fate of Natalie Holloway while on Spring Break in Aruba. Some of this info is common sense, but worth emphasizing. Foreign flings can be fun; but only if you are a savvy solo traveler. We've got a few tips to help you stay safe while hooking up.
Carry Copies
Before you travel, give someone close to you a copy of your itinerary, or as close to an itinerary as possible along with contact info for the hotel you'll be at. Make copies of important documents like your passport, the nearest US embassy, airline and flight info, bank, ATM, and other account info and other ID's, including emergency phone numbers, and give them to someone you trust. It's a good idea to also scan copies and email them to yourself. Carry yet another copy in your bag, away from your passport and money belt, and when possible, leave important documents in the hotel safe, not the safe in the room.
Carry Your Bags
Sometimes you might not want to carry a bunch of luggage to the airport bathroom while you're waiting to board. No matter how tempting, DO NOT leave your luggage unattended in public areas, and never accept packages from strangers. Not only should you never ever leave unattended bags in airports (even if you're only going to be a minute getting a coffee,) because you could be robbed or worse, someone could put something in your bag. There is a big chance your bags will most definitely be seized and searched for potential bombs. Not only will that be annoying and possibly cause you to miss your flight, but since 9/11 huge fines are given for leaving bags alone.
Separate Cash
When traveling the golden rule is to split up credit cards, cash, travelers' checks, and bank cards. If you leave your hotel room or hostel make sure there is an even split between what is in there and what is on your person.
Extra ATM Cards
Always take an extra ATM card if possible. Many banks do not allow you to do this anymore, but if possible, always try to get an extra one. Whether your card is lost or melted in the hot sun (yes, this happened to me in Jamaica!) having an extra card eliminates a lot of stress, time and energy. Most banks will give you an extra one which you can be activated by calling a toll-free number.
Local Cell Phones
Get roaming on your cell phone or get it unlocked to allow local sim cards. Put in emergency contacts including local hospital, police, hostel and hotel numbers. If you can't find these numbers in your travel guide, contact the local tourist board. If possible get a local cell. I paid only $20 for a used phone with unlimited minutes for one month in Jamaica and bought a cell in Egypt for $25, but renting cell phones is another option.
Use "ICE"
ICE (In case of emergency) is a program that enables paramedics, firefighters, and police officers to identify victims and contact their next of kin to obtain important medical information. Enter emergency contacts in your cell phone address book under the name "ICE". It's best to list multiple emergency contacts as "ICE1", "ICE2", etc. My sister is listed as "ICE 1 Sister Elizabeth" because I do not want my mother called first. My mother is getting older, and she's a bit more fragile. My sister is the rock of the family, and if anything tragic ever happened to me, I would rather my sister be the one to break the news to my sister in person so she can handle whatever might happen.
Copy Numbers
Whether you have a terrible memory, or like most people don't even bother to memorize numbers anymore since they're all stored on cell phones, print out a copy. It's also a good idea to write any passwords on the back cover of a book, email a list to yourself or find another safe place. To make it difficult for thieves, write your password as a phone number adding your area code first, or add letters.
Travel Warnings
The U.S. State Department Consular posts detailed Information Sheets (and Public Announcements or Travel Warnings, if applicable) for foreign countries. Before I traveled to Egypt I had no idea that there might be terrorist activity in Dahab. I narrowly escaped being in the small resort town during the three simultaneously bombings which exploded along the main street where my hostel was located. Another tragic bombing occurred shortly after I left India, two blocks from my hostel. Although I lived in Nigeria for a year, I returned home before it became increasingly more dangerous for Americans there. Read the Consulate's website before visiting a new country. In some cases, you aren't able to prepare for this type of situation, but it helps to be as aware of the political climate and have some type of safety plan in case of emergencies. Be sure to register with the American Embassy immediately when arriving in a new place.
Stuff Your Bra
Never let go of your passport. I had a second close encounter with danger when I traveled to Venezuela. I took a ferry from Trinidad, and I had no idea that President Chavez had ordered all Americans to leave Venezuela immediately. But I got the message one hour after arriving as I left the cafe I'd had lunch at close to the port and was immediately surrounded by soldiers with machine guns. They tried to take my passport, but I had quickly put it in my bra before they noticed. Never, ever let them take your passport. In many countries, military police and others will detain you for hours unless you give them bribe money if they even return it to you at all.
Learn Local Laws
Each country has its own unique laws and customs, and I have put myself and others at risk by my ignorance. My hot Indian lover and I could have been put in jail in Bombay, a city I had assumed was cosmopolitan and modern. I had no idea until he later explained to me what had taken place that we had almost been arrested for making out on a public beach. We had also been approached by officers twice during my visit who demanded that he not hold my hand as we walked down the street. Another time we were not arrested but encountered an extremely embarrassing confrontation when the hotel manager asked him to leave my room. It seemed that it is not legal nor morally accepted for locals to accompany a foreigner into their hotel room. Only travelers with foreign passports are able to visit each other in their rooms or reside in a hotel room together. And of course, if you smoke weed or do any sort of drugs no matter how harmless you believe mushrooms, ganja, or other drugs to be, the penalties and consequences can be much more severe than in the States. Think twice before indulging, but also know each countries' laws. In Trinidad, it is illegal to wear camouflage clothing. Whether it's a bag or clothing, I have heard of people being stripped in public by police confiscating their belongings.
Want even better tips? For 10 more tips, check out click here.
Do you have any tips on staying safe while traveling solo? Let u know in the comments below!
BEFORE YOU GO:
☑ Book your flight: 
 My absolute favorite sites for cheap flights are 
Skiplagged
 and 
Kiwi.com
. I also find really great deals on Skyscanner, Google Flights, and Momondo. The reason I've been able to get dirt cheap flights around the world is that I'm flexible, not only with travel dates but also with airlines, baggage, seat choices, etc.
☑ Book your accommodation: 
I always use 
Airbnb
 and 
Booking.com
. If you're on a budget, consider using  
Hostelworld
. If you click on the Airbnb link and you don't have an account yet – you'll get a $30 discount on your first booking.
☑ Protect yourself: 
Yes, I mean condoms, girl. But also, travel insurance. Travel insurance is a must, especially in a post coronavirus pandemic world. 
World Nomads
 and 
SafetyWing
 offer the best rates.
☑  Do you need a visa? 
If you aren't sure if you need a visa, it would be a smart idea to take a quick look before you go. You can use 
iVisa 
– it's super useful and easy to use.
SUPPORT US
Subscribe to the Tribe
If you think Love Lust or Bust is scandalous, you should join our Patraeon tribe. For those of you who really love getting great dating and travel advice but want more, like the juicy, personal stories I don't share here, you can subscribe for as little as $1 a month. Your subscriptions mean I can keep my integrity and not have to fill up ad space here with all the shit people try to get me to post, like ads for Russian brides and female blow-up dolls. Ok, let me be honest, I would consider taking their money, but 1. Google hates that so it's "illegal" and 2. The heffers only offer me between $25-100, and these hookers can afford so much more, so I just quote them "$22,222 per sponsored post. Anyway, for all you guys from Morocco, Egypt, India and all you Nigerian Princes who tell me you love me and want to marry me before you even learn my name, y'all can pay for the $20 a month membership. *If I get enough of you subscribing at that tier, I might even post some of my more scandalous photos. I'll even reply back to you once in a while. **And any Zaddies in the house, yes, I am open to getting free flights. My Paypal is @travelriter.
Subscribe to the Newsletter
I rarely send newsletters. I'll be honest, I'm a lazy f*ck. Alright, that's not really true. Actually, I don't send many emails (yet…I will one day) for the same reason I'm not good at being a "Fatal Attraction" type of stalker. I just do not have the damn time. I prefer focusing on writing content rather than sending emails, but in the future, I intend to make more time, both for emails and stalking men who have ghosted me. For now, I will send the rare email when there's such a damn good deal that I HAVE to let you guys know about it (like one penny flights, seriously)! So subscribe now and I promise; no spam shitty emails. You can also follow us on 
Facebook
 'cause that's where I rant about unsolicited dick pics and shit.
Disclaimer: This post may include affiliate links. If you click one of them, we may receive a small commission at no extra cost to you. It's a great way to show your support. Thank you
!
For the best accommodations, and more tips & tricks when traveling to Morocco, check out these popular articles below:
For more travel tips and tricks, and to learn about the 
world's most romantic destinations
, check out 
Love Lust or Bust
! This article was written by 
April Hope
. To learn more about her and her travels throughout Morocco and around the world, 
click here
.
Disclaimer: This post may include affiliate links. If you click one of them, we may receive a small commission at no extra cost to you. It's a great way to show your support. Thank you
!