by Linda Benz
Getting to know new people while travelling is a wonderful thing. You might even fall in love.
Unfortunately, in some countries there is a scam by which locals try to get money or visas (called a "green card" in The U.S.).
The Romance Scam
The Romance Scam is very common. Here one plays with the feelings of the people concerned. Women are especially susceptible when they travel because oftentimes local men from their hometown don't usually rush into a monogamous, committed relationship, sharing their emotions, or their interest so quickly.
Many of us are not used to men hitting on us in such an assertive way, coming on strong with declarations of how beautiful or sexy we are by a man who acts like we are a guy's perfect soul mate. It can be incredibly appealing when a stranger compliments you nonstop, telling you how wonderful you are. It's hard to know if the new guy you've met is truly sincere.
It does happen; people do meet and fall in love and live "happily ever after", right? The guy might be coming on a bit strong, but he seems so honest and sweet and nice. If he is acting, he probably deserves an academy award because he just doesn't seem to be the kind of guy who would bullshit you. But there's something in your gut that tells you that his behavior is just not normal. Something's not right. Are you being overly suspicious or pushing away a great guy, or is he a con artist just trying to get you to fall for him so he can get what he wants?
How do you know if a guy is using you for sex, money or a visa to your country?
If you have ever watched any episode of "90 Day Fiance" or similar shows where people fall in love with foreigners, and mocked the person who was being used, don't assume that you're so much smarter and that you could never foolish enough to fall victim. It happens to the best of us, and scammers aren't usually so obvious. Many times they're very skilled actors who know exactly how to emotionally manipulate someone to get what they want.
Read more about how a smart, savvy solo-female traveler can become a victim of a sex and romance scammer here.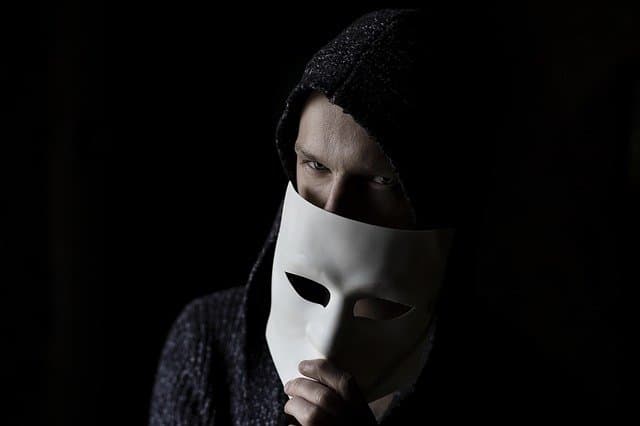 How to Recognize a Romance Scam
Typical signs that you've got into the hands of a scammer are, for example, rapid expressions of emotion. A man who tells you on the second date how much he loves you is unfortunately usually not serious. But this alone is of course not a sure sign.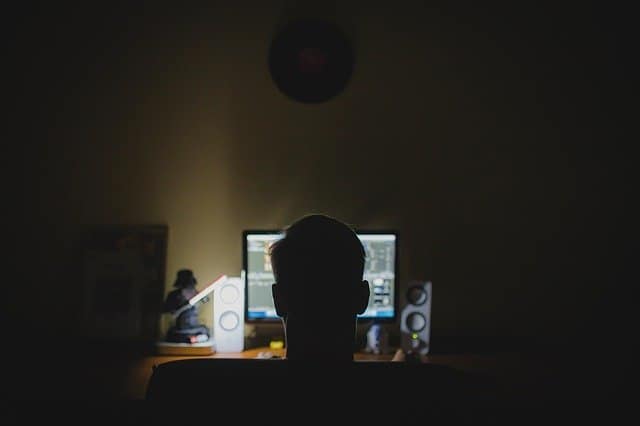 The Sick Relative Scam
It often happens that the scammer tells you a heartbreaking story about a case of illness in the family, where an operation is pending, but for which the costs are very high. This is a very common lie that scammers use to get a woman to give him money.
Usually, he insists that if this operation cannot be performed, the family member may die. You are then indirectly asked to contribute the money.
The Visa Scam
Of course, it can also happen that the fraudster is looking for a visa. Again, beware of expressions of emotion far too early in the relationship.
There are many signs to look for when you are not sure if your partner is in love with you, or using you for a green card/ visa. Check out this article (especially question #12!) and see if you find any of these red flags.
Shortly after meeting the man (either while you're on vacation in his country, or online through Facebook or dating websites), you will be informed about the desperate situation in his country. He will complain about his government, his lack of money, or his inability to find a job, or he will simply express a desire to live in your country so he can "just be with you".
Oftentimes the better romance scammers will swear that he is different from most men in his country, and he may accuse you of not trusting him or of his wanting to use you for a green card before you even have a chance to express your doubt, putting you on the defense.
How You Can Avoid Being Scammed
A flirt on holiday is all well and good. But you should always approach a new love with caution. Of course, a relationship needs to be built on trust and you cannot assume every foreigner is a scammer or just trying to use you, but just go slow and eventually, the truth will come out.
When it comes to vouching for someone to get a visa or sending money, you should always be very careful. Do some research and Google to find out about the culture and whether the country you want to travel to is known for this scam.
There are also many Facebook groups for countries where romance scams are popular where women can join and ask questions, or hear stories from other women who have been victims.
However, you may also find many women who have found love with a man from that particular country, and they can give good advice about how to navigate your relationship without pushing the man away or accusing him when you have no reason.
Women Who Love Moroccans is a Facebook group where many women have been married to, or are in relationships with Moroccan men who treat them well and are based in mutual love and respect. You can ask questions and get advice and guidance from women who have been on both ends.
Popular Romance Scams
The Federal Trade Commission has written a list of popular romance and money scams, and gives instructions on what to do if you have become a victim of a scammer here.
Don't freak out too soon. You may have found love. And as long as you don't give in sexually, or by giving money (or worse…getting married) too soon, you can find out by a man's consistent behavior whether his feelings are pure or not. You may end up with a bit of heartache if you find out the man is a scammer, but it hurts a helluv' a lot less if you keep your legs and your purse, closed.
Good luck, and remember to go slow.
Have you ever been a victim of a romance scam? How were you tricked? How did you pick yourself up and heal from the pain?
Or, are you in a relationship with a foreign man from another country now? Share your story with us (anonymously if you like!) by sending your story to travelriter (at) gmail (dot com), or comment below!
And please share this article if you liked it. Thank you!
For the best accommodations, and more tips & tricks when traveling to Morocco, check out these popular articles below:
For more travel tips and tricks, and to learn about the world's most romantic destinations, check out Love Lust or Bust!
To learn more about April Hope and her travels throughout Morocco, click here.