Online dating sites and apps have been around for a while but recently, (mostly due to the pandemic) the number of members on these sites has risen exponentially. No longer can we simply going to a bar or party and meet people the way we used to. In some ways, singles have broadened their horizons and the potential to meet somebody has grown. But meeting someone who isn't local of course has its challenges.
Not only is it more expensive to travel to meet someone, but women especially need to be more cautious when meeting a stranger.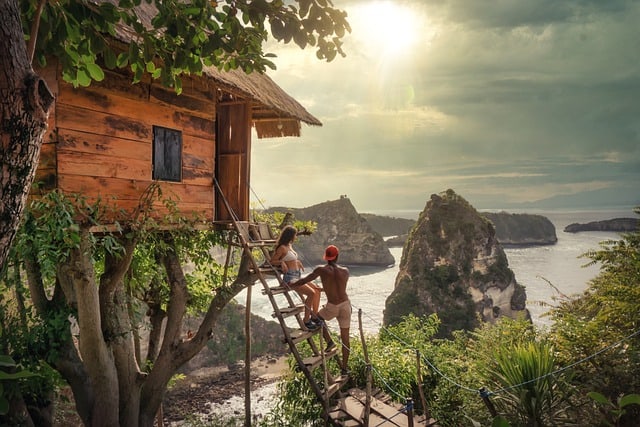 If the man is local, you can spontaneously meet at a public cafe for a quick lunch or dinner and check him out. It's easy to meet up when you live in the same city or town. Of course, he can make all of the arrangements to come to your hood and take you to dinner.
But what happens when you meet a man through Instagram or from a dating app or website and he lives in another state or even another country?
Most men (especially successful, high-value men) may not be able to suddenly take time off for a vacation and come chill with you. In that case, he might suggest you travel to his location.
Usually, I prefer that the man visits me, especially for the first date.
But, you might argue that the man you're getting to know seems like an amazing guy. And, you absolutely love to travel. Also, he has the potential to be your soul mate. And, bonus; he lives in some super sexy place you've been dying to visit.
So…you're debating whether you might want to travel to go see him.
But should you?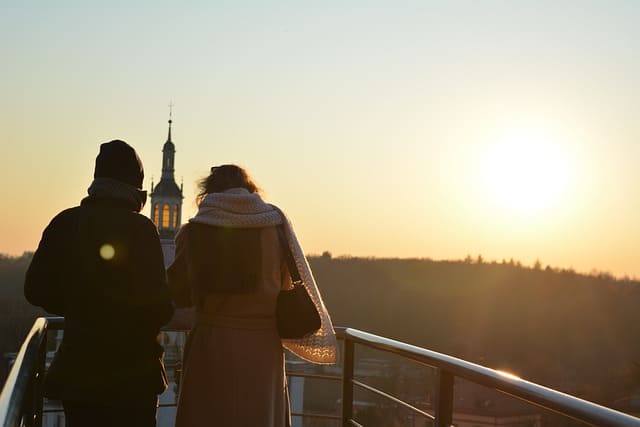 I say, "Hell, yes!" On my first solo trip abroad, I met the man I would end up being married to for seven years. We divorced, but he was a pretty decent guy.
When I was leaving to return to America after spending almost one month with him in London when we first met, my new lover gave me a letter and made me promise to read it once I was on the plane.
I assumed it was a "Dear John" letter since we lived on different continents. But when I opened the letter, I saw the envelope was filled with money, and his sweet words asked me to consider buying a flight to return to him.
I did, and less than a year later, we married.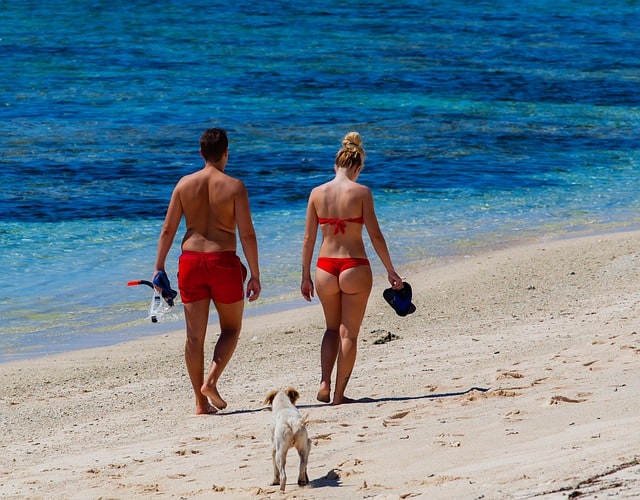 Many women have met their soul mates, husbands, and long-term friend with benefits while traveling or online, so fairytales do happen.
So…would I travel to meet a guy?
Yes; but with conditions. I want to feel safe, and I want him to arrange everything.
If you want to debate whether or not the man should pay, and go on about how independent you are, cool, you can go do that on Clubhouse.
I groan when I hear young, gorgeous, sexy women insist they always go dutch and pay on dates and how they hate when men "expect sex" when they pay for dinner.
But, I tell them that's cool, 'cause those same dudes will have much more money to spend on dinners and gifts for me!
And trust me, men are going to be hoping and expecting sex whether you're dining at a fine French restaurant or they're buying you a Happy Meal from McDonald's…and even when you're going 50/50 on a date.
Let them expect it. No means no.
In any case, this article is for those who want to know how to get "flewed out, flown out, flied out, fluid out" as safely as possible when a man arranges all of your travel expenses for your trip to see him.
Below are some guidelines and tips for first-timers.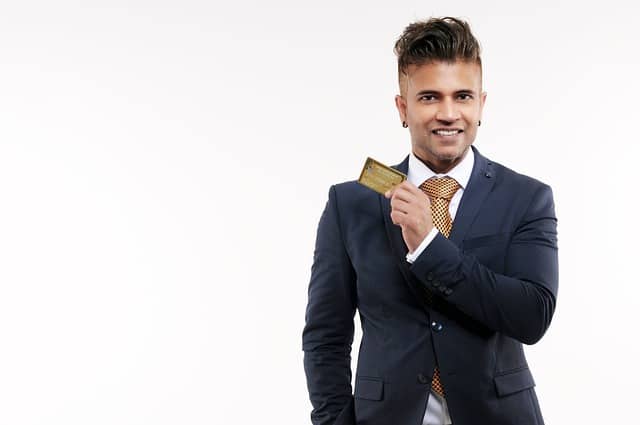 1. He Pays
This is not a debate, it's a given.
If a man wants to see you and he cannot come to you, he pays for your flight, accommodations, food, and other expenses.
If you aren't convinced a man should always pay for a date, read this article about why billionaire matchmaker Anna Bey insists a man should always pay.
If he is not a gentleman and does not offer, why would you want to meet him?
And if he cannot afford it, then he should be focusing on his career and making money; he's not in a position to date yet. Even if you have more money than he does.
Can you imagine Beyonce or Jay-Lo or Ashley Graham, (all successful, independent women) paying for everything to go meet a man, especially for the first time? Hell to the no.
A man would not even think about expecting a woman to run to them without him arranging everything.
You deserve a chivalrous, high-value man. And if you don't think you do, then you are not in a position to be dating.
Ideally, the man flying you out will Paypal, CashApp, or Venmo the total amount for your hotel, accommodations, food, and other necessities for your trip, and you will make the arrangements.
However, if he insists on buying your flight and booking the hotel, etcetera, then at least have him book the hotel in your name, and your name only.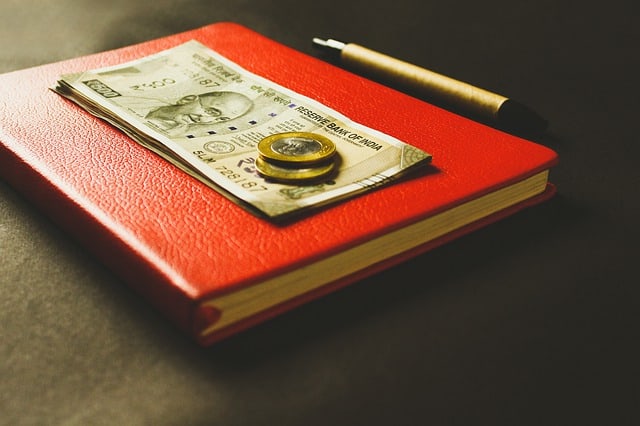 2. Always Have a Plan B
Staying safe as a female traveler should be your main priority. Of course, you should not be paranoid, or worse, not travel. But if you follow our tips you can make yourself less of a victim, and stay as safe as possible.
For general tips (and some I'll bet even the savviest traveler has never heard before!) check out these safety tips here and our entire section filled with articles on solo travel and safety here.
When it comes to meeting men while traveling, check out this list of even more safety tips for when you want to hang out, have fun, hook up, or fall in love.
And when you're being "flewed out," one of the most important tips is to have a "Plan B".
I am not talking about the contraceptive (although that might be a good idea, too). I'm talking about a Plan B for your trip, just in case.
There are two parts to having a Plan B to stay safe, and having your own emergency mad money is the first, most important part.
Of course, he will pay for your flight, accommodations, etcetera, but if you have your own money and he tries some shady shit like trying to cancel your flight home suddenly (but we will get to that in a minute) you'll be fine.
Make sure you have all confirmations before getting on the plane. Make sure the hotel and the return flight are confirmed.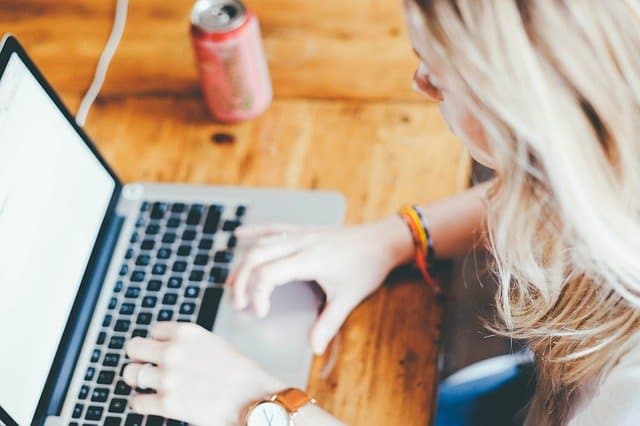 3. Plan Your Own Solo Adventures
The second part of having a Plan B is having a plan for your own solo adventures.
Before your trip, your man may have arranged your flight, hotel, etcetera so you may feel pretty confident. But what happens if you decide when you meet him that he is not your type or vice versa? What if you meet on day one and he's boring af?
What if he looks like his photos or on video chats, but his balls stink?
Always plan your trip as if you're going on a solo adventure; have alternate accommodations you can afford, maybe an AirBnB or even potential Couchsurfing hosts or even info for a few hostels, have some tourist spots like museums, or other places you would check out if you were alone, and read a blog or watch some Youtube videos so you can be prepared to be traveling solo just in case.
It's a good idea to contact a few women (or men) from Couchsurfing or Girls Love Travel or other travel groups and plan to meet up for coffee when you first arrive. You can tell your date you intend to meet a friend once you arrive which will let him know someone knows your whereabouts just in case he tries to act a fool, and also, you might need to get a second opinion if you're unsure of anything.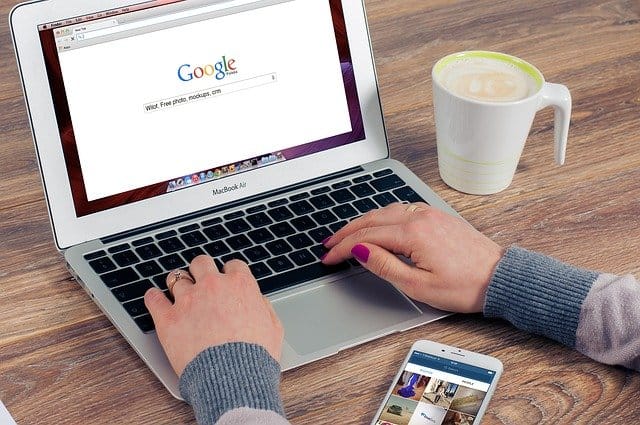 3. Vet Him
This should actually be #1.
Long before you go on your trip, you should Google your guy. Check out his social media, know his last name, where he works, and whatever information you can find about him. Don't worry that he might be offended; if he's a good guy he will understand and want you to feel safe. In fact, he should encourage you to let people know where you will be and who you'll be with because your comfort and safety should be his priority.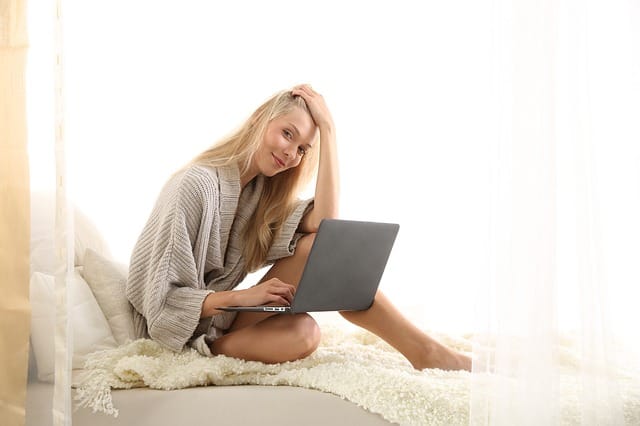 4. Video Chat
I absolutely despise video. I hate having to get all made up and hair done and everything just for a damn phone call and I'm not even going out on a date. But this is an important step for you if you're going to meet someone who lives far away.
You cannot know for sure, but it helps to be able to look in his eyes and see if there are signs of him being a serial killer. And he's less likely to say "Oh, you don't look like your photos," and vice versa.
Girl, have you seen "Catfish"?!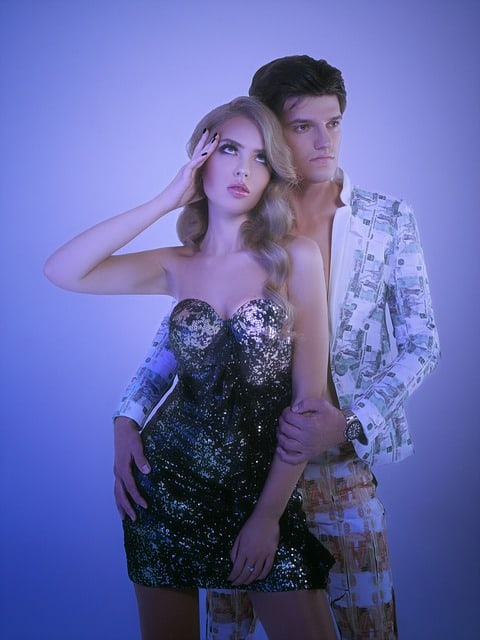 5. Do Not Go For the Free Trip
Karma. Law of Attraction. Payback and all that.
Have some class, and only go on the trip if you really like this man. Yes, some women get flown out to many exotic countries and it sounds glamorous, (it is) but it's just not cool to use anybody.
If you want to manifest a trip check out this post on manifesting travel. But if you intentionally use someone you are not at all interested in romantically, the universe will respond in kind.
Unless, of course, it's a transaction-based hookup and you both have agreed to that.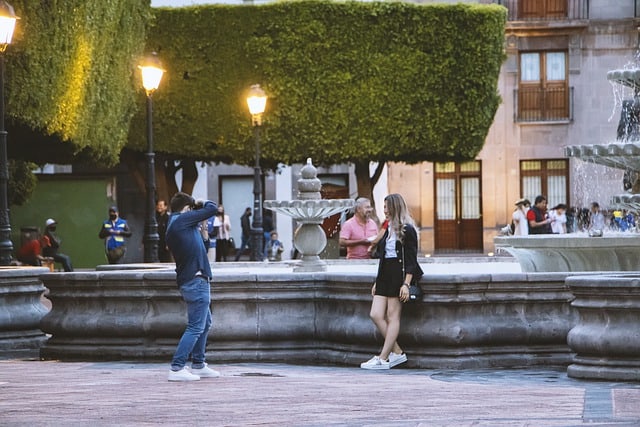 6. Have the Sex Talk Before You Go
Speaking of liking him, you may or may not want to have sex once you meet him. That's up to you and it's cool either way.
But many, many times people meet in person and shit is just different. MANY times. Even if you're absolutely crazy about him and you're sure he's "The One", have "The Talk". You know…the talk about expectations and how you need to go slow and there are no guarantees, and so on.
It's better to meet and then decide you want to jump his bones than if you lead him on thinking there will be some sexin' happening only to change your mind later. But you just do not know how you're going to feel until you meet.
What if you meet and you're feeling him and you even bought some new lacy lingerie, but he tells you that since you're both tested frequently for STD'S, and you're "clean", he wants to have unprotected sex with no condoms and by the way, he's got herpes but there's no outbreak right now? (Yeah, this happened.)
You never know how you're going to feel, so be prepared.
Also, if it's not enthusiastic consent, don't do it.
You do not need to give a man sex in exchange for his paying for your trip. Period. The only reason you should have sex with him is if you want some.
7. Think Like a Hooker
I apologize. I get that someone is going to find this offensive. Unless you are a sex worker and you know this is a compliment. Sex workers are smart af. To survive as a lady of the night, you have to be. Usually,- sex workers are not only book smart intelligent, but they're also street smart and have had to deal with all kinds of craziness from men; oftentimes, potentially dangerous men.
So sex workers don't usually worry about their reputation or whether someone's going to think of them as a "hoe". Their main concern is to stay safe while getting that bag, and they share those street smart tips with each other.
So what's the first thing they do when meeting up with a man?
Tell someone.
I know, you might want to keep this trip a little secret from your friends and family. Of course, they're going to be concerned when you tell them you're flying off to some exotic country to meet a stranger. They care about you. But even those friends who love you might also raise hell and try to convince you not to go because well…they might be a little bit jealous. While they're home dealing with their badass kids, you're hopping on a first-class flight to Bali or Belize. So you might not want to tell them all your business.
But you need to.
You need to tell at least one person where you'll be and exactly who you're going to be with. Ever heard of Natalie Holloway the spring breaker who never came back from Aruba? Google her.
If you're not convinced, I've got a whole other list of women who had horrific, even tragic things happen while they traveled and met up with some craziness.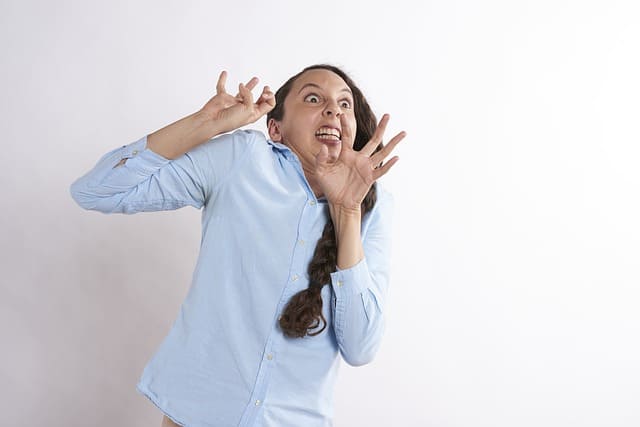 This is not to scare you or make you paranoid, but a reminder of how important it is to put aside your worries about what anyone is going to think and protect yourself. Arrange to check in with someone daily, ideally once in the morning and once at night. You might consider letting one of the hotel staff know your situation as well.
If you absolutely cannot tell a friend or relative, then consider reaching out to a woman in the Girls Love Travel Facebook group or Clubhouse Club. Or, find a new friend (preferable one who lives in the place you're visiting) who is a member of Couchsurfing.
If all else fails, contact me.
Your emergency contact should not only know his name but also, take a photo of you with your new guy as soon as you meet up and send it to her. If you're nervous about him knowing, tell him, "Of course, I trust you. But my friend is paranoid and thinks you might be a serial killer, so I just wanted her to see how sweet and innocent you really are."
And if he does get offended, so what?
A man who really cares about you will want you to feel safe and comfortable. What would he tell his daughter to do if it were her?
One more tip; decide on a safe word and a danger codeword or phrase to say to your emergency contact in case you are not able to speak freely. If you say the danger codeword or phrase, they know to call the authorities to help get you to safety.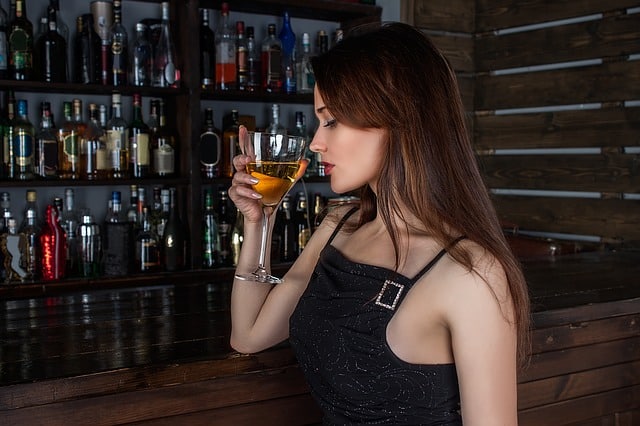 8. Limit Your Drinking
I would strongly urge you to not drink while you're on your trip, but that goes for solo travel as well. But if you must, at least try to limit your alcohol in order to be able to make better choices.
Also, women getting "roofied" happens more often than you think. We all know to never leave our drinks alone at a bar, but how often to really adhere to this rule, especially when we're with a man we believe we can trust?
If you are drinking, even if you're drinking non-alcoholic beverages, there are ways to check if your drink has been tampered with. The Sip Chip, special jewelry, and even a crazy fingernail polish can be dipped into your drink and within seconds let you know if someone screwed with it.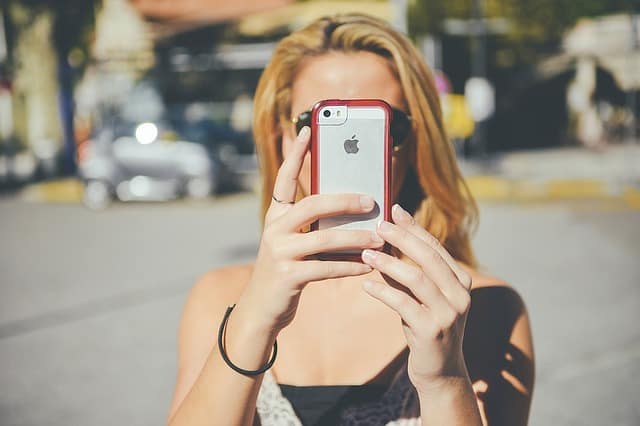 9. Phone Safety Tips
I travel with two phones. I know that sounds a bit excessive, but I have an old phone that I bring as a backup, and I usually just buy a local sim card so I am able to make calls and use the internet in case of an emergency. Plus, I carry a few phone chargers and charged battery packs. When possible, try to get an international plan on your phone so you can call home.
Ideally, a mobile hotspot is the best way to have wifi and the ability to make calls no matter where you are.
If you're an iPhone user and you click your lock screen five times, the police will be alerted.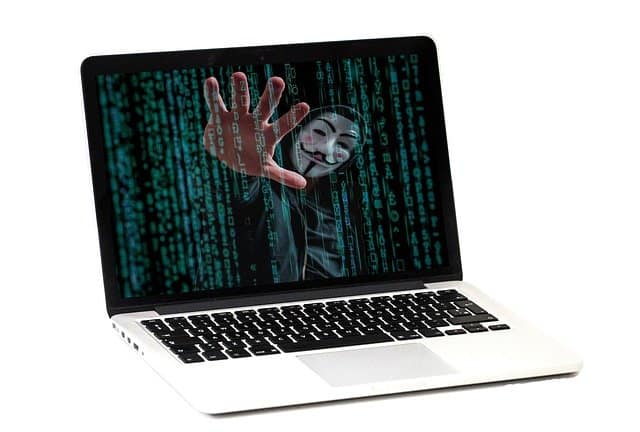 10. Trust Your Instinct
Most importantly, trust your instinct. If anything feels off, take a pass.
You can be fooled by a man you meet at work, at the laundry mat, or through friends. But it's even more important when you're meeting a man from an online dating site, app, or social media. A person's words can be very different from their actions, and some men are masters of manipulation. But they're no match for our intuition; when we trust our guts.
I was once offered a free flight to Dubai by a guy who worked for Exxon mobile. He lived in another country, but he flew there for a few weeks and invited me to meet him there. He sent me videos and photos of the gorgeous hotel and fancy restaurants he wanted to bring me to, and it looked damn good.
I had never met the guy but I had been chatting with him for a few months. We'd done video chats, too, and we laughed and joked, and he seemed pretty cool, and he was quite attractive. But something bothered me. I couldn't put my finger on it, but I just knew I needed to pass.
Shortly after that, a close relative passed away, and when I told him he reacted in such a cold way I was stunned. I know some people don't know what to say, so they might say, "I'm sorry about your loss" or something, but this was different. He was just self-centered and not at all concerned about me or what I was feeling. His response, minutes after I told him my news, was to try to get me to have phone sex with him.
I immediately hung up and we never spoke again. I was damn glad I didn't meet him in Dubai. I'll go one day, but I would rather pay for my own trip than to be stuck with an insensitive prick like that.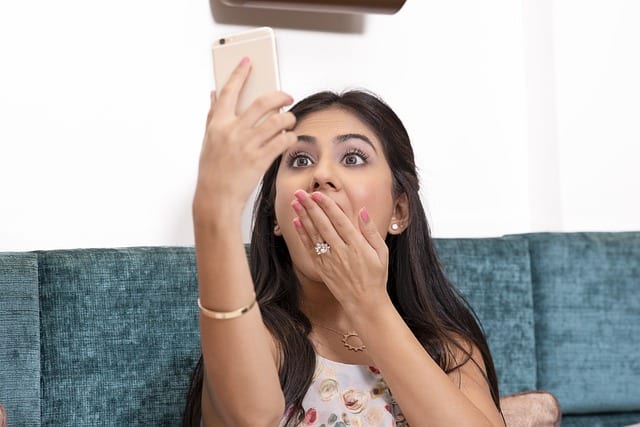 I do not want to make you paranoid. In fact, I have met many men from online dating sites and apps, as well as while traveling, and the majority were great guys. And I am such a romantic who believes in love (and having fun along the way until you find it)!
Wherever you go, whoever you meet, whatever happens, stay safe and have fun!
Have you ever been "flewed out"? What happened? Was the person you met really cool, was it a love connection, did you find love, or was it a bust? Tell us your experience, and your advice below!