I've made plenty of mistakes since I started traveling over 30 years ago, but the biggest ones always involve money. Here are a few tips and tricks I've learned to help you to better save, manage, and budget while traveling.
Avoid ATM Fees
If you only take one vacation a year and you're ballin', you can skip this section. But ATM feels kill me. HIf you have an account with a bank that charges atm fees when you travel, you might as well burn your money. Not only will you get a fee whenever you use a machine in a foreign country, but most banks will also charge their own fee. That can add up to $6 or more dollars each time. I recently withdrew 100,000 Indian Rupia. I don't spend much when I travel and often buy food from supermarkets to save money. My trip to Bali was unexpected and last minute, and I completely forgot to check the currency to see the exchange rate. I was pissed at myself to realize that I got charged $6 in fees for what I'd withdrawn, which was only $7! Know before you go.
However, if you're clever, you'll open up a Charles Schwab account. If you ask any travel blogger or frequent traveler their number one money tip, it will probably be this. To find out more (and other money saving tips while traveling),
click here
.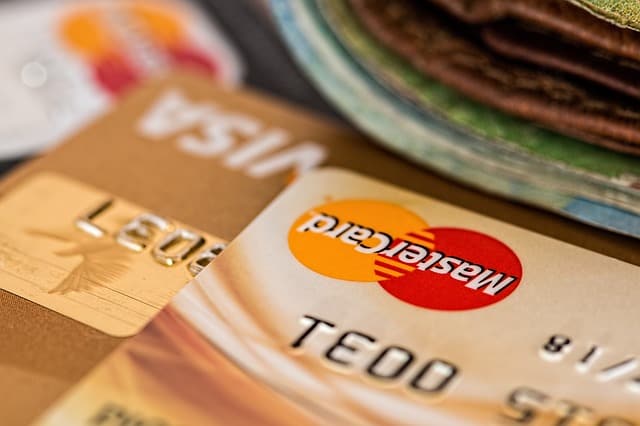 Avoid Credit Card Foreign Transaction Fees
If you've got a good credit score, consider applying for the Chase Sapphire credit card. I'm working on raising my score specifically to be able to get this card. Again, 3% may not sound like much when you're having breakfast while on vacation, but foreign transaction fees (some charge even more than that) can add up to be pretty hefty.
The Chase Sapphire card saves cardholders 3-5 percent by not charging those foreign transaction fees, so you can relax and not worry about that while you're abroad. If you're a frequent traveler, not having to pay foreign transaction fees can save you a brick. (I've always wanted to say that and sound like one of the cool hip-hop artists from my hood), but even if you don't get away as much, every penny counts, and I'd rather use my money for more trips.
By using a credit card while overseas, you can also save by not getting screwed at crazily overpriced currency exchange counters. As a single woman, I prefer to not carry around a lot of cash, so I tend to use my cards whenever possible.
Avoid Confusion
See above where I got screwed by taking out 100,000 Indian Rupiah, thinking I was set for my entire vacation. Hell, no; I was set for a day.
The good part of that story is that when I realized my mistake and checked on XE, (an online currency converter app), I realized that I could withdraw a million Indian Rupiahs for a really cool Instagram photo. That $72 lasted me a long time in Bali.
Check out XE before you travel for a general idea of how much you'll need. I usually print out a little cheat sheet of common amounts I might need for lunch, a hotel, and items I might want to buy at local markets. That way I'm no longer showing a horrified expression before immediately launching into haggle mode with a poor, elderly widow who has just asked me for the equivalent of a quarter.
Avoid Being Robbed
If someone wants to rob someone they will. But there are a few things you can do to keep your money as safe as possible. I carry my money in a beautiful necklace type of waller around my neck. It was given to me by a dear friend and fantastic blogger, Veronica from Traveling Queen. This is Lola, the queen of our house, modeling the pouch. I call her a Pominatrix because she runs sh*t at my place.
a. Hide your cash. There are some really cool secret stash money belts you can get that are very different from old-fashioned fanny packs. I have hoped for years that someone would design a bra with sewn-in pockets because I've been stuffing money, (lipstick, men's phone numbers, leftover candy, etcetera) in my bras for years, and sometimes the "voluptuousness" of my big ole' boobies pushed everything out. This invention is of the hidden bra wallet is genius. It clips onto your bra, which means you can attach it to a different bra every day. You can also get necklace type wallets, leg money belts, and other brilliant money bags and belts. Click here for a Pacsafe
secret bra wallet
, and here to see
other secret stash holders
that might work better for you.
b. I recently found an amazing item, especially for solo travelers. I almost always travel alone, and when I'm at the beach it's frustrating because I want to go in the ocean for a dip, but I'm always afraid someone will steal my shit. The
Travel Safe Lockbox
is not fool-proof, but it is a great deterrent. Whether you're in a hostel or at a beach or cafe, you can attach this small safe to a table or chair if you just need to leave valuables briefly.
c. I've had a
Pacsafe backpack cage
for at least 10 years. I like to pack really light, with a very small carryon or extra large purse, and frankly, this little "cage" for your bag does add weight, but it also gives me peace of mind. I've stayed at hotels that didn't feel completely safe, or at hostels where everyone just leaves that stuff all over the place, but I still lock mine up.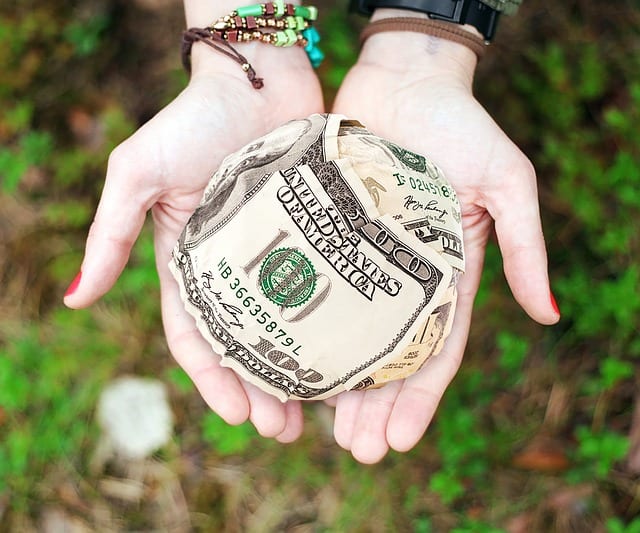 Avoid My Mistakes
a. I've learned a few tough lessons over the years that had me panicking when things happened, for example, make sure the country you're going to will accept your credit or debit card. Many places will only allow you to use cards with a chip, so do a Google search and check with your bank before you go.
b. Make sure you call your bank or credit card company before you travel. I've had a problem several times, even when I did call in advance because some countries are considered high risk for credit card fraud. I made sure to bring cash just in case, but it helps to call first. Also, you should call your bank even if you're only traveling domestically. I went shopping in Florida and was stunned when I wasn't able to use my bank card until I called and explained that it was indeed me that was using my card.
c. Have a backup plan. I saw a Youtube video recently with a woman telling people to always have a savings account with $1,500 in case of emergencies. Girl, whaat? I don't even travel on a $1,500 budget, and never even had a savings account with $5. However, as I'm getting older and a bit wiser and more mature, I have been doing things like establishing and building my credit. Until I was able to do that, however, I opened a Paypal account. Believe me, Paypal has saved me several times, most recently when I was in Bali and I lost my debit card. I was freaking out.
When you lose a debit card, or you aren't sure if it was stolen, the bank will automatically cancel your card and mail you a new one. But, if you're abroad and don't know where you'll be in the two weeks or so it will take for you to eventually get your new card, IF you can find a safe place for them to mail it to, it can be a major challenge.
Luckily the woman I was volunteering with simply gave me the money in local currency and I transferred that amount from my bank to her Paypal account from mine. That money lasted me until I could get to the local bank that owned the atm machine, and eventually, they found my card.
If you're not a fan of Paypal, you can open another account so that you will be able to transfer funds if needed.
Avoid Mad Men
I wrote this as a joke, but it's actually serious advice from my mom. From the time I was a little girl, my mother always taught me to be independent and never count on a man keeping his word.
I know that might be controversial, especially for those of you lovely ladies who have an amazing, loving, honest, and decent man.
But many of us do not. Or, our partner might seem pretty wonderful, but travel does things to people. People change. You never know what might happen. Women who are married forty years suddenly come home to a man packing because he met someone else after he's depleted their joint savings account.
Girl, I don't care who your man is; always keep mad money. If your guy is as perfect and as sweet as you think he is, buy him a nice gift at the end of the trip, or give him an extra special bj. But keep some mad money somewhere just in case!
What about you? Do you have any advice or tips about money and travel? Do you think a woman should hide a little mad money from her partner? What are your tips and tricks with money?