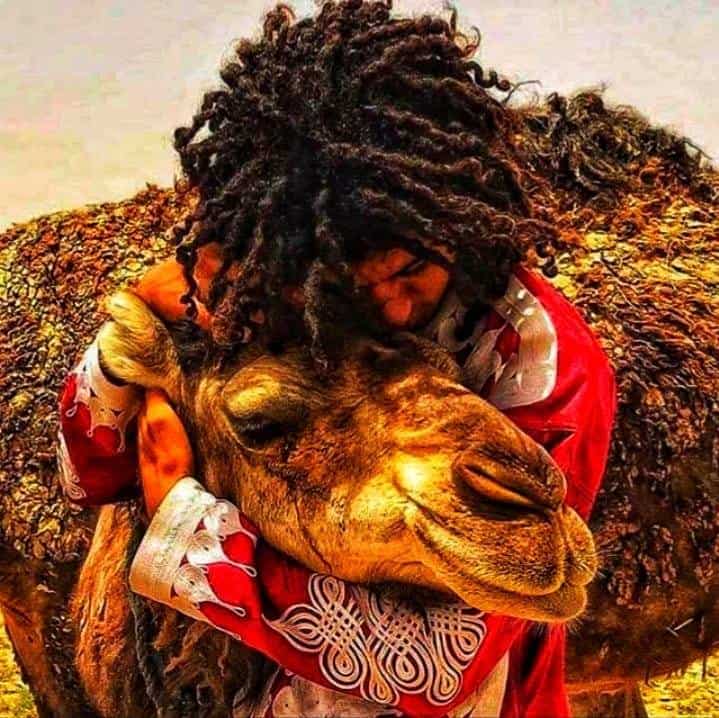 I have found there to be beautiful men in every country, and before you think I'm objectifying the male species (which I have been known to do on a daily basis) I mean beautiful souls, inside and out.
There is just something special about Morrocan men.
Moroccan men are some fine mofo's, in my not-so-humble-licking-my-lips-haven't-gotten-any-in-far-too-long opinion.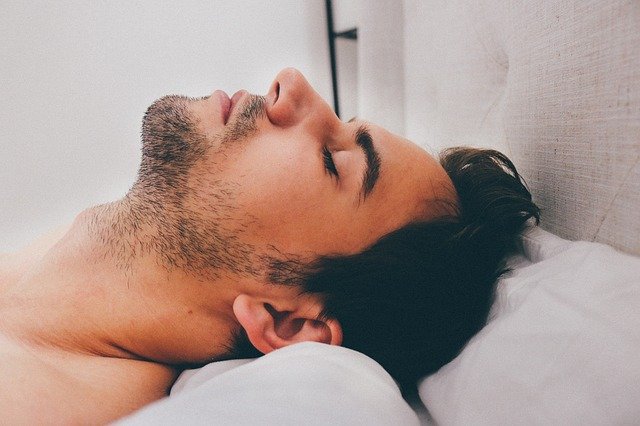 You can disagree with me and rave about Italian Stallions, Latin Lovers, beach boys in Jamaica, or some tall glass of water, African Prince you met in Tanzania, but once you drink the MENA Kool-aid you'll see what I mean.
But I don't find Moroccan men gorgeous because of their beautiful faces or smiles or bedroom eyes, or for their so damn sexy physiques…lordy, don't get me started.
Yes, I find them extremely attractive physically. But it's their personalities that get my juices flowing.
I've been approached by men all over the world. But Moroccan men tend to be incredibly charismatic and friendly and incorrigible rogues at times, kind of like the typical bad boy character Matthew McConaughey plays in every romantic chick flick he's ever been in. The bad boy you love to bring home to mama.
For years I heard warnings from people about Morocco, saying it's too dangerous for women, especially single women, to visit Morocco.
I had this amazing country on my bucket list for years, desperately wanting to visit and see for myself what this magical, exotic place was like.
I dreamed about staying in a luxury desert camp in the Sahara.
I imagined myself wandering around, lost for hours in the maze of the ancient medinas, shopping for colorful brass lanterns and jewels and scarves.
I fantasized about taking lessons to become a seductive belly dancer, or cooking classes to learn to make spicy, hot lamb tagines.
But the warnings about the harassment from men scared me.
Oh, how wrong I was.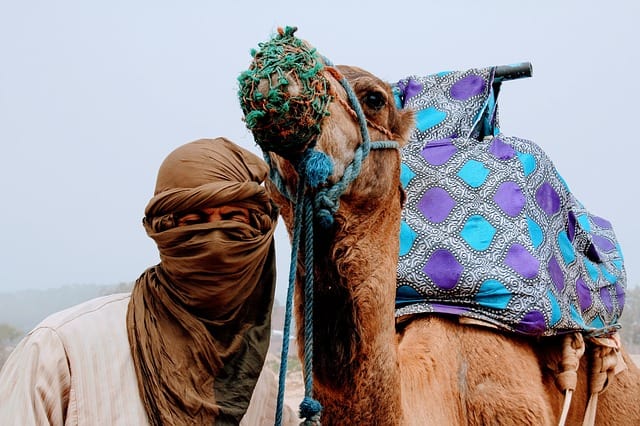 I'm not saying it doesn't exist. There are good guys and bad guys everywhere.
I have been catcalled as I walked through Jemaa al Fna at night, but I have never felt unsafe or in danger around Moroccan man.
I have plenty of friends who are married to or are in love with some amazing, kind, really nice Moroccan guys.
In fact, I have felt protected and cared for each time I have visited, and when I was living in Morocco.
A young, small-town girl who has never traveled alone before would probably feel more comfortable joining a tour or meeting up with other travelers (check out the popular Girls Love Travel Wanderlove Facebook group, or Couchsurfing for travel buddies).
But if you're a savvy, solo female traveler or you've been to any major city on your own and you're smart enough to avoid potential danger, Morocco is no different.
If you wouldn't walk alone in a dark alley at night, or go home with a stranger you met at a bar back home, don't do it abroad.
In fact, here are some tips to help you stay safe (while maybe being just a little bit bad) no matter where you're traveling to.
I've made good friends and some incredible business connections. I have a few men I consider my "brothers".
I've had a few crushes, and have a man I called my adopted father; all Moroccan men who are so lovely.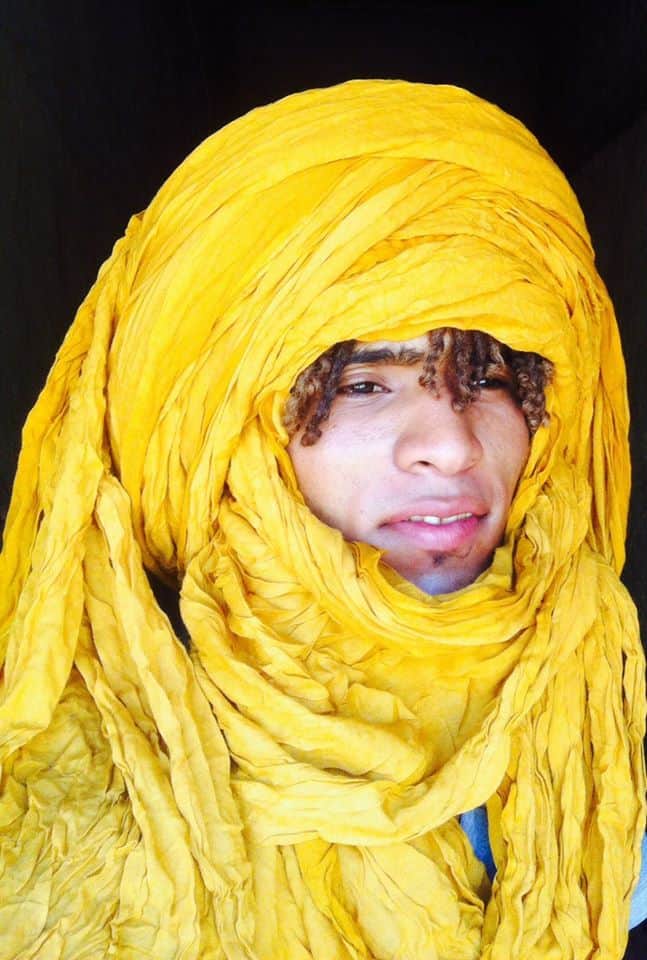 In Morocco, you can find shop-owners in the souks, hotel employees, tour guides, chefs, desert camp camel owners, and so many other men who could easily be models.
Whether you prefer the handsome, Arab, cosmopolitan businessman wearing a suit and tie who works in finance in Casablanca, the tanned, blond-haired, surfer from Taghazout, the Bob Marley dreadlocked musician or artist from Essaouira, or the Amazigh/ Berber nomad covered in silver jewels that Jimi Hendrix would have drooled over, there's someone for everyone no matter what your type is.
Mind you, I only have access to a few photos here. Many of the lovely men I have known or seen do not want their pictures online or published in an article like this, or they're too shy, but I thought I'd give you a little taste of what a few of the men are like in one of my favorite countries in the world.
I wanted to give my single sisters (and yes, you married ladies who are just looking) a little gift; a photo gallery of the magnificent, magnetic, hypnotically seductive, oozing with masculinity, irresistible sex appeal of Moroccan men, just in case this incredibly sexy country is on your list, too.
Your welcome.
If you want to see photos of me, check out my Moroccan photo gallery.
Morocco is one of my favorite countries in the world. Here are a few photos from my latest trip.
To see more photos of me, click here and here. To see photos of me on a trip to the Sahara, click here.
I also found a few galleries filled with stunning photos of Morocco on my friends' websites:
Morocco Daily Tours Gateway to Marrakech Epic Zagora Tours Bouchedor Travels
What do you think? Do you find any of these gorgeous creatures your type? Which country do you think has the most attractive men in the world?
Comment below!
BEFORE YOU GO:
☑ Book your flight: My absolute favorite sites for cheap flights are Skiplagged and Kiwi.com. I also find really great deals on Skyscanner, Google Flights, and Momondo. The reason I've been able to get dirt cheap flights around the world is that I'm flexible, not only with travel dates but also with airlines, baggage, seat choices, etc.
☑ Book your accommodation: I always use Airbnb and Booking.com. If you're on a budget, consider using Hostelworld. If you click on the Airbnb link and you don't have an account yet – you'll get a $30 discount on your first booking.
☑ Protect yourself: Yes, I mean condoms, girl. But also, travel insurance. Travel insurance is a must, especially in a post coronavirus pandemic world. World Nomads and SafetyWing offer the best rates.
☑ Do you need a visa? If you aren't sure if you need a visa, it would be a smart idea to take a quick look before you go. You can use iVisa – it's super useful and easy to use.
SUPPORT US
Subscribe to the Tribe
If you think Love Lust or Bust is scandalous, you should join our Patraeon tribe. For those of you who really love getting great dating and travel advice but want more, like the juicy, personal stories I don't share here, you can subscribe for as little as $1 a month.
Your subscriptions mean I can keep my integrity and not have to fill up ad space here with all the shit people try to get me to post, like ads for Russian brides and female blow-up dolls.
Ok, let me be honest, I would consider taking their money, but 1. Google hates that so it's "illegal" and 2. The heffers only offer me between $25-100, and these hookers can afford so much more, so I just quote them "$22,222 per sponsored post.
Anyway, for all you guys from Morocco, Egypt, India and all you Nigerian Princes who tell me you love me and want to marry me before you even learn my name, y'all can pay for the $20 a month membership.
*If I get enough of you subscribing at that tier, I might even post some of my more scandalous photos. I'll even reply back to you once in a while.
**And any Zaddies in the house, yes, I am open to getting free flights. My Paypal is @travelriter.
Subscribe to the Newsletter
I rarely send newsletters. I'll be honest, I'm a lazy f*ck.
Alright, that's not really true. Actually, I don't send many emails (yet…I will one day) for the same reason I'm not good at being a "Fatal Attraction" type of stalker. I just do not have the damn time.
I prefer focusing on writing content rather than sending emails, but in the future, I intend to make more time, both for emails and stalking men who have ghosted me.
For now, I will send the rare email when there's such a damn good deal that I HAVE to let you guys know about it (like one penny flights, seriously)! So subscribe now and I promise; no spam shitty emails.
You can also follow us on Facebook 'cause that's where I rant about unsolicited dick pics and shit.
Disclaimer: This post may include affiliate links. If you click one of them, we may receive a small commission at no extra cost to you. It's a great way to show your support. Thank you!

For the best accommodations, and more tips & tricks when traveling to Morocco, check out these popular articles below:
For more travel tips and tricks, and to learn about the world's most romantic destinations, check out Love Lust or Bust!
This article was written by April Hope.
To learn more about her and her travels throughout Morocco and around the world, click here.
Disclaimer: This post may include affiliate links. If you click one of them, we may receive a small commission at no extra cost to you. It's a great way to show your support. Thank you!