I pride myself on packing light. Call me frugal (okay, call me cheap) but I refuse to pay extra for bags. Unless there's a lovely, incredibly handsome, charming young man who is willing to be a stowaway, I usually manage to stuff whatever I need into a "personal item".
Okay, my personal item is usually a very large purse, but you would be amazed at just how much I can get in there. Mind you, on longer trips, I cheat a bit and take a jacket with tons of pockets and a professional photographer's vest (or a fishing vest which is cheaper) with overstuffed pockets carrying my makeup, electronics, and even my laptop)
But over the years I have learned to bring everything I need with me, (no matter what the climate or how long the trip) in just one bag.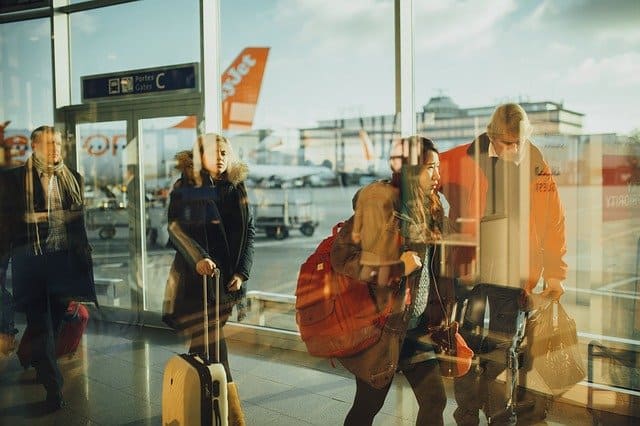 The hoarder in me LOVES to shop, so I know once I get to a place (like The Grand Bazaar in Istanbul, or the souk at Jemma Al Fna in Marrakech,) I'm going to want to fill that sucker up with gorgeous scarves, jewelry, textiles and antiques. Hence, the need to pack light to leave plenty of room for my treasures, or, I bring an extremely lightweight nylon tote if I absolutely must check a bag on the way back.
Whether you're a sister shopping addict or not, hopefully, you'll find these tips helpful.
Not only has my trick helped me to save LOTS of money by not paying extra for bags, (especially when I'm flying on Ryan Air and other dirt cheap flights like WowAir, Norwegian and other budget airlines,) but I also love the freedom that having a small bag gives me.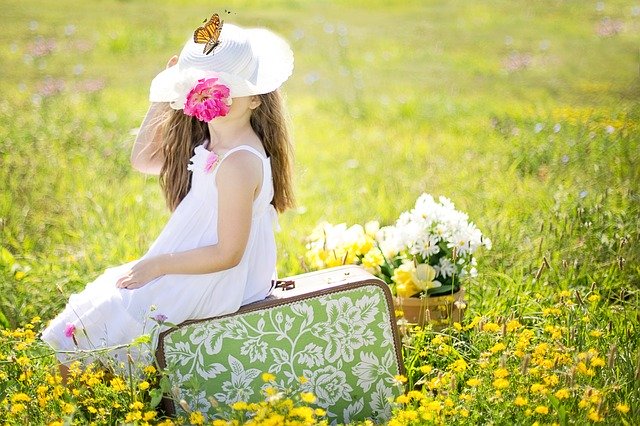 There are so many reasons packing light can make traveling so much easier, helping to make your trip more stress-free.
I love being spontaneous when I travel, never really knowing if I'll fall in love with a country, (or maybe a man, hehe) and miss a flight on purpose and decide to continue exploring. Being able to throw everything into a bag in minutes.
Whatever the case, I've finally been able to come up with an amazing trick to figure out what to pack that lets me look cute and have a few options for the unexpected.
The 5,4,3,2,1 Packing Trick.
You can adjust this trick depending on what your priorities are and what the climate is.
The main combination I use is 5 tops, 4 (dresses or skirts, and one of these is a long sundress I can use for weddings/ fancy events or a hot date), 3 pairs of shoes (1 boots, 1 sandals, 1 pair of heels,) 2 bottoms (1 jeans or jeggings, 1 black leggings), and 1 swimsuit or sweater depending on the weather, but you can switch this around as you like.
I don't count underwear (and perhaps you don't even wear underwear). But I do have a bunch of black sports bras and boyshorts I wear under a light, black jersey skirt that doubles as my bathing suit.
Some of you might prefer only to bring t-shirts and jeans and sneakers when you travel. But for photos (and of course, for flirting with all the lovely boys in a new country) I like to look nice, so I usually bring a few pretty sundresses.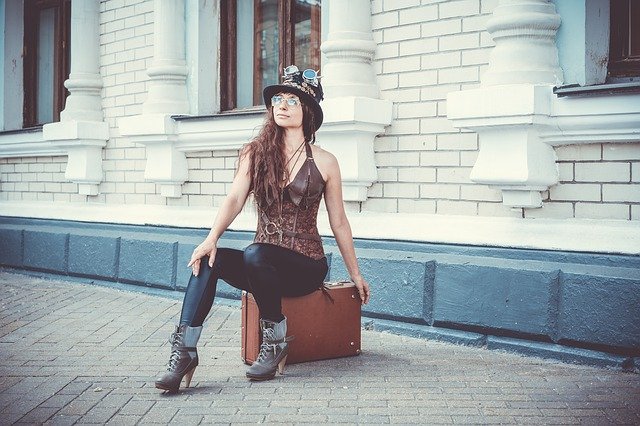 I almost never travel with a coat unless I'm going to be in a place like Morocco for 3-6 months during winter. In that case, I have a lightweight jacket I bring and dress in layers. But rather than sweaters, I LOVE buying colorful scarves when I travel, so I use them when it's chilly.
One of my other tricks is to bring clothes that have wrinkle-free fabrics and to try to stick to one color that is easy to mix and match with. I usually bring mostly black items, then add colorful scarves and accessories. I also bring (or buy) a hat to make the outfit stand out.
For example, I tend to somehow get invited to weddings when I travel. Well, sometimes I invite myself, or strongly hint that I would love to attend and people oblige me, but I always have a long dress that I can wear with flat sandals and a pretty, light-colored scarf during the day, and add heels and some fancy, blinged-out costume jewelry at night for a wedding or engagement party.
Of course, you might not want to bring a gown or fancy dress with you, but since I am a travel writer I do a lot of photoshoots.
I knew I would be going to the famous Blue City, Chefchouen, in Morocco, where the houses and streets are all beautiful shades of blue, so, I took two really pretty, long sundresses with me that were various hues of blue. I was thrilled with the way the photos came out, and I wore the dresses many times during my trip.
Think ahead about the places you'll go and the photos you might want to help you know what to bring. But as long as you stick to the 5,4,3,2,1 formula, you'll always be able to narrow it down to one bag.
Ps, Or you know when your Couchsurfing host, (a gorgeous, very young, very in shape hipster) picks you up from the ferry on a sexy Greek island and forgets to tell you that his place is at the top of a damn mountain and his sexy ass has no car? It's a helluva' lot easier trying to look cute, huffing and puffing behind him when you're just lugging one little bag rather than a few suitcases or a big backpack. Just sayin'.
I would love to know your packing secrets, tips and tricks. Please comment below!