Recently I posted online about receiving unsolicited dick pics and pornographic pictures and videos from men online I'd never met. I posted immediately after receiving the 10th unsolicited dick pic in a week without stopping to reflect on why I was pissed off. A part of me hesitated because my friends and followers all know that I write about sex. The classic "maybe I 'asked' for it victim shaming" almost stopped me from saying anything, from sharing my frustration.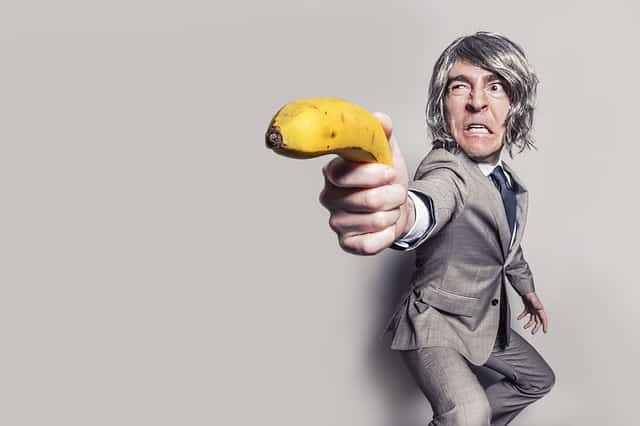 I thought about the times when I've been catcalled walking down the street (the first time when I was 10 and walking past a fire station), and never talking about it because I'd work a short skirt that day, or on days I'd worn shorts and a tank top when the weather was humid. Or the time when I was a kid and I'd been on a date with a boy who ignored my weak attempts at trying to say no because I was too drunk to be coherent.
I was ashamed of what people would say.
Last week when I posted about the photos and porn, one of the men (a nice guy I'd chatted with over the years, but had never met) who had sent a cartoon of a chubby naked woman to let me know he found bigger women attractive let me know he was upset. He claimed that since I'd invited him to check out my blog, I shouldn't be offended by the picture.
It's true that my blog has some racy content on it. My blog is called Love, Lust or Bust, and the tagline is "A guide to romance and travel for those with insatiable wanderlust." I write articles about romantic honeymoon destinations, fairy-tale hotels around the world, and dating sites for travelers.
I also write about sex museums around the world, events like CineKink, a kinky film festival, and how women can stay safe if they're having a foreign fling. I included a picture of me hugging a 10-foot tall statue of a penis at an erotic museum in Amsterdam.
So am I justified in not wanting to receive unsolicited dick pics?
Definitely.
In the same way that just because a woman is married, she can still choose to not have sex with her husband.
In the same way that even if a woman is a prostitute, she has the right to say no.
In the same way that a girl can be making out with a guy after a date, and regardless of whether she's have dressed, or intoxicated, and even if she initially considered becoming intimate with him, if she changes her mind in the middle of fooling around, no means no.
In the same way that whether or not a woman is wearing shorts or a mini-skirt, or even walking around with no bra or panties if she does not want to have sex and a man forces her; it's rape.
No matter what I'm wearing or what I drink or how many men I have sex with, and no matter what I write about, I choose which dicks I want to see, smell, taste or touch, period.
It's annoying, frustrating, and a violation for men to wave their dicks around without permission; whether that dick pops out from under a trenchcoat on the subway, or pops up on my phone. I didn't ask for it, I don't want to look at it. No means no.
I love men. I love dick once in awhile with the right man, in the right situation.
Currently, I'm choosing to be celibate. If people are happy having sex, exploring or having fun, then I'm happy for them, as long as it's mutually consensual. I've been there, done that, and I'm on a whole other level. I'm waiting for something that will fulfill me spiritually, emotionally, and physically. So when I receive pornographic videos, cartoons, and especially, unsolicited dick pics, it feels like rape.
The nonstop onslaught of unsolicited dick pics that women are assaulted with on a daily basis is horrific. Men have no idea if there will be children around, or someone's sick, elderly, grandmother will be sitting beside her when a woman opens her mail. They don't give a damn if a woman writes on a dating profile that she's a Christian, seeking a potential husband to pray with. Or that she's a young virgin choosing to remain celibate until marriage. They don't know because they don't give a damn. They aren't sending dick pics because they believe a woman will suddenly say, "Hey, that's a nice penis. I think I'll give him a blow job". They send dick pics in an attempt to control women. In their minds, this exertion of power makes them feel more dominant and in charge rather than to feel insecure.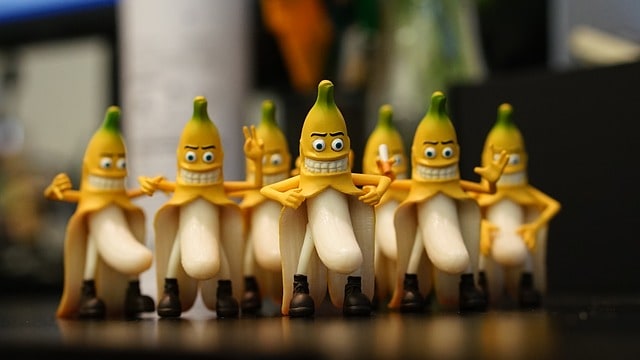 I used to send scathing emails in response to unsolicited dick pics. I would ask men how they would like it if their daughters, sisters, or mothers were sent dick pics from strangers. Sometimes it shocked them into the realization that they'd harassed or offended me. More often than not they were defensive and would reply with abusive messages about how I was too fat, old or ugly for them anyway, and almost always called me a "whore", a "slut", or a "cunt".
When I was feeling really passive-aggressive I would simply send back a picture of a severely disfigured penis covered in blood. Other women I know have sent back bigger, badder, blacker dick picks.
Now, I just delete them and move on. I get way less vulgar photos than I used to, perhaps because I'm older, but more likely because I'm not doing online dating right now. I know that it has nothing to do with how attractive or how young or pretty men find me. It's not about sex, it's about power (or lack of).
If you have more of a sense of humor than I do when it comes to teeny weenies, this article is a hilarious post about ways to respond to unsolicited dick pics.
How do you feel about receiving dick pics? How do you reply when you get unasked for photos or porn?