Balls.
Yup, I said it; balls. Lots of balls.
So if you're a little freaky-deaky and you like golf (and balls), I've got two surprises for you.
First, I found a place for golf nudists to play. Yup, believe it or not, there are a few naturist resorts for golfers who want to play with their balls while butt naked.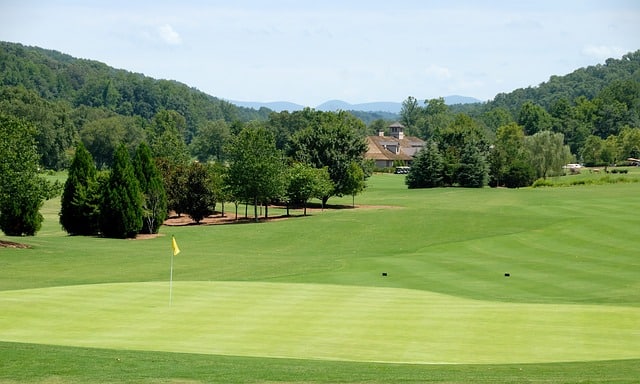 If you love swinging your big, bad club around and showing off your balls in the buff, you should definitely check out these hot spots (only be sure to bring extra sunscreen).
Humpty Doo Golf Club, Australia
The first unique golf course for naked balls is located in northern Australia at the 'Wandering Bears Nude Golf Day' an event hosted at Humpty Doo Golf Club. This annual event is organized by 69-year-old "nude nomad" Bruce Jensen and his wife Julie, who run the "BruJul Nudist Retreat."
This event has gotten rave reviews, especially from people who have been attending for the past five years since it began, allowing naturists the freedom from clothing and restrictions which keep them from focusing on more important things than designer labels; their balls.
Wairau Valley, New Zealand
Apparently nude golf is quite popular now, because the Wairau Valley Golf Course in Wairau Valley, New Zealand has also attracted quite a crowd at their Nude Golf International tournament at the town's nine-hole course. Tourists who sneered at paying extra baggage fees on flights from Australia, Europe, and around New Zealand came to compete and to be impressed by ball-bashers as well as those slinging their impressive clubs around.
The nearby Wai-natur Naturist Park helps to organize the event, and offers camping and accommodations on their five acres of beautiful gardens and woods. Amenities include a pretty decent heated swimming pool, spa, sauna and all the typical amenities of a camping ground, but with a lovely twist. since it was so well received you just might be able to partake if this becomes an annual event, so check their website for more info.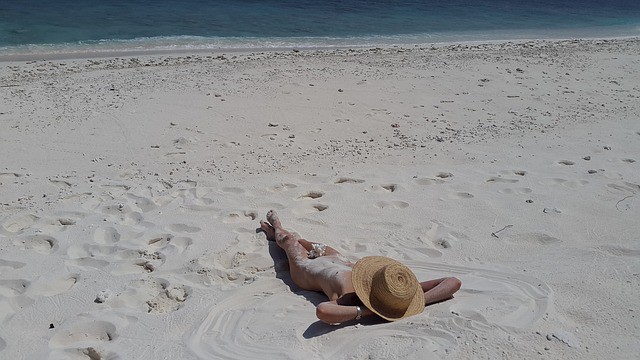 While most naturist resorts and events are clothing optional, its "nudes, not prudes" at this fancy French golf course where clothes are not optional; they're banned, at least for those actually strolling across the lawn. If you wanna' play, you gotta' pay; not only the admission fee, but by stripping down to your birthday suit.
La Jenny Naturist Course is located in Western France and is the only golf course in the world where nudity is mandatory. No wimpy-skimpy sight-seers allowed to come and stare unless they're brave enough to be in the buff.
There are plenty of naturist resorts and gated communities to choose from in Florida, but if you want to play with naked balls, (or play with balls naked), head to Cypress Cove.
Golfing here is for guests only at Cypress Cove, but you'll love this resort. Clubs, tees and balls are provided for players who don't have their own equipment. All skill levels are welcome, even if you've never golfed before, so its a great game for novices who want to practice being "swingers" and are ready to move those hips around.
For my second surprise, once you arrive at your chosen nekkid golf game, why not show off your balls by starting your game with this impressive, unique, gift item that we're giving away to one lucky reader?
Love lust or bust is having a fantastic, super sexy sweepstakes for our loyal fans. The prize? A gorgeous Playable Golf Ball & Tee Set which is dipped in 24 Karat Gold ($59 value) by Eternity Rose, a company that sells lovely, unique gifts for couples, like gold dipped roses, etcetera. Hmm…too bad Lorraina Bobbit didn't know about this company back in the day. Memories and shit. Make sure you check out Eternity Rose in time for the holidays for one of a kind gifts you won't find anywhere else.
To enter our sexy sweepstakes to win the fabulous gold dipped ball and tee set, see our details & official rules* below!
Be sure to subscribe to our super sexy VIP exclusive email list.
Like Love Lust or Bust on Facebook/ Instagram.
Leave the comment, "I love naked balls!"
And please share this article on social.
The gold golf ball and tee set is presented in a black velvet pouch within a small black gift box, so if you have a lover with a passion for golf, not only is this the perfect gift, it might inspire you to plan your next nudist vacation.
Be sure to enter our super sexy Naked Gold Ball & Tee Set sweepstakes!
SUPER SEXY SWEEPSTAKES OFFICIAL RULES:
No purchase necessary
No clothing necessary. In fact, the less clothing you wear while entering, the better your chances of winning. (Ok, that's not true, I just love the thought of our badass readers being naked while leaving the comment "I love naked balls" on social media butt nekkid!)
Eligibility requirements – you must be 21 or older and live within the U.S.
October 1 to October 31, 2019 (Deadline is by midnight 10/31/19)
The number of eligible entries received determine the odds of winning.
Prize is a gorgeous Playable Golf Ball & Tee Set which is dipped in 24 Karat Gold ($59 value).
If the prize is forfeited or unclaimed we will select another winner after 30 days.
Winner is responsible for paying any taxes related to the prize.
Love Lust or Bust has has the right to obtain and publicize the winners name and photo.
So, where are you going on your next vacation, and will you forget the packing and bypass the bikini for a vacay in the buff?
Let us know in the comments below; where's your favorite place to place golf or run around nekkid?