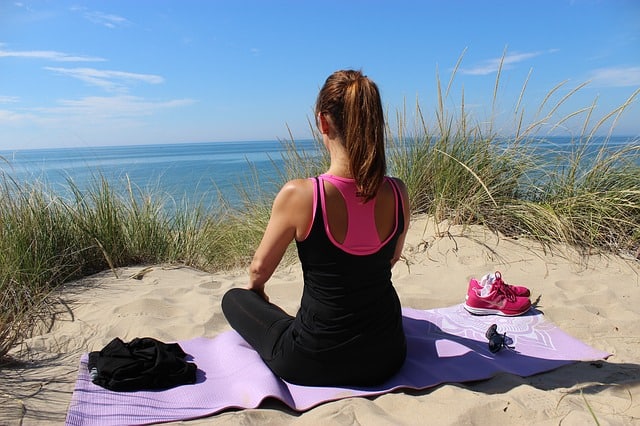 I cannot understand people who don't like to travel. I have friends who don't have children, they make great money, they're single and every year they take a "staycation" rather than to explore someplace new. I don't get it! I think everyone should travel as often as possible. But, there are times when I think people should put travel plans on hold.
I don't think not having much money should ever be an excuse to not go someplace you're dying to visit. There are now thousands of bloggers giving great tips on how to make and save money for travel and advice on how to do it as cheaply as possible. Hell, I've even traveled when I was broke. I don't mean "Lonely Planet's $50 a day" type of broke, but on a "Where Can I find a Place to Sleep for $1.00 a Day?" type of budget. So money should not be a reason to stop someone with wanderlust.
However, I have put all travel plans on hold.
Yes, even me, a travel blogger with a serious wanderlust addiction should sometimes not travel.
This was not an easy decision to make. It's frustrating to see dirt cheap flights, to have friends begging to watch my dog and house sit for free, and to have a few extra bucks in the bank and to have to admit that now is not the time. But I know I'm making the right decision.
I just got back from island hopping in Newport, RI with an editor I love dearly after hanging out with her in Amsterdam last month. Before heading to Amsterdam I visited Berlin, Athens, Rome, and a bunch of other European countries I'd never been to before as well as returning to one of my favorite cities in the world; Paris. And before Europe, I fell in love with Morocco (and made a new best friend while I was there!) so I have been traveling extensively.
But to be honest, I probably should have put all of those trips on hold.
Since I returned I have been meditating and praying asking The Creator for guidance, and after making the decision to stay put for awhile in order to work on a few things.
I got confirmation that I'd made the right choice from a funny place.
I saw a video by Andy, the Hobo Traveler this morning about "How to Prepare for Travel 10 Years from Now" where he summarizes some of the very things that have caused me to put traveling on hold right now. It's embarrassing to admit how right on point he is.
I'd expected him to say, "Save up x amount of money," or "Live in x country where it's cheap", or to follow Valerie Stimac's amazing new blog, SpaceTourism and to learn how to pack for a trip to Mars.
But no, Andy's top tips focus on getting your body, your mind, and your spirituality on point.
I couldn't agree more.
I lived in India when I was 250 pounds. It was that time that several encounters with an "untouchable", a dirty, homeless, drug-addicted ex-pat with a horrific life-story, made me come to the realization that he and I were no different. I had a place to stay and I'd never done drugs, but I was indeed an addict; with food. And although I returned to NY and lost 120 pounds, an accident on my moped was the catalyst for me to gain much of that weight back again. Recently, I've had to admit that "thin is not well" and that I need to not only shed the weight but this time I want to replace that obsession with food for a Higher Power (that I call "The Creator").
I lived in Jamaica when I was thin, eating mostly raw foods or at vegan restaurants and walking more than 10 miles a day. You couldn't tell me shit; I looked better than I ever had, (even though I was in my 40's) and I was living in paradise. But because of a love addiction, I was almost murdered by a partner who I'd thought was an incredibly kind, sweet, quiet, shy man. It was one of the few times I had put myself in danger when I traveled abroad, and I learned quite a few valuable lessons from my stupidity. However, that experience helped me to find yet another 12 step program to work through my issues in order to learn how to have a healthy relationship with a man, and myself.
I lived in Egypt while trying to survive on a really low budget and a really huge spending addiction. From the markets of Khan el Khalili in Cairo to the medina in Marrakesh and the vintage shops at the Paris flea markets, I have been like one of the Walking Dead, wandering for hours and hours drooling over antiques and Bedouin carpets and camel whips, wishing I could buy so many of the exquisite items I saw, ignoring the fact that I hadn't paid my rent back home in several months.
All of these travel experiences have been amazing, yet life-altering. It's such a cliche for people to travel to India or Tibet and to search for God. I didn't realize that I, too, had done exactly that. I admit, I did stop in Osho's Ashram, but only because I'd heard that the people there have silent orgies and honestly, I just wanted a peek. I was highly disappointed. But travel does change you, and I saw that instead of being judgmental and disgusted by a stranger approaching me for drugs or sex or money, to see how I might be able to identify in some ways and to focus on what I need to change in me to be better prepared to travel the world.
After many years in recovery through therapy and 12 step programs, I'm in a much better place. I pay my bills (mostly) on time, I have an office where I work on my blog every day (and I'm starting a second blog!), I've been celibate for almost 7 years after ending a relationship with a healthy, sweet, wonderful man who just wasn't the right soul mate for me, and I'm open to meeting someone special again someday.
And today, I am back in a challenging but pretty awesome 12 step program for food and the rest of the weight is melting away pretty quickly.
But this time I'm praying and meditating each morning, I have a sponsor that I speak to before the sun rises, and I go to meetings with other successful, recovering food addicts who support me. I eat healthily, I'm taking care of myself, and well…I'm nicer. I can be a real asshole when I'm in the food, at least when I eat flour and sugar. I strive to be the best person I can be and to have integrity when I'm in recovery.
It's tough not being able to travel. But I need to remember this was a choice I've made, and it's the right one. Because when I do travel again, I want to be able to focus on the history and the people and celebrations and the culture; not the food, the shopping, or hoping I'll meet my future husband. I want to enjoy the beauty and the soul of a place and immerse myself in it, as well as to give something rather than to simply take like so many tourists (as have I) selfishly have done. But luckily, I have literally hundreds of stories and articles and tips and advice about the places I have visited over the past year, and over the past 20 years, to share with you! I'm going to get to work at writing new blog posts right now, so stay tuned.
Have you ever struggled with a food or sex or love (or any) addiction? How has your addiction impacted your travels? Please share your strength, hope, and recovery in the comments below, below or submit it anonymously for us to publish on the site.