Looks like all of the ultra-luxurious, 5-star, glamping experiences in The Sahara I have been dreaming of, where I lie under the stars, imagining myself as an uber-wealthy socialite getting away from it all to be pampered and wined and dined by the fanciest French Moroccan chefs are going to have to wait yet another month, and perhaps longer.
And this sudden realization, after hearing the news 2 days ago, is bringing out the asshole in me.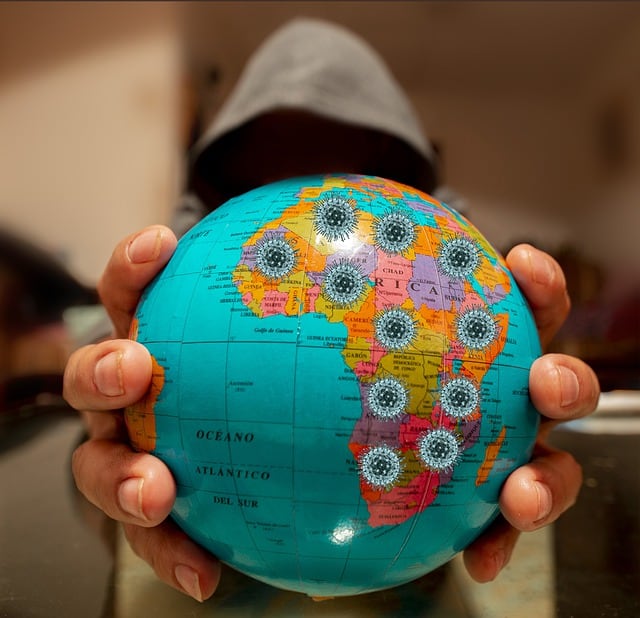 While the world is suffering from rapidly increasing numbers of those contracting the virus, I have been here in Morocco, "stuck" in the most exotic North African country feeling somewhat safe and protected, (almost invincible in my arrogance and delusion, perhaps a result of my being a cocky, ethnocentric New Yorker).
But the numbers don't lie.
I have been much safer here, thanks to the swift, bold actions of the constitutional monarchy taking control in a brilliant, bold, and loving way.
No wonder some Moroccans are so patriotic. The usual politics aside, in this situation, I (and many of my fellow stranded Americans, Europeans and other temporary ex-pats (whether willing or not) here seem to voice the same sentiment. Yes, we are struggling and there are many challenges being stuck in a foreign country.
But damn, this government handled shit quick, and right.
I was stunned when Moroccans explained to me the shouting I'd first heard as cars periodically moved through the streets, giving commands that sounded much more like guidance from a stern but loving parent.
I could hear the voices blaring from loudspeakers tied or welded from rooftops of cars as officials drove through the streets. They were urging everyone to listen and to understand just how much their King, Mohammed VI cares about them.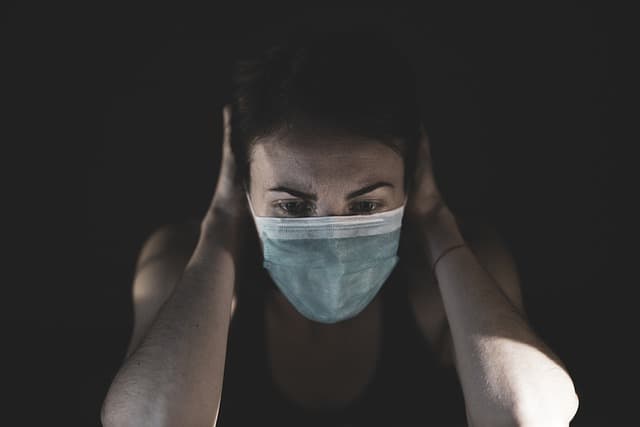 Locals explained to me that their king was reassuring people, letting him know that the lockdown was to protect them. They also said that he wanted them to know of his love for his people, and these strict measures were to keep them safe from harm.
The messengers coming from the speakers were pleading with residents to not only stay home, but urgently stressed the importance of personal hygiene and washing their hands properly, and most importantly, to take care of their loved ones and their neighbors who may need help.
To be honest, these messages helped so much as I settled into what I'd expected to be a one month challenge, not only to survive financially with money I had expected to last one or two weeks as I lounged around exploring luxury camps where my food was mostly included and my funds would go of course, straight to the shops in the souks and markets of Jemma al Fna, Essaouira, Fez, and other cities, and of course one of my favorite places to wander; Bab el Khamis, the flea market in Marrakech.
I could manage this.
Not only did I have plenty to do on my websites, especially the newly launched Wanderlusty Tours, but I was also working on an exciting book project.
One month, no matter where I was (and why not at a luxury hotel with a spa/ hammam in Morocco?) would be perfect for me to focus on work.
But that's not exactly how shit went down.
Not only did the owner of the tour company who had arranged this trip for me completely disappear without the pre-arranged reimbursement for my flight and accommodations at a riad in Marrakech, but all hotels were suddenly, immediately forced to close down. I could not even stay at my favorite budget hotel I often use as a backup in between the riads and camps I collaborated with.
I ended up in a small village about an hour from Marrakech. I had no time to find an alternative along my favorite beaches of Essaouira or the small, sleepy, hippy surf town of Taghazhoute, or to go straight to Rabat, the place I'd planned to visit after the Sahara.
But I like to believe that one of the reasons I've been able to travel to as many places as I have is because I'm a tough New Yorker, and we're survivors. We can adapt and move with ease in and out of rough situations like a Navy SEAL.
I've stayed in a Rastafarian cave commune deep in the mountains of Kingston, Jamaica, at a Bedouin gypsy camp at the base of Mount Sinai, and at a naturist resort with 2,000 naked senior citizens in Tampa, Florida. I could do this for a month.
My countdown began, and things were tough, but slowly I adapted.
I was able to get permission to walk to the two small local shops.
I found out that they do have farmers bringing fresh produce once a week.
The owner of the house put in a western toilet so I didn't have to shit in a hole.
And when my friend I had been traveling with, the friend who said many times during the first week, "As long as we have each other, we can get through this, together. I'll never leave you!" suddenly left to go stay with her friend at his luxury villa in the city, leaving me alone in the village, I was ok. At least now I would not have to listen to her (legitimate) complaints, and I would be able to focus on work without distractions.
I told myself just three more weeks. Only 2 more weeks. Okay, one more week.
I called various owners of the luxury camps and riads, and arranged for accommodations and collaborations for April and May.
I sifted through hundreds of private messages on Facebook from men who insisted they wanted to collaborate, only to weed through the requests for my photos, comments of how beautiful I was, questions about whether I was from America (can you say, green card?") and of course, the odd penis pics here and there. (And I say odd for a reason.)
Eventually, I chose one or two who were professional and successful, and after pouring through their TripAdvisor reviews and discussing our expectations, we agreed to work together.
Only 3 more days.
Then I heard the news. The Moroccan government decided to continue the state of emergency another month. Security would be increased, no one was allowed outside except for food, medical reasons, or in an extreme emergency, and every person must be wearing a mask, until May 20.
I sobbed.
My initial reaction was pretty self-centered. I panicked, my brain trying to formulate a plan where I could maybe pretend to have an emergency that would take me to Essaouira where I could meet up with a few other ex-pats who were sheltering in place near the beach.
Or maybe I could lie and get a fake document saying I was going on one of the US governments fake flights to get citizens stuck abroad to London, and possible to the U.S.; a flight that even if you could get a seat on it, you were going to have to cough up a shitload of money, enough money that would get me between 3-5 round trip flights to Morocco during normal times.
But if I could get this permission slip, I could show the police, but end up in Rabat at a friend's place, not far from the ocean, and near many supermarkets and a hospital.
But let me tell you why this pouting princess reconsidered her priorities soon after the Moroccan government extended the state of emergency lockdown from April 20 to one month later; May 20. Maybe.
All I could think about was how to get somewhere comfortable and luxurious and pretty. A beach or a garden or even a rooftop terrace where I could lie in the sun would be so lovely.
I made phone calls, cried, and shared my stress and frustration with friends. I racked my brain to come up with a plan. I was pissed and frustrated and angry. I had worked on my website for five years, and finally, my hard work was paying off and I had so many people wanting to work with me, but I was stuck in a small village with the basic necessities.
I thought about the struggles of living in the village, and I reluctantly had to admit, it wasn't so bad.
But, I would need to shop for essentials like toilet paper and tomatoes at the tiny corner shop, one of only two in this quiet village community, and I wouldn't be able to get fancy gourmet cheeses or toffee flavored Stevia, or fresh strawberries. I wouldn't be able to go to the salon to get my hair and nails done or go to a spa. I wouldn't be able to get sushi!
I wouldn't be able to sip cappuccino at Cafe du France in Jemaa al Fna and look at all the cute boys as they walked by.
Boohoo, poor me.
Was I crying about the rapidly rising numbers of people who were ill or of the fatalities in the world? Or about the financial devastation this was causing huge companies, as well as individuals? Was I thinking about the millions of homeless people and how difficult it would be for them to be able to adhere to social distancing?
No.
No, I was thinking of all of the hours I'd spent pouring over photos and emails that have been sent to me over the past few months by owners and managers of luxury tour companies, riads, hotels and of course, those charming and incredibly romantic desert camps.
I've been salivating over each and everyone, eager to see for myself whether they live up to their hype.
I've read hundreds of Trip-Advisor reviews, checked out websites, lusted after photos, and spent hours texting and chatting offline with many of the people who plan all year long for their VIP, extra special clients, often the rich and famous celebrities who absolutely love coming to Morocco, their first choose from so many countries in the world where lavish 5, 6 even 7-star accommodations and tour guides await, luring them with the most exquisite food, activities, and hotel rooms that would tempt the even the most spoiled Dubai princesses, used to affluence and the highest levels of service and hospitality in the world.
But, they choose Morocco.
Why? Oh, there are so many reasons the rich and famous come here, and why they'll continue to come once the pandemic ends.
The wealthy class expects to be treated with the highest level of service and elegance, the ultimate treatment usually afforded the upper-crust, the most privileged, the nobility and the richest of the world.
There are so many reasons people fall in love with Morocco the minute they step off the plane.
From the history and culture to the cosmopolitan, chic nightclubs, to the stunning sunsets (yes, I know every single blogger and travel writer uses this cliche about whichever sunset they're describing, but trust me; you've got to see it for yourself and I dare you to try to come up with another adjective to describe it), Morocco has something for everyone.
Tearfully I shut down my laptop and wondered if maybe my fantasies might still come true, if only in my dreams.
I looked at the flickering light as I shut down my computer and sniffled once again.
This petulant, pouting little princess was immersed in self-pity, wanting to wallow in it awhile longer.
I pulled the covers up to my chin in an effort to ease my pain and give myself a bit of comfort, and a moment later, I heard the call to prayer.
The muezzin from the nearby mosque sang out the azan, or call to prayer, five times a day. His calls echoed through my window as I crept under the blanket, his voice holding me as I lie there in frustration and annoyance at my interrupted plan of indulgence. But as I listened, my shoulders fell, my limbs sank deeper onto the mattress, and my heart began to melt. Soon, I drifted off to sleep.
When I woke the next morning, I didn't immediately go to the kitchen to put on a pot of coffee. My usual morning ritual consisted of breakfast and responding to emails, but this morning, I sat there in bed a bit longer.
Instead, I began to meditate.
Meditating is something I used to do for 30 minutes each day when home in NYC, and I rarely miss a day.
Sadly, I'd gotten out of my usual routine, and it shows. My selfishness (stemming from fear) causes me to be less generous, patient, giving, kind.
But this morning it felt wonderful to pray and call on The Creator to guide me, to reassure me as I took a deep breath and sat quietly.
It didn't take long for me to reconsider at my current situation, and to admit to myself that I am in a damn sweet position.
I may not be able to visit the luxury accommodations and tours I've been planning to for at least another month, but I am extremely lucky to be here, poised and ready to take advantage of the time here.
Never (at least for a long time) has this stunning country been so free of tourists, this close to its natural state where you can see the beaches and mountains and villages below.
I wondered if I might be able to get some amazing photos once we are able to move around. I would also be one of the first visitors in months, so I would be able to have the complete, full attention of the staff and managers of each of the places I will visit.
Perhaps I would be treated as Winston Churchill was when he was the frequent guest of La Mamounia, voted one of the finest hotels in the world.
In any case, I feel much calmer today as I type, getting back into my routine, researching, writing, and planning the days ahead.
I will include daily meditation and prayer in my daily schedule before work, emails, or calls. I will go to God first. I will pray five times a day, not to be more Muslim-like, but to feel closer to God.
And I will be grateful for the fresh vegetables and fruits, although limited, but enough.
Perhaps I might fast during Ramadan.
No, that's not gonna' happen. It's a nice thought, but nah.
The good news is that because the Moroccan government is taking this global pandemic as serious as the rest of the world should be, I will remain safe and healthy and able to do my job in the best way possible so that when this is over, and things are back to "normal" (or as close to possible), I can let you lovely, loyal readers know exactly which places are the creme de la creme, the finest of the fine.
And I can probably get you a discount as well.
For now, you all know the drill;
Stay home. Wash your hands. Keep your distance. Wear a mask.
And plan your next vacation.
Stay tuned for articles and reviews of the most romantic, delightful, decadent places I highly recommend for you on your next vacation getaway.
Have you been to Morocco?
Do you have a favorite hotel, riad or desert camp? What about a famous tour guide or company? Let us know in the comments below!

For the best accommodations, and more tips & tricks when traveling to Morocco, check out these popular articles below:
For more travel tips and tricks, and to learn about the world's most romantic destinations, check out Love Lust or Bust!
This article was written by April Hope.
To learn more about her and her travels throughout Morocco and around the world, click here.