When I dream of romantic destinations I'd like to visit one day, I usually fantasize about lying on a beach in the caribbean with my hot honey lying beside me, or maybe going on a camel trek to the Sahara where we can dance under the stars as we dance to the hypnotic beats of Ganaouwan drummers.
But I had no idea that one of the most exciting, romantic experiences a traveler can have involves wildebeests.
No, I don't mean wild beasts, like the two-legged kind who often approach me as I explore the world as a solo female traveler.
I mean a trip to Tanzania, where you can witness the thrilling wildebeest migration, and to experience a rich, cultural experience with Augustine's Adventure in Africa (AA Africa).
For another 15 Damn Good Reasons to Visit Tanzania, click here. And check out the Tanzania Photo Gallery here.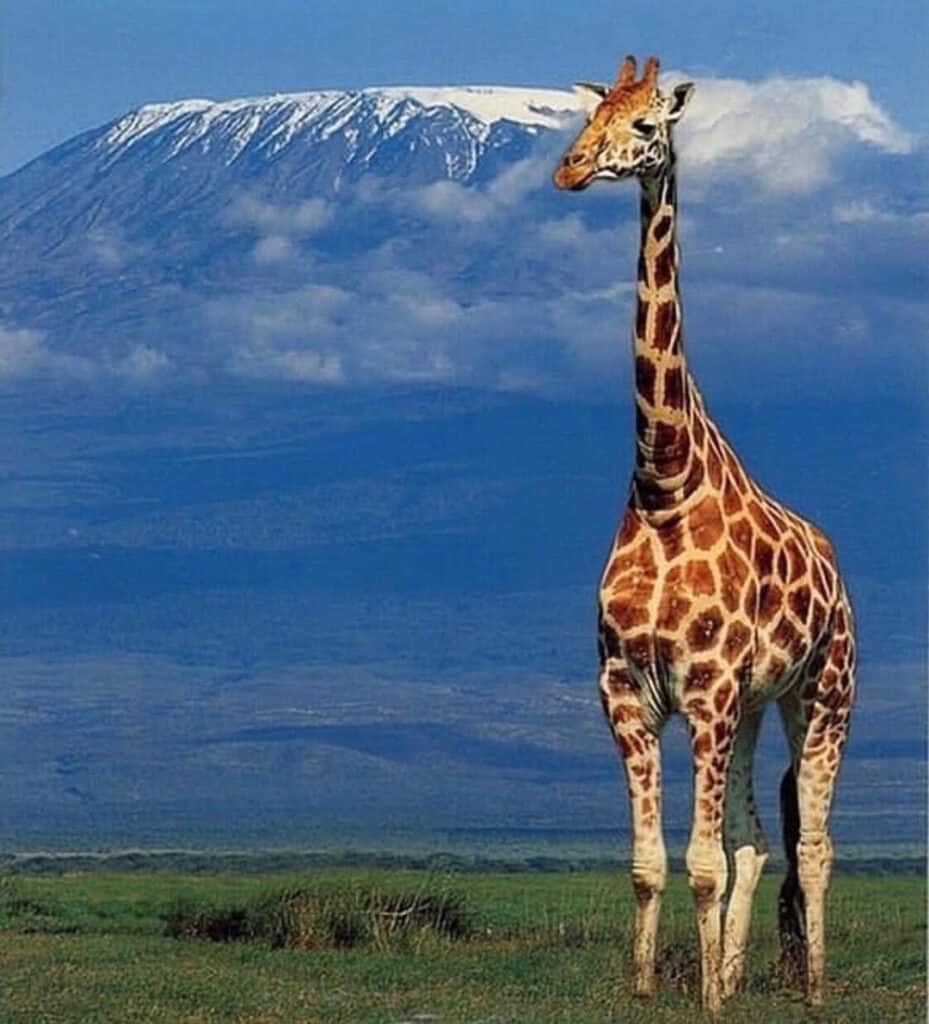 From a young age, I would watch movies like The African Queen, Road to Zanzibar, Hatari!, Born Free, and Out of Africa. I fell in love with the stunning landscapes and the beauty of the animals and would dream of one day visiting Tanzania and going on a safari.
Whether you're a solo female traveler, or you're a couple looking for an exciting adventure, or you're seeking the most unforgettable destination wedding or honeymoon, a trip to Tanzania might be the perfect place for you.
One of the most sought-after experiences for travelers who love adventure is not simply to go on a safari, but to witness the Great Migration, which occurs annually when more than two million of these wild creatures arrive from Tanzania's Serengeti in search of water and to graze the land, lush and fertile after the rainfall.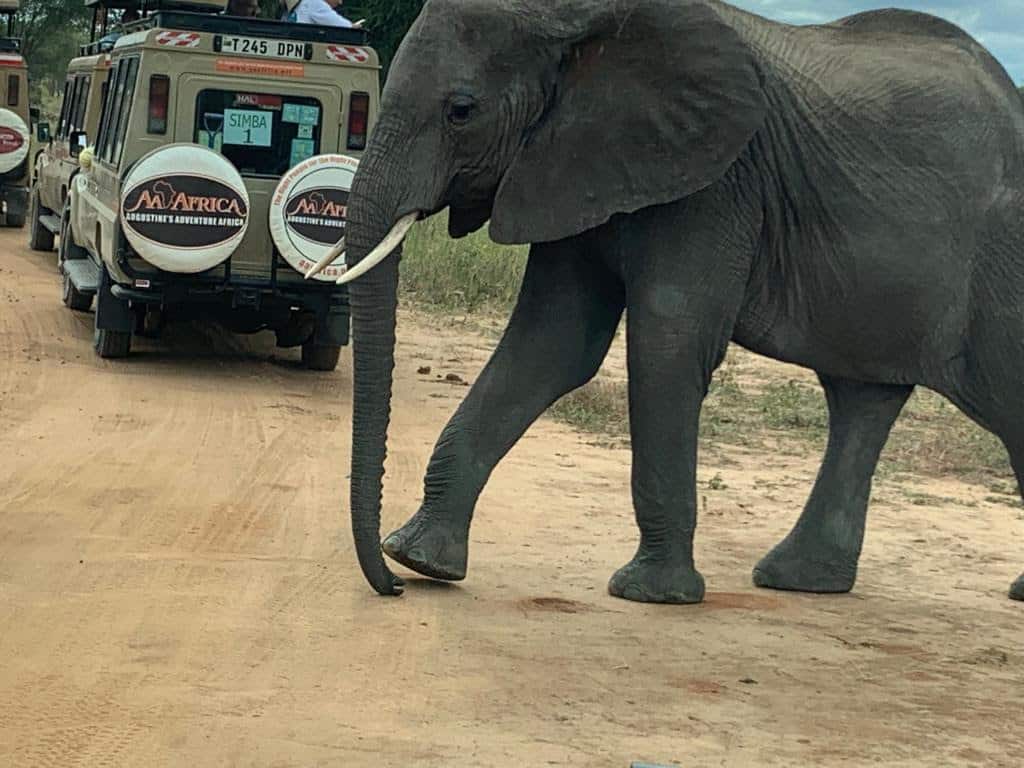 Augustine, the founder of AA Africa, answered my questions about what exactly the great Wildebeest migration is and why this should be your next trip.
Augustine has given lectures to many zoological organizations in the U.S. and around the world, has been called the one of the best among tour guides in Tanzania due to his extensive knowledgeable about the country's wildlife, culture, and history.
Journalists, influencers, travel shows, tourism boards, and travel agents rate Augustine's Adventure Africa as the absolute best in Tanzania. Every single review of AA Africa on Tripadvisor is 5-stars.
I'm sure your years of extensive knowledge and experience as a guide is a huge reason, but why do you think AA Africa has become one of the highest recommended tour companies in your country on Tripadvisor and around the world?
1. We customize all our safaris and run them privately hence we give our clients a chance to do what fits their desire, interest, time of travel, number of days to be on safari and more importantly, a package that is designed to fit their budget and we run it privately ( we do not sell the seats like a lot of big suppliers).
2. All our privately run safaris are designed to follow the great wildebeest migration. Most big suppliers don't do this.
3. We immerse our clients into the African Culture and traditions through visiting villages, schools, local farmers market etc., and most big suppliers don't do this, either.
4. We include some hiking or nature walks opportunities for them to explore nature on foot and see what they can't experience on a normal game drive.
5. Most of our safari groups are led by professional Naturalists guides who provide educational lectures during the trip.
6. For our active travelers, we include walking safaris in some of the National parks, this include day hike to the first camp in Mt. Kilimanjaro for those who are interested and they have time.
7. We take care of special interests clients/ groups such as bird watchers, mountain climbing, professional photographers, school groups etc.
8. Prompt communication with our clients when working on customizing their itineraries.
9. Our ability to select very fine accommodations regardless of the level of the respective Lodges and safari camps.
10. We are open and courageous when we advise our clients about the itineraries that fit their need.
11.While 75% of our clients do the luxury option, we are open to cater for other budgets, but we provide the same experience on other components of their adventure safaris.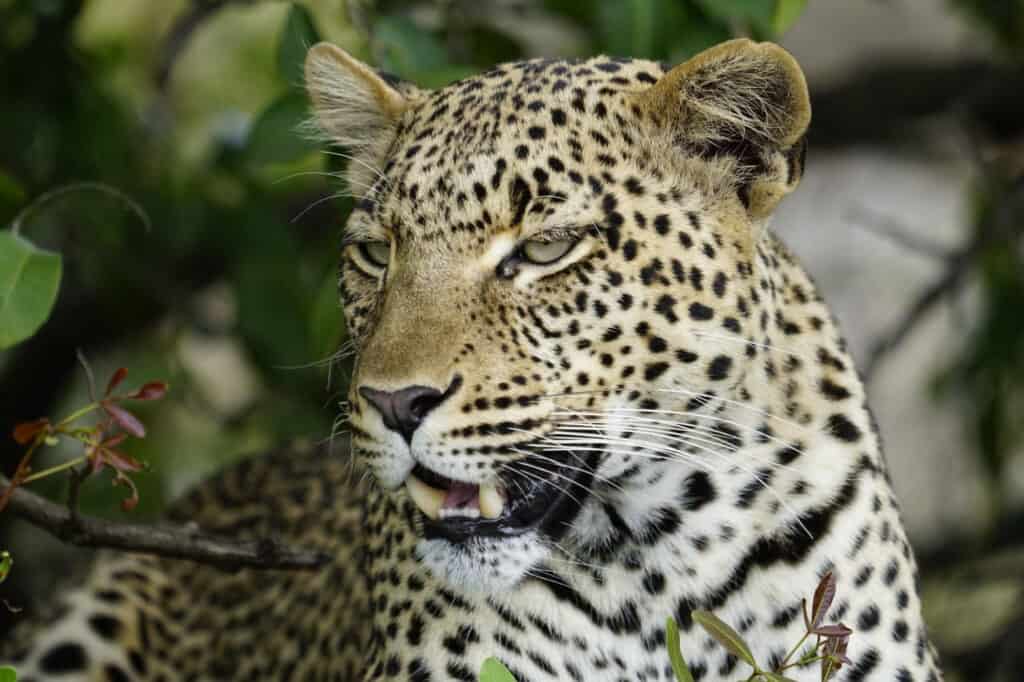 Please can you tell me about The Great Migration and why this is such an exciting adventure for couples, (or solo-female travelers) to experience?
Great wildebeest migration is the movement of massive herds of ungulates in the Serengeti-Mara ecosystem in Tanzania. These ungulates include; 1.5 million wildebeest, 600 thousand zebras, and at least 400 thousand Thomson gazelles and Cape Elands who move in search of water and green grass.
They cover approximately 1000 miles annually. Clients enjoy seeing this unique movement especially as they cross Mara river in northern Serengeti during August-October, or when they give birth in February- March whereby within 4-6 weeks time 1/4 million calves are born.
It is very interesting to see long lines of the marching wildebeest or big herds of wildebeest, scattered while grazing in the Serengeti plains.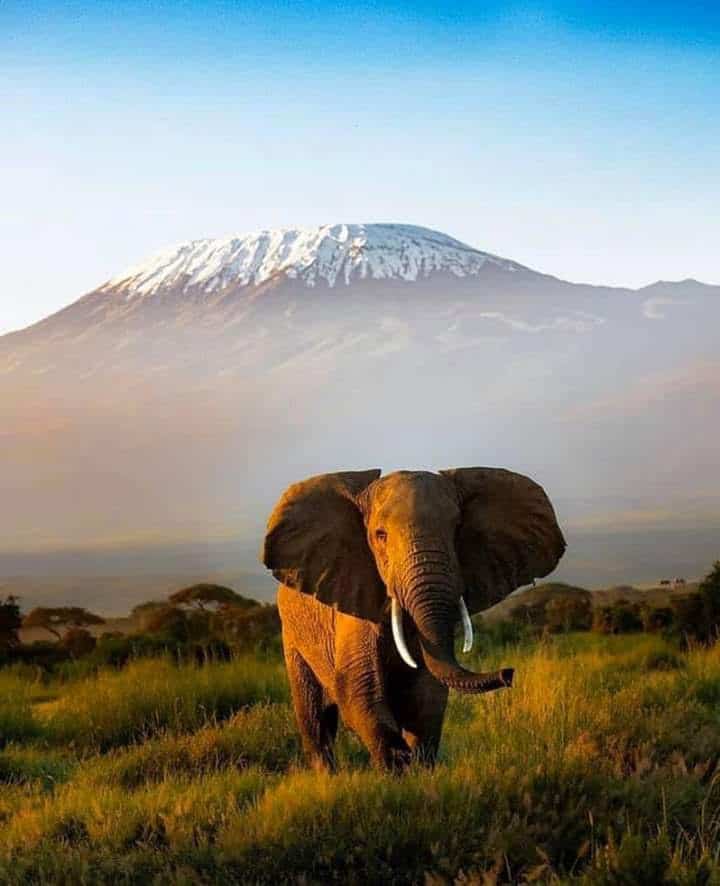 When does it occur, and when is the best time to go?
Great wildebeest migration is an ongoing movement through the year; in November-December the herds are in central and western Serengeti, January-March, the herds are in the south east Serengeti, June-July, they are between central and Western Serengeti, August- October they are in northern Serengeti, and some of the herd crosses to Masai Mara in Kenya.
So any time of the year is a great time to see this fascinating movement, except during April and May when it rains heavily. If clients want to see the herds crossing Mara River then they need to be here during the August- October time frame. Calving season is February- March.
Where can I see the Great Migration?
In the Serengeti- Mara ecosystem of Tanzania.
Why do the herds migrate?
Wildebeest, Zebras, Thomson gazelles and cape elands are water dependent so they have to follow the localized rain pattern in the Serengeti-Mara ecosystems in search of water and green grass.
What else can I expect to see?
Lots of carnivores such as; lions, leopards, cheetahs, hyenas, and jackals, as well as herbivores; elephants, giraffes, buffaloes, varieties of antelopes, and diverse bird life. And of course, the beautiful landscape where you will experience the lifestyle of the Tanzania people.
When is the best time to see the Great Migration?
It depends on whether you want to see them crossing Mara River or when they are giving birth.
How far in advance should I book?
Booking one year ahead of time gives you a much better choice of accommodations. Six months is okay but you will be limited on the accommodations choices. We take bookings of up to one month before arrival date but that will depend on what accommodations are available at the time you are placing your booking.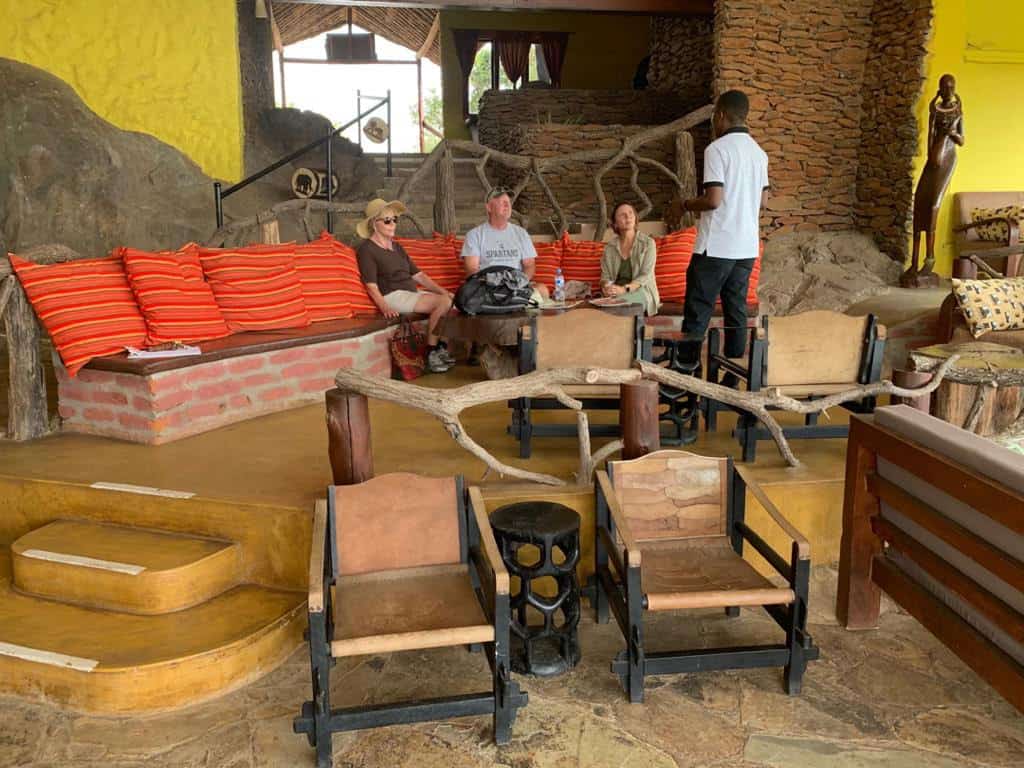 What type of accommodations are there?
Lodges. tented lodges, semi-permanent tented camps, or hotels in Arusha in the downtown area. The accommodations range from 3-5 stars.
Are the tents at the camps really basic and standard, and do you have to "rough it" in the wilderness, or are there more luxury options available?
There are 3-5 stars Tented Camps, so it really depends on what the client's options and budget is.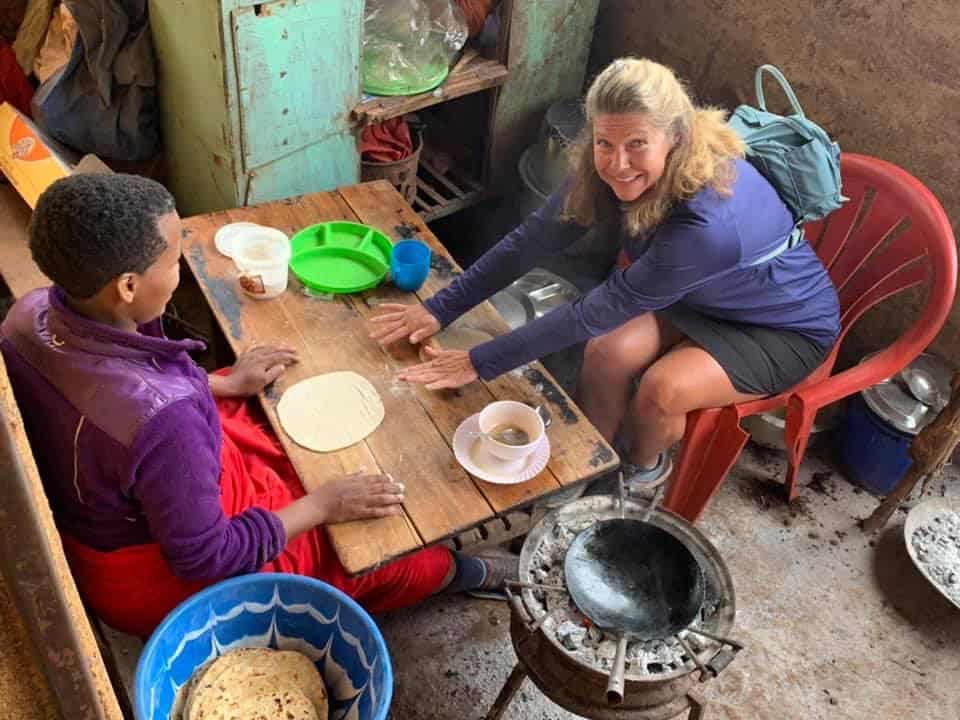 Is there WiFi and will I be able to charge my phone and electronic items?
Yes, most accommodations facilities do have WiFi and each one of them will have either electricity or generators and solar power, so you can charge your cameras or phones at anytime.
What are the tents like, and what if you're not into camping but prefer having lots of amenities and traveling in comfort?
All options, 3-5 stars accommodations are available, so it really depends what you want to do and your budget.
Is Treehouse Camping possible?
There is one tented lodge with rooms in tree houses. It is a 5-star faculty, but available only in Tarangire National Park.
What are the options for solo female travelers and is there a single supplement?
Yes, single room supplement are charged in all facilities, however, to cut costs solo travelers are advised to find a friend to travel with.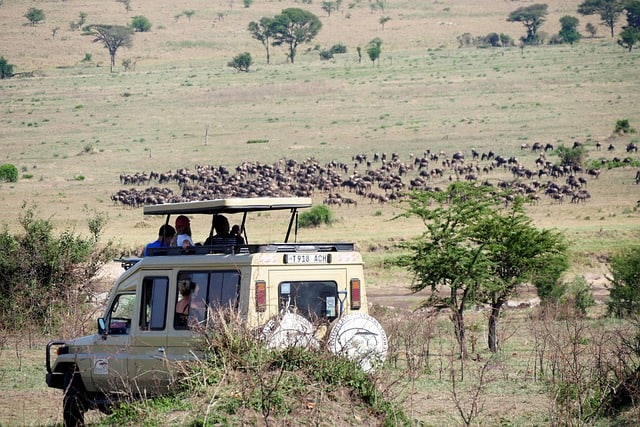 How dangerous is it, and how do you and your team make sure we are kept safe?
It is not dangerous at all as you are doing your game viewing in the top quality Toyota Land cruises with pop up roofs. At the lodges and camps there are security guards. Clients are always asked to follow the rules and stay in their rooms at night as safari lodges and camps in the National parks are not fenced, but animals will not come to attack them in their rooms.
What are some of the highlights of the excursion?
Seeing all the interesting wildlife and their behavior, which is great for getting excellent photos, but also learning the general ecology of these fauna and flora. And of course, witnessing the great wildebeest migration, particularly the rare cats such as leopards and cheetahs, and the endangered species such as rhinos.
How many days are best, and what if my vacation time is limited?
If you are flying 10,000 Kilometers from the USA to Tanzania, we advise you to choose a package that will enable you have the best pacing for the National Park you'll visit. Some of them are further apart, so a good pacing itinerary will be 10- 12 Nights. If you have less time, then you can do 8-9 nights. If you can only do a short trip, 6-7 nights will be the last option.
It has to be noted that, the less the number of days, the poor the pacing and hence there will be several one night stays in a National park.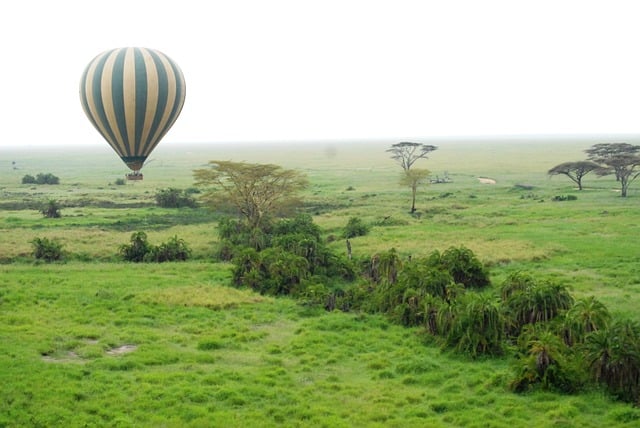 When I think of romance, I think of sunsets on a beach, rose petal baths at fancy spas, couple's massages, and private dinners under a sky filled with stars. Can a safari be a different kind of fairy-tale filled with romantic things to do? Is it possible to also go on a hot air balloon ride, or experience other romantic activities?
A safari is of course, adventure travel, but we can make it romantic by organizing private Bush lunches, breakfast or even dinners, but for an added cost. However, we recommend that our clients visit Zanzibar after they are done with their safari.
In Zanzibar you will have a wonderful beach experience, which is quite romantic, and more vacation, less adventure. Yes, a balloon safari is very interesting and it can be done in Serengeti National Park.
Are there beaches or swimming pools, and what types of water sports can you enjoy there?
Most 3.5-5 stars Safari accommodations do have swimming pools for clients to use. In Zanzibar clients can enjoy snorkeling and scuba diving, and other water spots.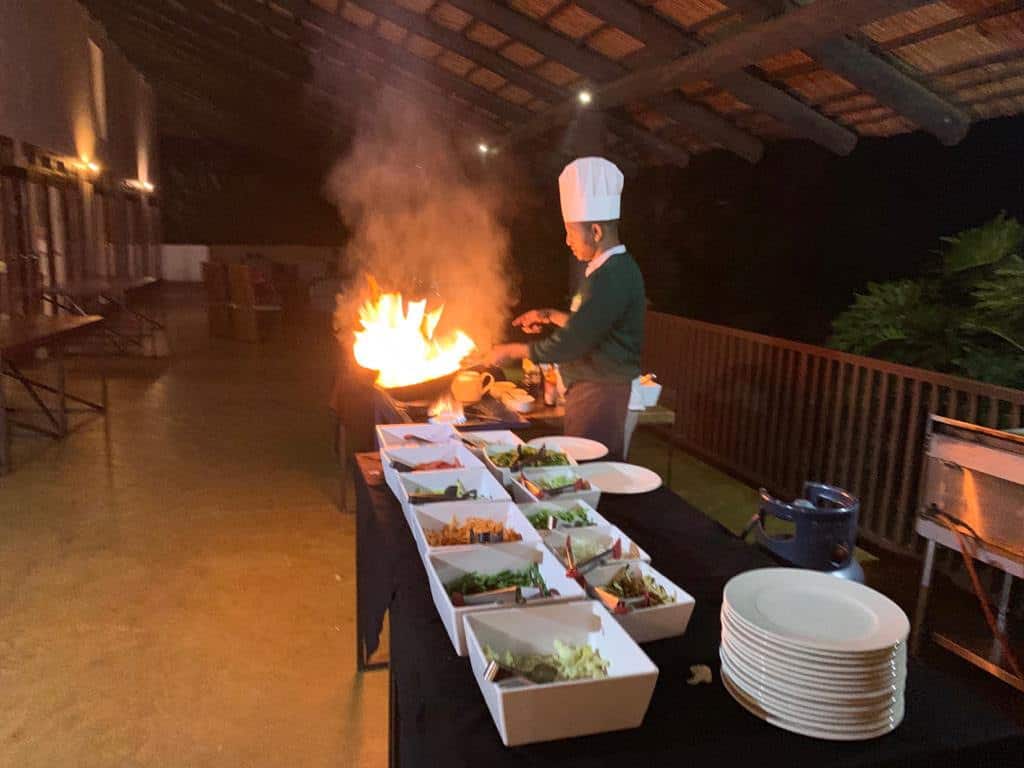 I'm a foodie. What type of meals are offered, and what about special dietary needs?
There is a wide variety of excellent food, ranging from western, African, Indian and a bit of Italian. Our clients rave about the food options on their trip. Most special dietary requirements are met; all that we need is be informed about those dietary requirements ahead of time.
What are the options for wine and other alcoholic beverages?
There are plenty of options for both alcoholic and non-alcoholic beverages. South African wine is the predominant wine but French wine is also available, along with plenty of local, and some imported, beers like Heineken.
What's a game drive and how often are they?
Game drive simply means game viewing, when you go out in the respective national parks to see the wildlife, birds, landscape etc. (called game drives or game runs). It all depends on the individual itinerary but on each scheduled national park there will be a game drive or several game drives.
Are there night game drives?
At the moment two National Parks, Manyara and Tarangire give limited opportunity to do night game drives.
What are some of the other cultural experiences people can experience on trips with Augustine's Adventure Africa that make your guests fall in love with Tanzania?
We love bringing our clients to visit different villages to experience the day to day activities of the locals. We visit schools, churches, hospitals, the farmers market, art crafts centers, and various local shops. A combination of these visits provide a tangible experience to our clients on the culture and traditions of the locals.
Are you dying to experience The Great Wildebeest Migration in Tanzania? Contact Augustine Minja, Managing Director & Travel Consultant to find out more information.
AA Africa (Augustine's Adventure Africa) l P O Box 11726 Arusha Tanzania l Tel: +255 787 378 442 l augustine@aaafrica.net l url:aaafrica.net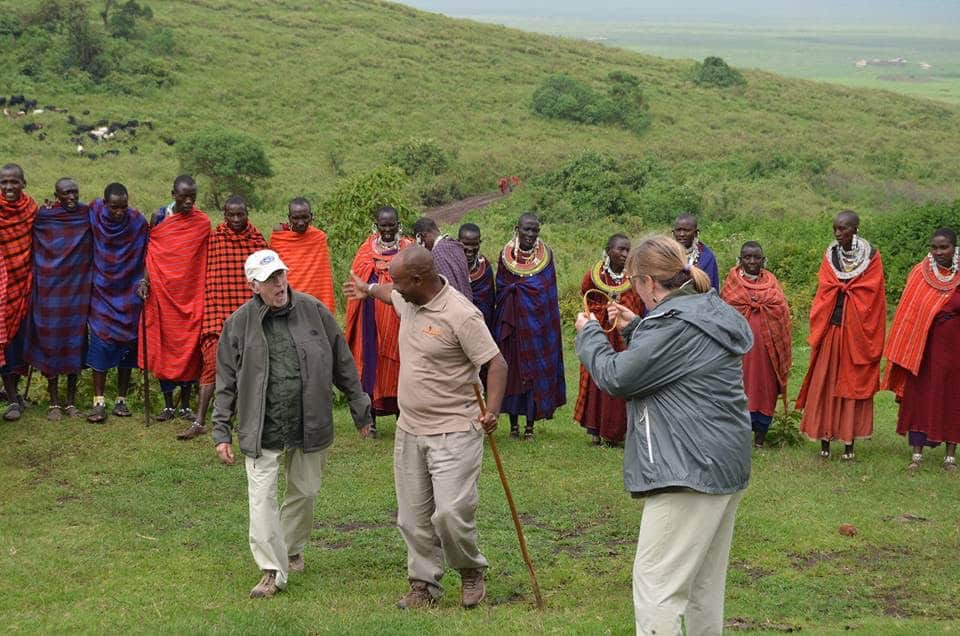 If you're still not sure, check out this video on why you should book a tour with AA Africa.