I LOVE VIP airport lounges! I don't go for the free drinks or food (although it is usually a much better deal than buying overpriced airport fast food). No, I go for the exclusivity. I love rubbing elbows with travelers who legitimately paid for first class flights to be treated like royalty (unlike some people who may or may not have snuck into the front row, plopping their voluptuous arse down, only to exclaim, "What, which seat am in? Oh, my, my boarding pass says 57 E…I thought it said 2A. Lost my glasses," on more than one occasion).
But what many travelers may not know is that you needn't be holding a business or first class ticket to get in to the lounges. I have bought day passes to many lounges around the world, and have been invited in as a guest at member's only lounges as well. But if you have more pride than I and do not wish to stand outside the entrance hoping to appear hungry yet somewhat sexy enough for some solo male business exec to take pity on you and invite you in on his card, you can simply buy your own! Today for Black Friday, Airport Lounge Priority Pass Memberships are on sale for as low as 40%!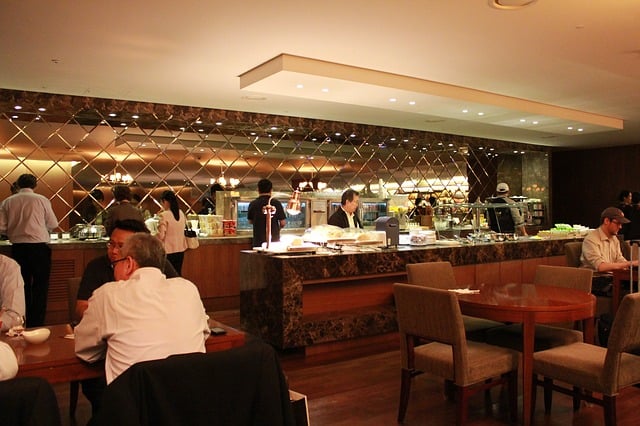 Sure, if you've got a credit card like Chase Sapphire Reserve, The Business and Platinum Cards from American Express, Citi Prestige, and other cards have various membership tiers and free entry into lounges, but if you're not a baller like that and only have Ghetto fabulous cards like my Capitol One, you can just get a Priority Pass. You've still got to pay $32 per visit if you go for the cheaper annual membership ($59!) but you can get into some pretty swanky lounges and the money you save by not paying for WIFI, airport food or drinks is usually well worth it.
Lounges all vary, but you can get complimentary hot meals, snacks and deserts (and even alcoholic beverages), showers, and quiet, relaxing places to chill and take advantage of the free WIFI. Check online to see what each lounge offers. Priority Pass is one of the most well known and accepted among day passes, and has over 1,200 lounges that participate around the world. For up to 40% off (until November 25, 2018) you can take advantage of this super hot sale.
There are three different options with a Priority Pass membership:
Standard – $32 per visit, extra guests pay $32 each
Standard Plus – $32 per visit, 10 free visits, extra guests pay $32 each
Prestige – Unlimited free visits, extra guests pay $32 each
Have you ever used an airport priority pass or day pass, or do you have a membership through your credit card? Tell us your thoughts in the comments below!