The news about the murder of Samantha Stewart, and the sexual assault (a term I despise when we should be calling it rape) and violent attacks on several other women by accused killer Danueal Drayton has me more than a bit freaked out.
The suspect confessed to police that he also murdered at least 7 other people, several he met through dating apps like Tinder. I don't know about you, but that shit has me double locking my doors tonight. This latest headline has me rethinking the things I do (and don't do) to stay safe when meeting men from online, so I created this list of online dating safety tips.
One of the first things that struck me:
He is fine.
I'm embarrassed to write that, but it's true. Danueal Drayton is handsome; I would have dated him; at least, men my age who looked like him. I have dated guys who looked eerily similar to the accused murderer.
I was raised in a time when movies showed villans and bad guys as men in black hats and handlebar mustaches, They were dirty, ugly, oily men. Perverts were always old and balding and wore trenchcoats. Rarely (never?) did I see a murderer or serial killer who looked like the cute boy next door.
The first time I was shocked into the realization that evil men could also be handsome was immediately after 9/11 when pictures of the terrorists were plastered everywhere, and I was uncomfortable at the fact that one of them, in particular, was extremely attractive. I would have dated that man in a heartbeat, and because of the way he looked, I would not have considered the possibility that he may have been dangerous.
Danueal Drayton is a shocking reminder that physically attractive people aren't always "nice" just because they may be nice to look at. And the truth is, I have been in a potentially dangerous situation with an incredibly gorgeous man who turned out to be not so sweet or charming, so this story about Stewart, the nurse who ended up dead after meeting her date on Tinder, is pretty triggering, and a shocking reminder that it could have been me. Or you.
So does this mean you should never meet men from online dating sites? No. But there are things you can do to help you stay a little bit safer. Sure, the guy may be offended or even annoyed that you need to take precautions but if he's a decent guy he'll get it. Nothing is foolproof, but below are a few tips to help you feel safer when meeting someone new.
      1. Don't give your zip code.
If you're in Prospect Heights, Brooklyn, use the zip code for Bed Stuy or Park Slope, or even Manhattan. Many dating apps use your location which is great to help you find local men, but don't give them too much specific information.
      2. Use special photos just for your profile.
If you've ever seen the show Catfish, you know that in almost every episode, the way Nev and Max find the elusive, lying catfish is through Google reverse image search.
      3. Sign up with a special email account.
Do not sign up for a dating site by using your Facebook profile. Sure, it's easier and only takes a minute, but it's much safer to use a specific account that you designate for dating sites. If your dating profile has a photo that also shows up on your Instagram or Facebook account, it is much easier for someone to find you on social media.
      4. Limit personal info on your profile.
Don't give too many details. I once found a guy online who had only given me two details besides his first name; that he was a professor at a good college. And no, I'm not a stalker (I'm too lazy). But after a few things didn't add up, I decided to Google him before meeting, and I am so glad that I did. I knew that he lived in Connecticut, he was a professor, and he was black. It didn't take too long to find a picture of him on the university's website. Luckily for me, I also saw his wife and three children; the same wife who he had told me was dead, and the children he insisted he did not have, but there they were, one big happy family. The point is, it's easy to find someone online with even a little information. Don't give your last name or social media usernames.
      5. Choose your photos wisely.
Be careful that there's nothing in your photos that might give out too much information. I've seen men post photos where they're wearing name tags at work, standing in front of vehicles with the name and number of the company they own or work for, and sitting in cars with their license plates clearly visible. Keep it simple!
      6. Use Google Voice.
A Google phone number will forward calls to your phone. You can choose an area code and an available number.
      7. Check out Mutual "Friends".
Dating apps will sometimes show you who your mutual friends are. Don't be embarrassed to ask your friends about them and get the dirt.
      8. Girl; Uber.
I am a big ole' hypocrite. I live in NYC, and I despise the subway, so I absolutely love when a man tells me he has a car. But I need to stop this because some murderer could be renting a Zipcar with the intentions of killing me and I would hop in without a second thought. But after reading about the victims of this fool, I'm taking a step back to evaluate my behavior and I'm vowing to make a few changes in how I meet and date people.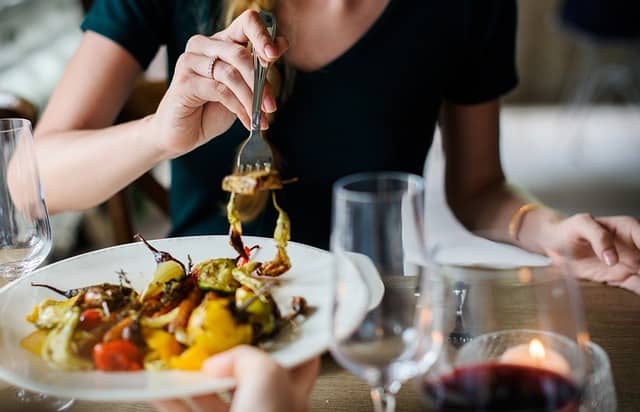 9. Meet in Public.
This is another rule I break all the damn time. I love when an old-fashioned, chivalrous man picks me up from my door and has me climb into his car so we can ride off into the sunset together. WRONG! That is crazy, and I really cannot believe I haven't been murdered by now. Yet another change I'm going to make asap! However, I do always insist on meeting for an actual date. I don't invite men to my home, and I don't meet for a damn "walk" in the park. No; broke mofo's need to take me on a date to dinner or something. I'm just joking; I don't mind if we go out for a picnic at an outdoor movie or concert or something; I'm not high-maintenance, I just need to know he planned an actual date because that makes me feel special like he's really interested.
Have you tried any online dating sites? What did you do to make sure you felt safe? Share your advice in the comments below.
I really hope these travel tips & tricks and dating advice & stories help you to have more amazing adventures, passion, romance, & well…incredible sex while you travel, so I would LOVE to know if you find the articles on the site helpful. Please leave your thoughts, opinions & questions in the comments below.
* I would appreciate it so so much if you would please share this post if you liked it.
I will love you forever!
Thank you!