LoveLustorBust contains affiliate links. If you make a purchase through these links, I will earn a commission at no extra cost to you.
Dating can be expensive, especially if you're saving up for your next trip together. For those of you not in a relationship, the "meet and greet" coffee/ drinks go to might be an option, but why meet up at a noisy bar or crowded coffee shop when you're hoping for some romance (and maybe some breakfast if all goes well)?
Don't worry, you don't have to break the bank to have an incredibly sexy, romantic date; its Restaurant Week!
Check out our tips for NYC Restaurant Week 2018: The Most Romantic Hot Spots in the city!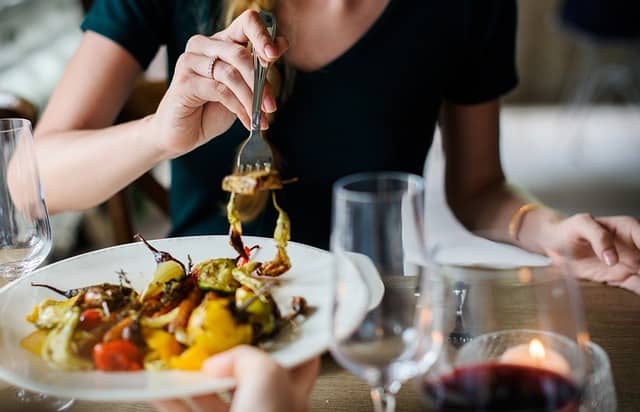 At $26 for lunch or brunch and $42 for dinner, not only can you avoid an awkward, uncomfortable date where you're squeezed in between students and smelly homeless guys at Starbucks, you'll have the opportunity to enjoy fine dining at some of the fancier spots in the city that normally cost two, three, and even four times as much.
Participating restaurants off some of their most popular dishes on a special menu, including two-course & three-course, prix-fixe meals (beverage, gratuities and taxes not included), sexy appetizers and finger foods, as well as dessert. Restaurant Week this year will be July 23-August 17, 2018. Be sure to check with the restaurant first; some Saturdays and Sundays are excluded, while others offer lunch or dinner but not both. To see a list of all participating restaurants, click here. But if you want a short list of some of the most popular and romantic hot spots, check out our list below.
What are your favorite places that do Restaurant Week?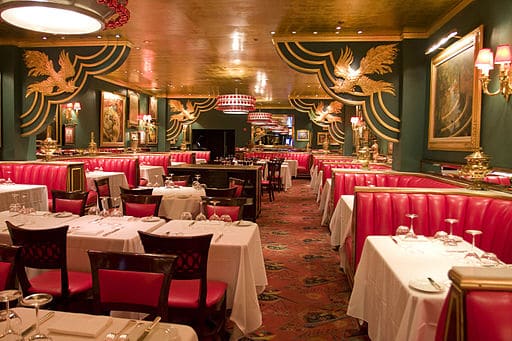 This place is magical, almost as if you're in a fairytale. It's a bit over the top with the bold red and gold color scheme and ornate furniture and decorations, but I love it, and there's no denying that this Romanov inspired, 91-year old institution is incredibly romantic. You'll feel like you're on the set of Anna Karenina once you step into this elegant restaurant, so be prepared to be treated like royalty. (But maybe don't mention you're only interested in the special Restaurant Menu right away).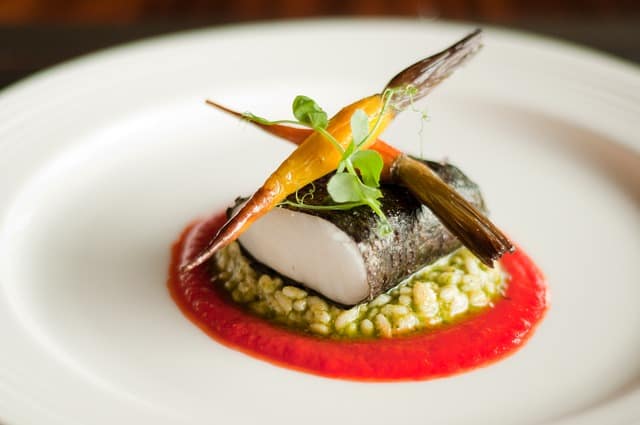 2. Café Boulud
To be honest, I don't think this restaurant by the famous chef Daniel is particularly romantic. The decor is, well…boring. Simple, understated, and I suppose you would say elegant. But I tend to prefer a place like The River Cafe under the Brooklyn Bridge, oh, is this place incredible with fine china and flowers and trees covered in tiny fairy lights!
The romance of Cafe Boulud comes from the food. Oh my God…the food is absolutely divine. Once your meal is served, your surroundings will melt away and all you will notice is the decadence of the fine French meal in front of you. In fact, you might not even want to have to converse with a date once you take that first decadent bite, so I'm not so sure about this place igniting romance, but the award-winning contemporary French cuisine and world-class wine are definitely orgasmic.
3. Delmonico's
You absolutely must check out this restaurant. Delmonico's is the first dining establishment in the country to call itself a restaurant, to have printed menus and boasts at having created the term "fine dining".  Many famous patrons and members of NYC's "high society" crowd have dined at this uber classy steakhouse since it opened in 1837, and if you're a fan of the old black and white classic films, you're sure to have heard the actors discussing this popular spot. If you've ever wondered what all of the hoopla is about, Restaurant Week is the perfect time to see for yourself why so many have raved about this place for almost 200 years.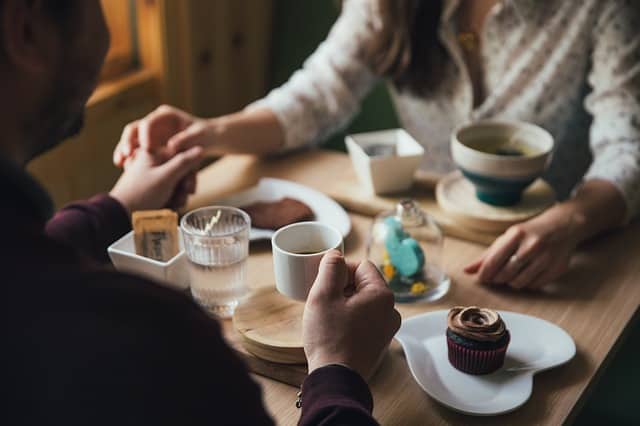 I love charming, romantic restaurants. However, for years, I avoided checking out this iconic landmark because, well, I'm an idiot. I judged this famous establishment because I assumed it was too touristy! And while that is true, Tavern on the Green is absolutely lovely and it is worth it to check it out at least once. I always thought places with fancy French names, or a place with tons of twinkling lights (like River Cafe) are THE hot spots for couples. Boy, did I make a mistake. Plus, after lunch (or before dinner) you can rent a boat in Central Park for even more romance.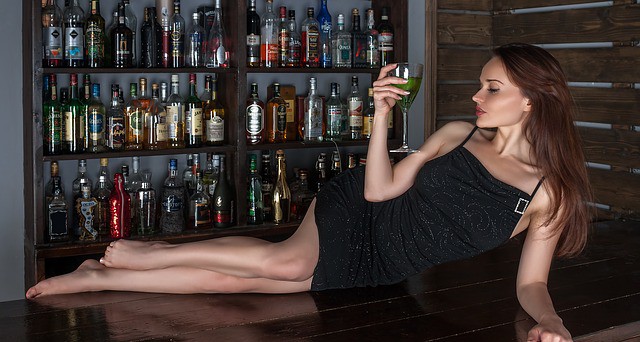 Whether you're a fan of Italian food, steakhouses orFrench bistros and brasseries, or you prefer something a bit spicier like Mexican, Indian or soul food, there are plenty of sexy spots in the city (and a few around the boroughs) to choose from. But be sure to hurry and make a reservation; the hottest places book quickly.
And please comment below if you have a favorite romantic restaurant I have not mentioned!
What about you? Do you have any favorite places we haven't mentioned? Please comment below.
I really hope these travel tips & tricks and dating advice & stories help you to have more amazing adventures, passion, romance, & well...incredible sex while you travel, so I would LOVE to know if you find the articles on the site helpful. Please leave your thoughts, opinions & questions in the comments below.
* I would appreciate it so so much if you would please share this post if you liked it.
I will love you forever!
Thank you!