So you've fallen in love, you're engaged, and your partner lives abroad. Before you begin planning your wedding, learn about the obstacles, challenges, and pitfalls you may encounter along the way and choose which path is best for you. While it may be faster and easier to obtain a fiancé(e) visa for your partner once you decide to marry and live in the U.S., you may want to consider getting married abroad instead.
The main reason you may need to reconsider would be your income. If your income isn't large enough to sponsor your foreign partner and you would prefer to not have to ask a relative or friend to joint sponsor with you, marrying abroad might make the process easier. If you marry abroad and then apply for your spouse to immigrate to the United States, your income cannot be below 125% of the federal Poverty Guidelines. Check USCIS Form I-864P for any changes. For a fiancé visa, your income cannot be below 100% of the federal Poverty Guidelines. (Read How Much Income a K-1 Fiancé Visa Applicant's Sponsor Needs to Show.)
If you're a student, disabled, or working part time you can still apply as long as you have someone to help you to sponsor your partner. Read Strategies When an Immigrant's Sponsor's Income and Assets Are Too Low for more information.  If your income is a factor, be aware that the K-1 visa will more difficult visa to obtain.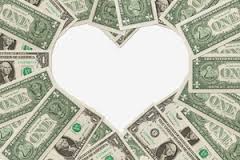 Aside from having a sufficient income to sponsor your partner, there are other reasons to consider a marriage-based visa. Having your wedding in your partner's home country, even a small ceremony, means that your future spouse can have their family and friends present at the celebration which may help to ease some of the stress of having their loved one move overseas. If you're on a small budget, having your wedding abroad can add to the romance while keeping costs lower. But remember to put aside money for the application, government fees, and medical exams as well as the cost of flights.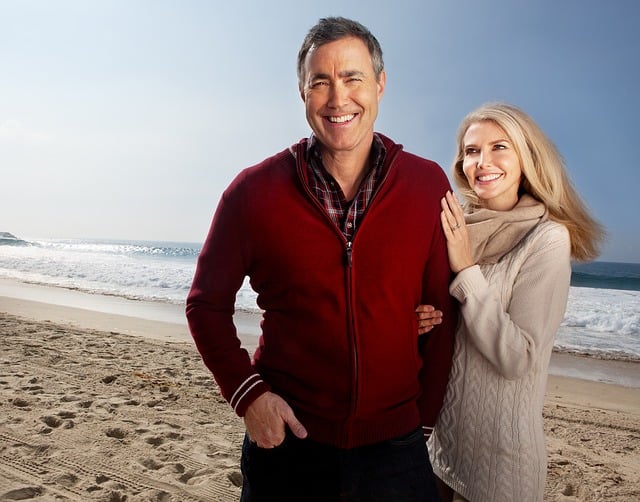 When I met my ex-husband in London, he was a student there and I was on vacation from NYC for one month. Shortly after, I moved to London after a long distance courtship when there were no unlimited long distance calling plans and no skype. We were young and naive, and only after we were married did we find out how difficult the application process was. Since neither one of us was a British citizen, we were given the choice of me flying back to the U.S. to apply for his visa, which would take at least 3-6 months, or he would have had to return to his home country of Nigeria to apply and attend an interview at the U.S. consulate. I had no intention of leaving my groom at the alter and not seeing him for six months. Plus, it was important for both of us to spend time with his family who he hadn't seen for several years. We had no idea it would take us almost a year to have his visa approved.
I thought it odd that my husband was required to have several exams and vaccinations, including an HIV test, but that I didn't have to. The tests were not cheap and added to the expensive application filing fees (USCIS list of filing fees) that begin at $340 (Form I-129F) which you will need to submit to USCIS.
We were frustrated when we were told several times to return with additional forms or to have errors fixed, and we were told his vaccination record (DS-3025) was incomplete, but that seems to be a common problem when dealing with USCIS. Eventually, we got the green light, but it took almost a year, not for his green card, but for him to simply be allowed to get into the country where we continued the process.
Below are the most updated fees. Double check (USCIS list of filing fees) since they are increased frequently.
K-1 Form I-129F (USCIS)    $340
K visa (consulate)               $265
Form I-485/adjustment of status packet (USCIS) $1, 070
Immigrant visa process in 2015 filing fees are $340 to USCIS
Form I-130 (USCIS) $340
Visa (consulate) $325
Immigrant fee (USCIS) $165
Do your research before you decide which option is best for you, but know that if you choose to get a fiance visa and you and your partner do not get married within three months s/he will have to leave the country. Be aware that if you bring someone into the U.S. on a fiance visa and you don't marry and they do not leave the country, you will not be allowed to apply for anyone else in the future.
Be patient and be prepared. My husband and I "studied" each other in order to ace the immigration interview. We brought tons of pictures, we memorized details and dates and asked each other's relatives all sorts of questions. But within the first five minutes of our interview, we started arguing about something trivial. We were incredibly stressed and nervous, and on our flight to the states from his country they showed the movie, "Green Card," a beautiful, funny love story about a couple who initially married for a green card but through the process fell in love. Seeing that movie scared the crap out of us. As we were arguing, the interviewer started laughing, held her hand up, and said, "Stop, I can see you're really married!" and his visa was approved.
Applying for a fiance visa is not easy. There will be challenges, and that can cause stress in the relationship. But if you love each other, you can get through it together. Try to plan fun dates, or skype calls together. If possible try to go to a comedy show together, but if you're apart, have a "date night" where you choose a Netflix comedy or romantic classic film and watch it "together" while on Skype.
Join online groups for people in long distance, interracial, and interfaith relationships for support and advice. Remember to laugh and know that you'll get through this, together.