*Disclaimer: I am not a licensed financial advisor. I am not a financial advisor, and this is not advice. I am someone who loves travel, and I wanted to share my journey of how I started investing in crypto with only $10. Do your research, and know that investing in general can be risky. You should not buy, sell, or invest in any asset based on what I write here. You should know that investing carries extreme risks. You could lose your entire investment. This is not trading advice and I am in no way liable for any losses incurred.
Investing in Cryptocurrency
I absolutely love to travel. But like most people, I thought you had to be rich and every penny I earned went towards basic necessities. I'd heard about passive income and stocks and bonds and various ways some people made money, but no one had ever taught me about finances, so I was clueless.
I never imagined myself getting rich by speculating in the stock market. I had no interest nor the desire to learn how to be a day trader, and never wanted to reading the charts. Numbers make my head hurt. I sure was envious of the uber-wealthy, white guys who worked on Wall Street, but learning about stocks and the market seemed way over my head.
Bitcoin was different.
With Bitcoin, I was able to start investing $20 without knowing that the hell I was doing. I barely knew the definition of crypto-currency; (virtual or digital money) when I began. You can read more about my travels and journey to financial freedom through crypto-currency here.
About two years ago I started a crypto meetup group with a friend but left for an extended trip to Morocco. When I returned, I found that my friend and a few other members of the group had helped to make it grow to over 50 members, and several people were already making a shitload of money.
It was time for me to start learning and to become serious about my finances.
I've been investing since then, little by little, and I am thrilled, not only at the money I have already made, but at the potential earnings I believe I will have within the next few years.
I'm constantly learning by reading obsessively and by watching Youtube videos religiously to understand as much as possible about Bitcoin, XRP, Cloudtoken, and anything else that discusses finances and the potential for crypto to go "to the moon".
I wish I could easily sum my experience up in a short blog post because I really want to focus on travel and romance on this site. But oftentimes people are dying to travel more but the number one reason they don't is because the simply do not have the money.
I have been able to travel extensively on a small budget, however, I longed to travel in a more affluent way and leave hostels and couchsurfing behind.
For me, crypto is the answer.
Mind you, I'm supposed to admit that I am not a financial advisor and that I know nothing and investing in crypto is risky and voltaile, and that I strongly suggest you do your own research, etc, etc, and this is all true. (I will find a more "legalese", and far more professional sounding paragraph and copy/ paste it here somewhere.)
But still, I wanted to share my experience with you so that you might consider investing as an option to have a passive income to enable you to travel as much as you like.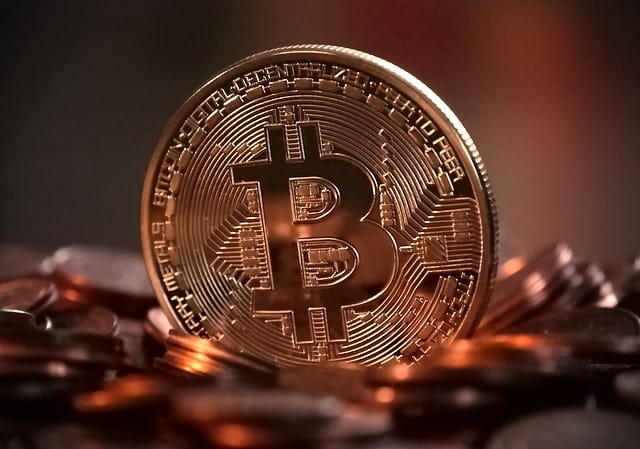 As you are probably already aware, I often get commission from readers clicking on links for products and services that I strongly believe in, so I will get $5 or $10 if you use my referral codes. But the good news is that YOU get the exact same $5 or $10 credit when you sign up. Sweet. (Sheet…I can buy a flight for that price!)
If you're ready for more info, click here to read about basic things beginners need to know about investing in crypto.
If you're ready to begin, you need to do three things to get started:
EXCHANGE
Use an exchange to buy crypto (more info here).
CASH APP
Start by signing up for CashApp. It's a mobile pay app, similar to Venmo and Zelle, and really easy way to buy Bitcoin.
COINBASE
Sign up with with Coinbase, an exchange that looks a bit overwhelming at first but is actually quite easy after the brief learning curve. You can buy Bitcoin, but also lots of other alt (alternative) coins like Ethereum, Litecoin and XRP (one of my favorites) for a lot less than Bitcoin.
https://www.coinbase.com/join/hewitt_0h?src=android-link
UPDATE:
Kucoin
I now use Kucoin instead of Coinbase. KuCoin is a world-class blockchain asset exchange that prides itself as "The People's Exchange" and has risen to the crypto space in 2017. I recently started using Kucoin instead of Coinbase when Coinbase raised their fees. I've got a referral code for you if you'd like to check it out.
https://www.kucoin.com/?rcode=yhQN3u
DIGITAL WALLET
Get a digital wallet to store your coins.
There are plenty of digital wallets to choose from but I like Trust and Atomic.
CoinStats
CoinStats, a crypto portolio tracker that helps you sync your wallets and exchanges, and gives you details about coins and companies in the crypto world. My favorite thing about the CoinStats app are the graphs and charts to help you see the exact amounts of your coins over days, weeks and since the coin's beginning.
Watch Youtube videos like this one and educate yourself.
The more you learn about the history of money, who actually controls your money, and how to earn more passive income, you will become more financially savvy and comfortable achieving your goals. It's great to save money on accommodations, transportation, adventures and experiences while traveling. But you will have a much more amazing time if you have the freedom to do exactly what you want when a lack of money is not weighing you down.
Be sure to check back soon for more posts on cryptocurrency here.
What about you? How do you save and budget money for travel? Do you already invest in cryptocurrency/ bitcoin? Have you traveled using bitcoin? Share with us by leaving a comment below!